Thank you…
for your interest in Glamour Nail
Now appointing exclusive Master Franchisees in States across the US
Introducing the world's most advanced nail art vending machine
Merging advanced technology and traditional vending the Glamour Nail – nail art vending machine prints nail art directly onto nails in incredible quality and in less than a minute. Customers can choose from 1000 unique designs or take a photo using the kiosks in built digital camera and print onto their nail - the choices are endless. Our customers love Glamour Nail because it's fashionable, easy to use and most of all fun!
Why Glamour Nail?

Opportunity to build your own unique business with no competition.

Be the only person to bring Glamour Nail vending machines to your state.

Professional training programme, operations manual and ongoing support from a skilled corporate management team.

Benefit from our global and national advertising and marketing campaigns.

Customized sales software and well developed IT support packages.

Nationwide network of specially trained technicians to service your nail art vending machines when needed.

You can profit from selling machines, operating machines and numerous other revenue streams.

This is a unique business opportunity because Glamour Nail has the "WOW" factor.

Here are seven reasons why Glamour Nail is so popular:

The worlds most advanced nail art vending machine.

Easy and fun to use.

Takes less than a minute per nail.

Customers can choose from 1,000 unique designs.

Fantastic looking machine that attracts users attention.

The whole process can be watched in real time.

Machine is compact allowing for installation in large or small locations.
Patented worldwide
Extensive patents worldwide protect the Glamour Nail - nail art vending machine.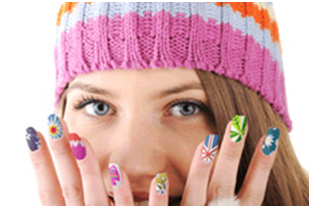 Excellent training provided
Glamour Nail provides all the training you need to successfully operate your business, along with ongoing support from a dedicated Franchise Development Manager. No special skills are required to run a Glamour Nail vending business, but you should be be a people person, well presented, friendly, passionate about owning your own business and have a strong drive to succeed.
Now appointing master franchisees across the US and worldwide
Master franchise opportunities are strictly limited and states are selling fast, once your territory has gone… its gone.
We take care in screening, training and developing qualified franchisees to ensure both our and your growth and success.
We have a one of a kind product that everybody wants – and we have the sales history to prove it, as well as fantastic margins, which set you up for an excellent return on investment. You can profit from selling machines, operating machines and numerous other revenue streams.
This genuinely is a once in a lifetime opportunity.