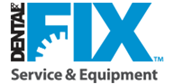 DAVIE, Fla. – Dental Fix Rx, a national mobile dental equipment repair service franchise, has launched its "Level Two" training program for existing franchisees interested in building their knowledge base and enhancing their skillset in various areas of business operations. The company plans on hosting these training classes four times a year, staggering the training to include a business-oriented topic, followed by a technical topic and so on; creating a well-rounded advanced-level training for its 140-plus franchises currently in operation.
The fast-growing franchise recently completed its first "Level Two" training session that focused on how to sell equipment to doctors. Keeping the classes small for a more intimate setting with one-on-one interaction, the first session was limited to 13 franchisees for the three-day program. The first day they learned about a multi-step process to follow, and were given various scenarios to determine if new equipment was a better option for doctors. On day two, Dr. Anthony Stefanou D.M.D., who runs the Dental Sales Academy in New York City, spent a full day with franchisees, training them on how to sell equipment to dentists. Engle Dental joined franchisees on the third day of training, explaining the process they use when selling their equipment.
"Prior to becoming a Dental Fix Rx franchisee, new operators undergo an intensive nine-week training program with our corporate team. This program is great and admired by all, but we realized an advanced-level course was also necessary to help existing franchisees build on their current skills and drive growth in their businesses," Dental Fix Rx Director of Training Matt Lau said. "After completing our first 'Level Two' class, franchisees raved about the experience and left re-energized and excited to begin utilizing the new skills they've developed."
Dental Fix Rx Regional Managers will continue working with franchisees to reinforce the training and make sure they're on track with their goals. Outside of ongoing support from the Dental Fix Rx corporate team and the entire Dental Fix Rx franchisee network, franchisees benefit from additional service training from vendors.
ABOUT DENTAL FIX RX:
Founded in 2009, Dental Fix Rx is a fast-growing mobile dental equipment repair service franchise that is revolutionizing the dental service industry by delivering immediate, on-demand equipment service, hand-piece repairs and cost-effective consumable products through its network of highly-trained franchise professionals. With local franchise owners serving businesses within their market, Dental Fix Rx completes repairs on-site from mobile repair centers that are equipped to fix a wide range of equipment found in any practice – from compressors to chair upholstery. The company has sold more than 250 franchises that service over 18,000 customers throughout North America. For more information, visit www.dentalfixrx.com. For franchise information, call (855) 242-5230 or visit www.dentalfixrx.com/franchise/.
Media Contact: Jayne Levy, Fishman Public Relations, (847) 945-1300, jlevy@fishmanpr.com