Overview
Apple Spice Junction is the ultimate in quality, quick service food franchises offering several different profit sources including new and innovative opportunities in bakery goods, delicatessen, food delivery and catering. Major focus has been placed on delivery, which allows the franchisee to do more business in a shorter period of time. Apple Spice Junction stores are usually open in the mornings for breakfast snacks and lunch and are usually closed by four in the afternoon allowing the franchisee to leave work early. Apple Spice Junction franchisees will enjoy multiple profit centers.
Products & Services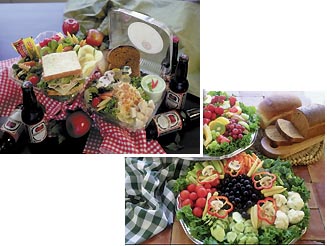 Apple Spice Junction was founded in 1988 as a box lunch delivery & catering business specializing in fresh deli cuisine. Since it's origin, the company has focused on serving Utah's corporate community, state and local government. What began as a small deli operation has grown into one of Utah's largest box lunch delivery & catering business.

By 2002 Randy Clegg and Wayne Curtis, the managing partners, determined that the time was appropriate to expand their concept. The company now has a national profile and is being franchised across the country.

Apple Spice Junction continues to grow because the staff is extremely friendly, provides excellent customer service and is sensitive to the needs of the business community.

The Apple Spice Junction employee enjoys a rewarding lifestyle that is not typical of the food industry. They generally work days, not evenings or weekends and are not required to work multiple shifts. This allows the company to retain their employees, reduce turnover and ensure a better experience for the customer. Mission Statement



Mission Statement


To be the leader in facilitating to our corporate client, a high quality, value oriented dining experience. Our focus is to provide premier customer service. We are dedicated to creating an efficient and progressive work place that ensures our franchises and employees a profitable and rewarding lifestyle.
Training & Support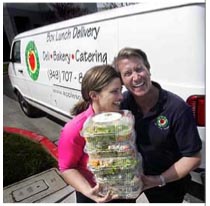 ASJ has a comprehensive program for all franchisees to include the Following: a. extensive training at the Salt Lake City store. b. Commercial real estate counseling provided to include Site selection, design guidelines, drawings, lease negotiation, and build-out direction. c. Equipment package provided. d. Centralized food purchasing agreements in place through approved vendors. e. Human resource guidance provided to include job descriptions, interviewing techniques, and employee relations counseling. f. Advanced POS. system installed to track sales, develop marketing lists , and to assist in controlling all financial aspects of the business. g. Marketing outline provided to recognize sector opportunities and structure a timetable that recommends vehicles to access the correct customer base.

All owners of franchises and a second employee (can be a manager) are trained at our Utah facility. This will continue until such time that regional training facilities are established. Training consists of three weeks of intensive on the job training that teaches the trainee to run the deli and catering unit, and One additional week in the franchisee's own store. In addition the individual is taught to market our product and operate the POS system. Customer service is a major focus of the training as well. All franchises will receive assistance during their soft opening in the training of their employees.
Are You a Good Fit for Apple Spice Junction?

Food experience is not a requirement. We will train you in our system. We are looking for hard working individuals who have an entrepreneurial spirit and a solid business back ground.

ASJ sells two types of franchises. The first is a general retail outlet, which is a retail deli and box lunch delivery business. The investment will range from $181,100 to $420,700. The second is a retail catering unit, which also has retail and box lunch delivery capabilities, but does a catering business as well. The range on the investment is between $231,600 and $604,700. Qualification varies by the franchise option, but a minimum net worth would be $350,000, with at least $100,000 in liquid capital.