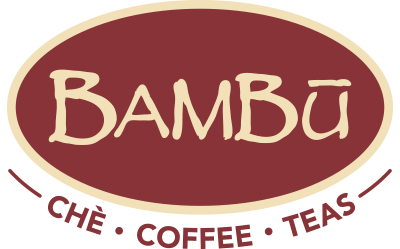 LOVE BAMBU!
Why not own your own?
A Bambu Shoppe serves distinctive Asian-inspired Chè (Vietnamese dessert drinks), teas & milk teas, Vietnamese coffees, juices and exotic & real fruit smoothies ordered directly off our unique menu or custom-made "just the way" you love it. Besides our fresh, gluten and dairy-free Chè, we offer our customers a comfortable and convenient place for friends, family and co-workers to meet up.
Bambu Franchising LLC is offering passionate entrepreneurs the opportunity to open one or more Bambu Shoppes using Bambu's valuable intellectual property including our brand, proprietary recipes and unique processes. Our unique franchise model charges a low fixed royalty without the need to have monthly revenue reporting. And unlike most percentage royalty requirements our fixed amount allows you to retain 100% of the sales thereafter.