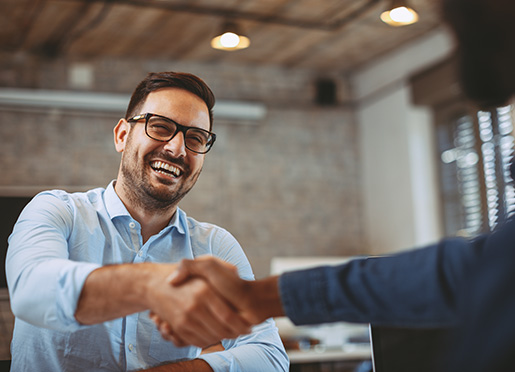 At CareBuilders at Home, we help franchise partners connect the most compassionate caregivers available with the clients that need them most.
Like other franchises in the home care and senior care fields, our franchise partners don't provide direct care, instead focusing on recruitment and retention of caregivers and connection with clients. What sets us apart, and makes us an unparalleled franchise opportunity, is the fact that we provide more ongoing back-office support than anyone else in the industry.

We Give You the Support You Need
We provide complete back-office support covering payroll for your caregivers as well as billing, collections, HR, IT, tax, insurance, and much more. Instead of chasing receivables or toiling over payroll, when you become a CareBuilders at Home franchise partner, you get to spend your time doing what really matters — ensuring your clients receive the high-quality, compassionate care they deserve.

We Have a Strong History in Home Care
For more than 30 years, our founders have been working to create a home care business that's focused on compassion for our clients and building strong connections between caregivers and the people who need them. For our franchise partners, that means having the backing of seasoned experts in the fields of home care and senior care, as well as a franchise system that boasts $592,440 average annual gross revenue.

The Time is Right to Open a Home Care Franchise
The population of senior citizens is expected to rise from 49 million to nearly 72 million in the next few years. At least 70% of those seniors will require some form of home care in their lifetimes. CareBuilders at Home is prepared to meet the rising demand for quality caregivers and home care professionals by helping our franchise partners build businesses that meet the diverse needs of their local communities.
When you're ready to start building a rewarding business for yourself, contact us to learn more about franchising with the most supportive system in the industry.