Overview
City Publications offers one of the best opportunities for business ownership in the 21st century booming media industry. If you do qualify for this exciting and rewarding challenge, then you will benefit from the success of helping local business owners utilize our affluent homeowner "direct mail piece" to drive sales leads right to their doors!

City Publications' mailers only target 50,000 of the most affluent homeowners in each targeted area. Our card packs also showcase exclusive products, services and businesses these consumers are interested in and can easily afford. The "user friendly" format allows for homeowners to read each card individually; therefore providing our advertising clients with the highest return and response rates possible.
Products & Services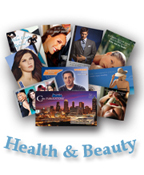 City Publications produces the hottest marketing tool and most effective sales lead generator available today through use of targeted direct mail postcards formatted as a "card pack".

Our full color 4-color postcards are mailed cooperatively together in a card pack format that receives immediate attention from the homeowner because we address it personally with their first and last name, eliminating "current resident". We deliver it directly to their residence while maintaining a beautiful and attractive format which portrays our upscale image.

By compiling our mailing list based on home value, income level and buying trends, we mail 50,000 of the most active and affluent consumers in a targeted area. Our upscale full color card pack includes the most exclusive high-end businesses, services and products appreciated by these homeowners, virtually guaranteeing the most qualified sales leads for our clients.
Training & Support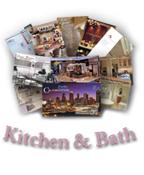 Professional experience sales and marketing coordinators provide a successful business plan to train and develop a new territory within an initial 90 day period utilizing our processes and innovative media training CDs!

Comprehensive on-site field training incorporates our systematic program to equip new city owners with the knowledge & skills for proper lead generation & advertising,

client prospecting, art & graphic design, sales & marketing techniques as well as overall business development!

Support in the local territory for sales and business development through local & national client established customer base!

Ongoing support & assistance to enhance new territory business through national based network organizations, trade shows and yearly conferences!
Why City Publications?
City Publications' Ownership Benefits are Unbelievable...


Limited low overhead including no inventory, no employees or storefront needed this is a home-based business!

Lifestyle business opportunity by operating with your own hours to keep your weekends free to enjoy your life!

Unlimited financial potential combined with a categorical prospective client base!

Business growth and development through a repeat customer base with 70- 80% yearly client contracts!
Are You a Good Fit for City Publications?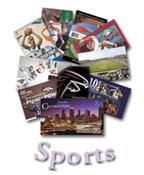 If you do qualify for this unique business opportunity, you must possess a few critical important things...

Be self motivated with sales abilities

Own a telephone and car

Have the drive to create something better for your life

Have $5,000 working capital to start your own business

Have $75,000 - $100,000 available for the initial fee