Custom Storage Solutions are at an All-Time high demand
Take a minute and count how many closets you have in your home. Then count how many messy closets you have in your home. Top it off by calling your family and friends to see if they need more closet space. The customized closet and storage solution industry is a multi-billion-dollar trade that continues to grow every year with no slowdown in sight. This booming industry has a strong and decorative history of success, and it's easy and affordable to own part of this gigantic trade with CLOZETIVITY.
CLOZETIVITY is much more than just another closet company! We brought a unique prospective to this trade by introducing multiple channels to make storage solutions more affordable, more profitable, and more sustainable. Now including our exclusive design software, our first-class manufacturing process, and our quick turnaround in-house logistic methods.
Joining the CLOZETIVITY family will instantly connect you with our Home Based Franchise Group network of home service providers. CLOZETIVITY gives you the opportunity to be your own boss with a recession-proof business. This franchise is in demand, exciting, and brings out your creative entrepreneurial dreams and goals. All while helping homeowners become more organized in their homes.
There has never been a better time to join our family, never!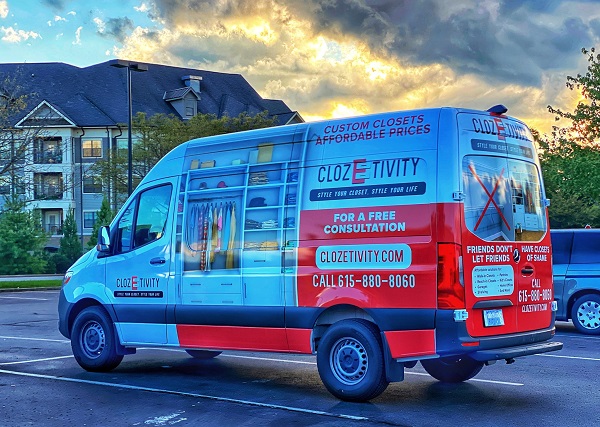 COSTS & FEES
INVESTMENT STARTS AT
$63,500
You can get in on the $11 billion custom closet industry without breaking the bank. Owning a CLOZETIVITY franchise is a low-cost, turnkey business model designed for lasting growth.
The total costs to open a new CLOZETIVITY franchise starts at $63,500 plus working capital. This includes the initial franchise fee of $39,000, as well as the working capital you will need to launch your business. Multi-unit incentives and veteran discounts are available.
WHY OWN A CLOZETIVITY CUSTOM CLOSET FRANCHISE?
The fast-growing custom closet franchise is a huge opportunity
Custom closets are big business. A survey issued by the Freedonia Group projects the custom closet industry is on pace to reach $3.4 billion in 2023, and there's no signs of slowing down anytime soon.
The surge in spending on custom closets is the result of one thing: cluttered, disorganized closets are a headache homeowners want to live without.
And the headache is far bigger than you imagine:
¼ of American women describe their closets as disorganized, that's over 41 million women!
44% of women say they can't find an item in their closet at least once a month.
1 out of every 9 women are late to work because they can't find something to wear.
61% of women who cannot find an item in their closet end up buying new clothes.
We don't have to live this way. CLOZETIVITY franchise owners provide stress free solutions homeowners need to make their closets the sanctuaries of calm they've always wanted.
CLOZETIVITY stands out in the custom closet franchise industry
Homeowners choose CLOZETIVITY because we're the experts in the custom closet segment. We use state-of-the-art technology to design solutions perfectly tailored to meet the needs of every client. We take everything into consideration: desire for organization, design preferences, and budgets. Then we deliver the end result that changes their lives for the better.
We don't stop at closets. CLOZETIVITY can convert garages into hyper-organized man caves, home offices into a stress free oasis, entertainment centers into tidy, functional spaces, and more.
This ability to serve the individual needs of our clients means big business for our franchise owners. Custom closets are rare big ticket items that offer high-margins and incredible customer satisfaction. Our customers love their custom closets so much they never want to live without them, and they're not shy about telling their friends and family. This means our franchise owners can capitalize on both repeat and referral business.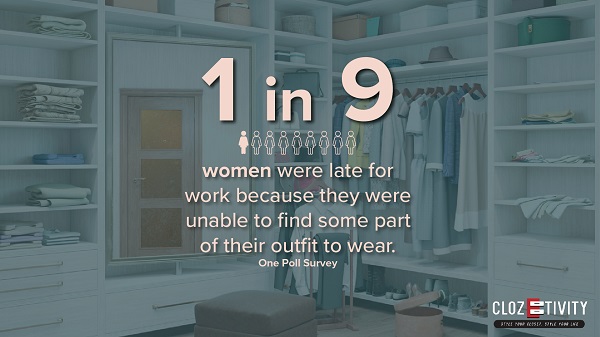 You don't need experience to thrive with CLOZETIVITY
Franchising with CLOZETIVITY means that you're joining a brand with deep experience in helping entrepreneurs thrive in the custom closet franchise industry.
Our industry-leading training program is designed to get you up and running fast. We provide in-person training covering every aspect of the business model. This training includes: how to use our design software, how to lead a team of designers, how to manage the installation process, and more.
CLOZETIVITY also provides ongoing marketing support, coaching, and professional development to ensure you set realistic goals and exceed them.
"We've taken all the guesswork out of starting a custom closet business," says Thomas Scott, Co-Founder and COO of CLOZETIVITY. "We're deeply committed to ensuring our franchise owners thrive in business over the long-term. We're passionate about entrepreneurship. Everything we do is focused on the success of our franchise owners."
Ready to invest in a CLOZETIVITY?