College Promoters USA
College Promoters USA provides professional marketing, nationwide exposure, video production & support, and personal, one-on-one guidance for every athlete we have the privilege of representing through their entire high school career.
Our goal at College Promoters is to assist quality high school student-athletes and their families accomplish 3 things:
Go to college and continue playing the sport they love at the next level.
Obtain the highest quality diploma as possible upon college graduation.
Acquire as many scholarship dollars as possible, academically and/or athletically, to eliminate the always increasing cost of college.

College Promoters USA has been working together with high school student-athletes and their families to assist quality young people in seeing their college athletic future become a reality for over 23 years now. We have scouts in many different regions of the state of Texas and as of 2012, we began offering franchise opportunities here in Texas & beyond. With franchisees and scouts now in place in many other markets outside of Texas (CA, MO, TN, KY, NV, & OK), we have started setting our sights further across the country. As we now enter 2020, our national expansion process is well underway. We are looking to continue our growth initially within the Southen region of the United States, but are always open to regions outside the South as well.
However, not everyone can become a College Promoters Franchise Owner or Area Scout, just as not every student-athlete is accepted to become apart of the College Promoters program. We expect a lot from the people representing our company, both from our College Promoters staff members and from our prospective student-athletes, and those lofty expectations are what has allowed College Promoters USA to become the finest recruiting service in the state of Texas. We want to bring our marketing system and personal, hands-on approach to quality high school student-athletes everywhere. Will you be the next College Promoters USA representative to change lives and impact quality student-athletes in your area?
We Strive To Be The Best. Do You?
We look for go-getters. This "job" takes real effort. It takes hard work. Simply put, scouting, marketing and providing the best service possible to student-athletes and their families is not easy. But it is extremely rewarding getting to change lives for the better and the challenges are very exciting along the way.
Like any other company, College Promoters requires an well-organized, driven approach along with a real willingness to succeed of course. Prospective student-athletes and families do not always just simply line up and ask to be enrolled with a recruiting service. As a Scout or Franchisee, your role is to find and pre-qualify prospects to ensure they have the ability to play at the next level, are on a good academic track, conduct themselves properly at school and in the community and most importantly, have the real desire it takes to play at the next level. There are many, many athletes who fit this model, but you must find them and meet with them face-to-face to determine whether or not they truly are a match for our first class college recruitment system and for the next level.
Step One: Scouting
We highly recommend any new Franchise owner or Area Representative start off their quest into our industry as full-time scouts by personally spending time out the field attending events, games, practices, combines, etc. By learning the methods of scouting and recruiting right from the start alongside our guidance and training, from the ground up, one can quickly learn the in's and out's of the recruiting process and become a true "Recruiting Professional." Experience is hands down one of the most important aspects in this business and by putting in the necessary time and effort into learning the entire scope of the industry from the ground-up, is without question the most effective way of becoming a truly successful College Promoters recruiting professional. Like any other type of business, one's success is directly related to the work efficiencies of that person. Therefore, learning the ins and outs of how to effectively scout, make appointments, interview and present are all essential parts of being successful.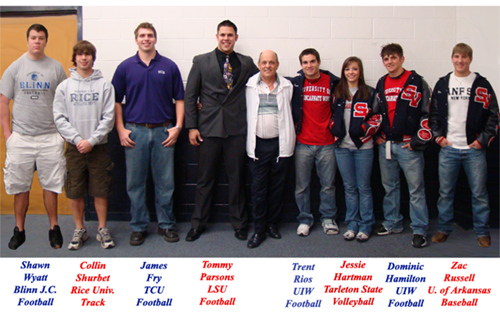 College Promoters Franchisees
College Promoters USA Franchise owners, both current and those to come in the future, are comprised of individuals who have recognized that College Promoters is the most proactive and overall the most effective marketing service there is. The time taken to compare College Promoters to the rest, and to also learn what has made us so successful since our first enrollee back in 1997, is what shows that the College Promoters USA business model is worthy of financial investment. Franchisees own the rights to College Promoters USA's business practices in a specific geographic region and are free to operate their franchise within the guidelines and in their particular area. Upon securing a region, new franchise owners are required to attend a mandatory week-long training program held at our home office here in San Antonio. Additional training time is available upon request. With a first-class education in all aspects of the business, leaving no stone unturned, our franchisees can hit the ground running and be successful immediately upon launching their new business.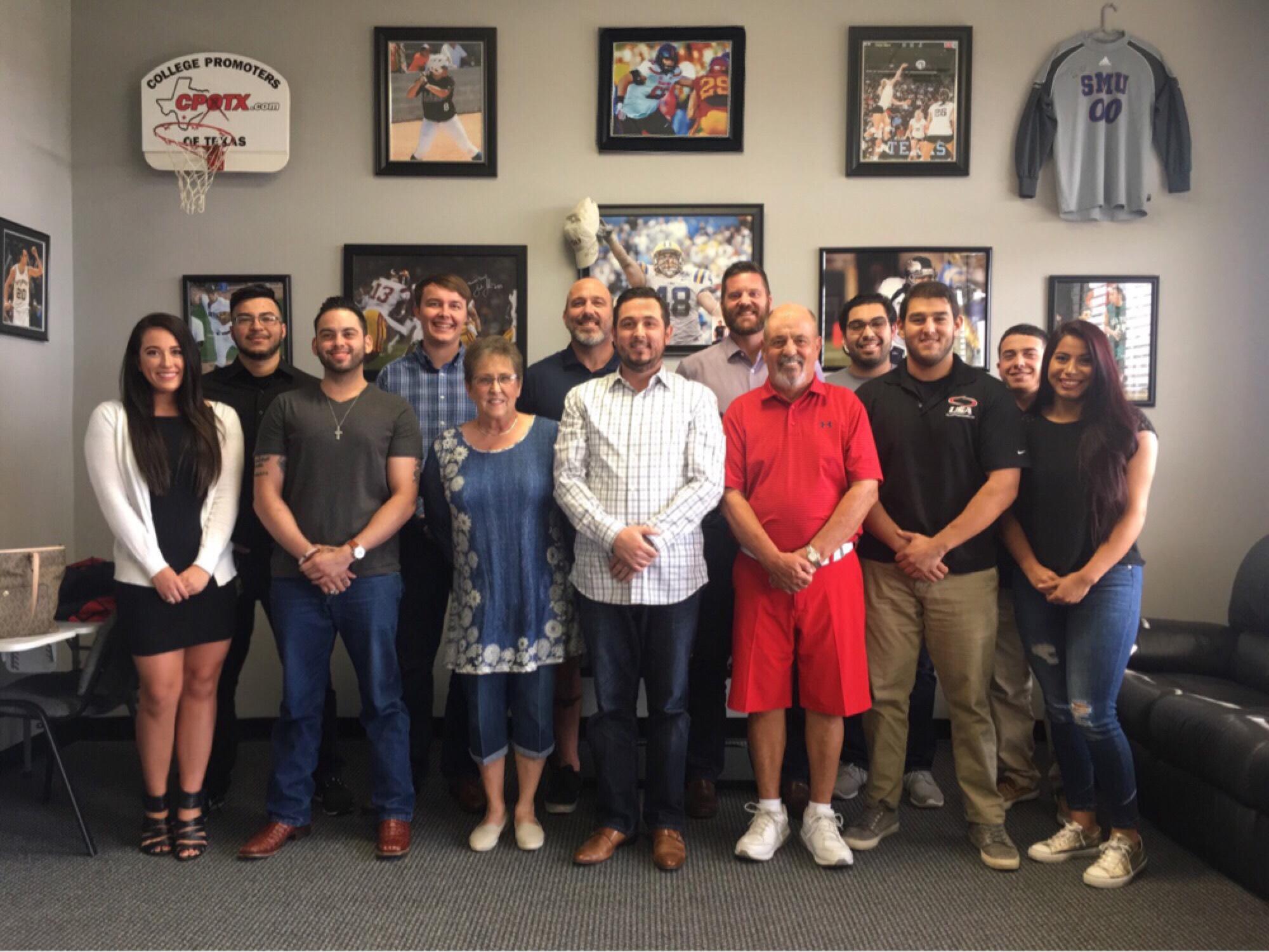 Always Supporting Our Partners
College Promoters USA's staff and partners have over 60 years of collective experience in the recruiting process. We offer our Franchisees full support in the field as well as from our home office here in San Antonio. We know this industry inside and out and are always available to assist our partners to the fullest.