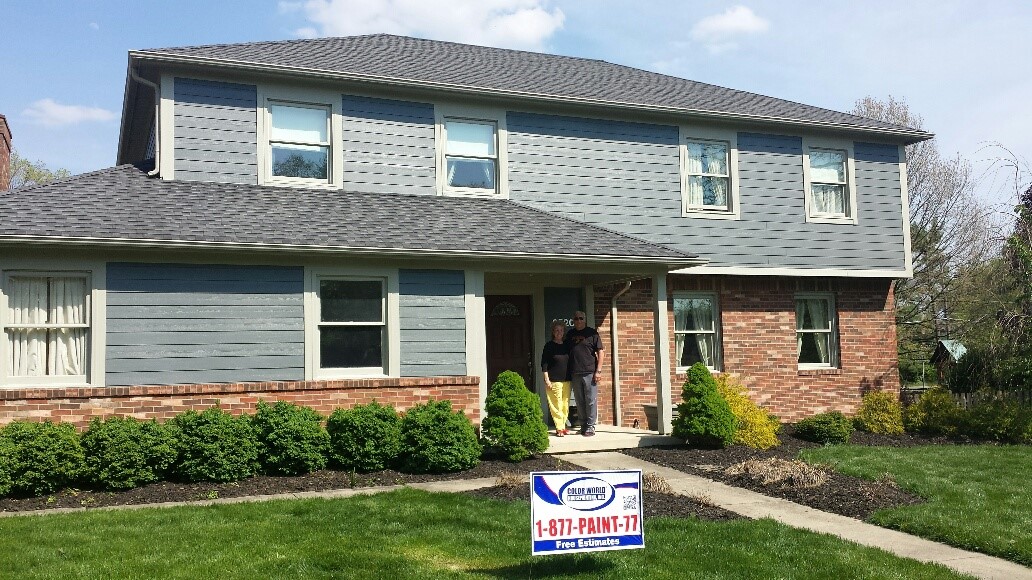 Five Types of Business for One Franchise Fee
Color World provides a unique opportunity for franchisees to own five types of business for one franchise fee. Provide home and business owners in your area with the services they need to maintain their exterior and interior surfaces, saving them time and money. You can manage your franchise and hire subcontractors to complete work in the following areas:
Residential and Commercial Painting
Gutter Installation
Holiday Lighting
Power Washing
Minor Carpentry and Minor Drywall Repair
For a $25,000 franchise fee, you can experience all the benefits of owning a franchise. If you're looking for a painting franchise, this is the opportunity for you. You'll receive your own local, custom website, local business listing, reputation management software to help you manage your online leads, and social media. Because you'll offer more than just painting, you'll sell more jobs than competing painting services in your area. Watch the video to the right for a word from our owner and founder, Tom Hodgson.
Residential and Commercial Painting
As a Color World franchisee, you'll offer residential and commercial painting for both exterior and interior surfaces. From touching up a small section of siding to repainting the walls in each room of a home, your subcontractors can accommodate jobs of any size. Commercial painting services adhere to each business' logistics, scheduling, and deadlines to get the job done to their exact specifications.
Gutter Installation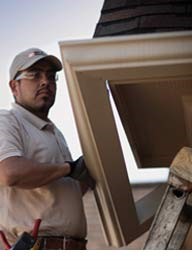 Gutter installation is a service Color World provides for new and existing homes to complete construction, or to replace worn gutters as part of the home renovation process. We use the highest quality materials to provide complete installation which includes the downspout, soffit, and fascia.
Holiday Lighting
For home and business owners who want their property to look festive for the holiday season, Color World franchises provide holiday lighting services. From a few simple strings of lights around the window frames to elaborate designs that light up the neighborhood, we cater our services to the preferences of each client.
Power Washing
Power washing is offered by many of our franchises as well. Color World power washes siding, roofs, decks, patios, and sidewalks for residential and commercial clients.
Minor Carpentry and Minor Drywall Repair
Our fifth franchise service includes minor carpentry and drywall repair. Color World offers these services with their painting services, and has a team that does more extensive repairs than your average painting company, fixing minor cracks in walls, moisture-related-rotting, and replacing any boards prior to painting.
Franchise Benefits
Color World Franchise owners don't need painting or other services experience—they simply manage the business and hire subcontractors to complete each job.
Each franchisee will receive a website, local business listing, social media, and reputation management software, all managed by Color World's corporate team.
Franchisees will also be given a direct mail campaign template they can follow for their high-end home owners in their territory.
Reputation management and online search-engine-optimization is done for all Franchisees to help generate internet-driven leads.
You'll be able to provide custom computerized estimates on site as you do the quote while you're in front of the house or commercial building, and you'll be able to print the report from your car.
A custom CRM is given to each individual Franchisee to help manage all leads at no additional fee.
We are confident you'll sell more paint jobs because you'll be able to offer other services as well, serving as a one stop shop!