DreamMaker Bath & Kitchen Remodeling Franchise
Top Reasons to Join DreamMaker
Brand Position: Strong Margins, Quality of Life. Mature, time-tested business model to help remodelers achieve strong margins.
Code of Values: Value System that integral to how we operate our business: above the line.
Proprietary Technology Platform for Remodelers
Dedicated Franchise Coach for every franchisee.
Customized Marketing Plans and Support
DreamMaker Bath & Kitchen Remodeling Franchise
At its core, the DreamMaker opportunity is a faith-based remodeling franchise that helps entrepreneurs and remodelers earn strong financial numbers while having a focus on improving their quality of life.
DreamMaker Bath & Kitchen is an industry-leading remodeling franchise with a 96% recommendation rate from current customers, very positive reviews from current franchisees on Franchise Business Review and over 80% unit store sales growth since 2011 according to our 2018 FDD.
DreamMaker franchisees offer the niche of professional kitchen and bath remodeling.The business model is designed to expand into full interior remodeling as your confidence, competency and business grows.This allows you to maximize your marketing dollars and create a customer for life.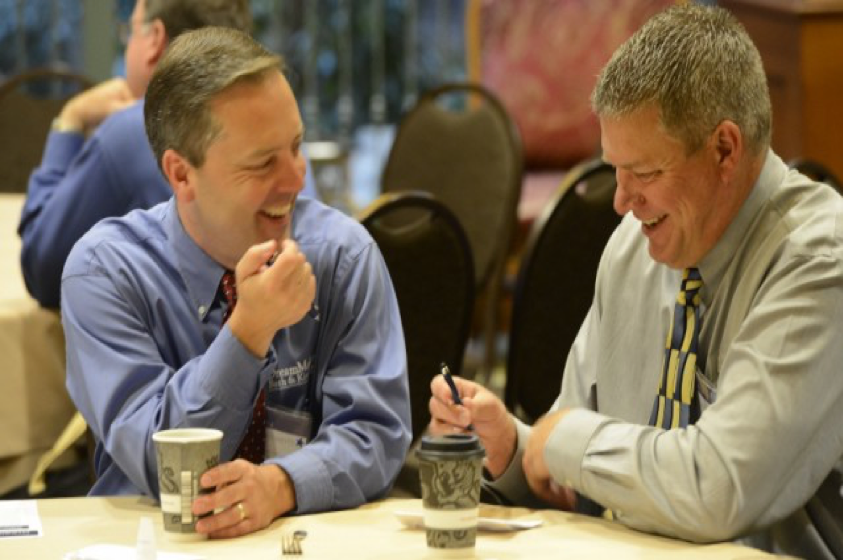 The DreamMaker Concept
First and foremost, DreamMaker offers the niche of professional kitchen and bath remodeling.
Our franchise owners enjoy much stronger margins than most remodelers — and their customers report much, much higher satisfaction. 96% of the hundreds of DreamMaker customers surveyed would recommend us to a family or friend. DreamMaker's business practices are guided by biblical principles of service, respect and integrity — and are key to our success.
"We've helped existing remodelers take their operations to the next level by providing training and systems to run a stronger remodeling business," says President and Chief Stewarding Officer Doug Dwyer. "Those same systems and resources have helped entrepreneurs launch brand new remodeling businesses that are among DreamMaker's top performers."
Who Makes a Great DreamMaker Franchise?
We look for seven qualities in potential DreamMaker franchise owners. These are Drive, Heart, Focus, Coach-ability, Willingness to Follow Systems, Values and Support (at home).
Drive. You must be motivated to succeed.
Heart. We seek people who prioritize people first and profits second and understand that you need both to succeed.
Focus. It's important to set goals and use benchmarks to succeed.
Coach-Ability. Entrepreneurship is key to success, but at the same time, it's important to step back, absorb and implement the lessons DreamMaker already has learned.
Smart and Willingness to follow systems. DreamMaker's systems have been honed for decades to help you achieve. There is no need to reinvent the wheel — it only delays success.
Values. We look for people who are attracted to our Code of Values™ because it matches their own values.
Support at home. We have learned you need support at home to be successful in business.
How Do DreamMaker Franchisees Stand Out?
Excellent service to our customers
Excellent systems and support to our franchise partners
Unit store sales growth that triples the industry
DreamMaker is active within NARI (National Association of the Remodeling Industry) and has taken leadership positions in the organization and within the industry. Our franchisees are among a top-performing group that also participates in GuildQuality ratings. GuildQuality surveys customers and publishes customer satisfaction surveys that let homeowners know whom they can trust — and DreamMaker's satisfaction scores are stellar (based on completed customer surveys of participating franchisees). A full 96% of our customers would recommend us to a friend or family member. That sort of word-of-mouth powers the long-term success of a remodeling business, and it's a direct result of the excellent franchisees we attract and the systems we have in place to help them succeed and serve their customers.
Straight From Our Franchisees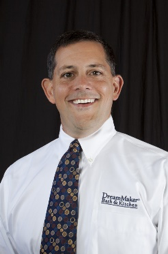 Bob Ender came to DreamMaker after having spent years as an automobile industry executive. When he joined DreamMaker, he had younger children and wanted to travel less and stay closer to home. As someone who ran a remodeling business in college, he made for an excellent DreamMaker candidate. He has now co-owned a franchise in Ann Arbor, MI, with his friend Lee Willwerth, a former software engineer, for more than 10 years.
"Since partnering with DreamMaker, I've definitely been blessed with the growth of a very successful business," Ender says. "As far as work-life balance goes, that's been re-established from something I didn't have in the corporate world. We've definitely taken more family vacations than I did when I was in the corporate world." - Bob Ender, Ann Arbor, Michigan.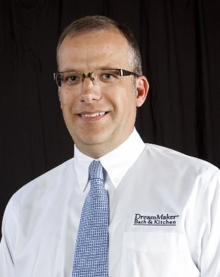 Steve Betts, former banker: "What I made last year, there's no way I would have made half of that doing what I was doing. … To some degree, the sky is the limit."
"It is a business based on biblical principles. You start to see the heart of Doug (Dwyer, DreamMaker president) and see that he is different. For him, it's not about money, per se. No question, he is a hard negotiator trying to make a profit, but not at the expense of others. He has integrity. The other thing I appreciate is the strength of the other franchisees. You just see really, really good people morally who are doing their best and working to get better, and who are willing to share ideas and help you out. It's a real family atmosphere.
From a business standpoint, if you are willing to plug in, that means that instead of coming up with 10 marketing schemes, I can talk to two or three guys and find out what has worked for them and what they would do differently if they had a chance to start over. That sharing, to me, is the strength of the whole organization." - Steve Betts, Lubbock and Amarillo, Texas.
A Rich Heritage in Franchising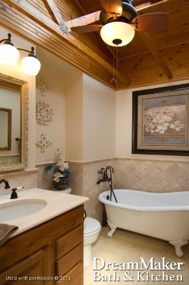 DreamMaker Bath & Kitchen has a rich heritage in home remodeling franchising. It started out as part of The Dwyer Group, which has decades of experience helping plumbers, electricians, landscapers and others build successful franchise businesses. In 2003, Doug Dwyer purchased DreamMaker as a separate entity. He retains close family ties to some of the leadership of The Dwyer Group and benefits from the deep franchising history that was established by his father, the late Don Dwyer Sr., a visionary businessman. His father also started the International Franchise Association's VetFran program, which offers discounts to make franchise ownership more affordable for veterans.
Bath & Kitchen Remodeling Franchise
DreamMaker has continued that legacy by providing extraordinarily detailed systems and tools to help entrepreneurs start and grow a remodeling business. Some of our owners were new to remodeling when they started their DreamMaker franchise. Others already owned a remodeling business, but found a new level of success — both in their business and personal lives — by becoming part of the DreamMaker family.
DreamMaker currently has 36 franchisees across the nation.