"Be in business for yourself, but never by yourself!"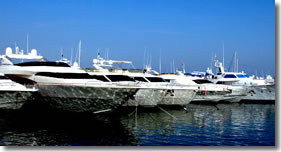 A Fibrenew franchise can be a very profitable business whether you choose to be an owner operator with a single vehicle or expand your business to include multiple vehicles. For an affordable investment you will learn a skill, which when applied, will provide you with an income and give you the opportunity to grow a business.
The Fibrenew Market Is As Broad And Diverse As Your Imagination!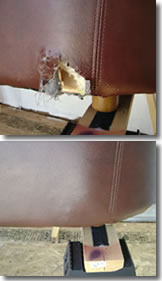 Car dealerships, rental agencies, fleet vehicles

Offices, restaurants, bars, theatres

Transportation companies, insurance companies

Furniture stores, homes, Fitness Centers

Marinas, commercial and private aircraft
When You Are Awarded A Fibrenew Franchise, You Receive:
An exclusive protected territory

Use of Trade name and Trademark

Access to proprietary products and methods and manuals

Comprehensive training program

Complete inventory and equipment

Business cards, Invoices, Statements, Envelopes and Brochures

Ongoing Technical Support via phone and internet

Access to our Technical Library

Continuous education, support via seminars, workshops and conferences
Fibrenew offers Regional Seminars on a regular basis and requires all franchise owners to attend. Besides their educational value they offer everyone an opportunity to meet, network and share valuable business experiences.

Fibrenew Offers Ongoing Assistance By Fibrenew International Support Team - F.I.S.T.!
F.I.S.T. are competent and experienced professionals

F.I.S.T. are dedicated to helping you succeed

F.I.S.T. provide immediate responses to your questions

F.I.S.T. are only a phone call away

F.I.S.T. members are all volunteers
Fibrenew Provides Excellent Hands On Training!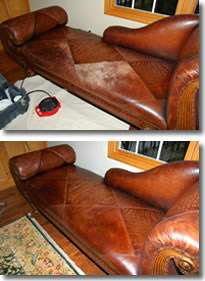 Training includes classroom and field instruction

Certified training staff

All aspects of business are explained, demonstrated and practiced thoroughly

Class size is limited

Two weeks of intensive training at our facility in Calgary, Canada
What our franchisees are saying about Fibrenew Training:
"Greetings fellow Fibrenewers. I figured it was about time I send a message to toot our horn up here in the Northeast USA (New Hampshire). It's coming up on one year now for me with Fibrenew. It took the business a little while to get some name recognition and exposure, but Man, the last five months have really been great, better than I had anticipated. My calendar is booking three weeks in advance! Many, Many, Many thanks to Al Michaels, Dan, Jake, Michael Carter, and all my Fibrenew family for your knowledge, support, and advice. I wouldn't be where I am today without all your help."
Michael Sanford
Fibrenew of Southern New Hampshire
A Fibrenew Franchise Offers:
Membership on a winning team

Exclusive protected territory

Low overhead, mobile business

Cutting edge research & development

Exclusive product line

Comprehensive training

Ongoing technical support

Flexible lifestyle and work schedule