A UNIQUE FRANCHISE OPPORTUNITY - WORK WITH YOUR DOG!
Learn about a business that you can operate with
MINUMUM investment
MINIMUM staff
MINIMUM time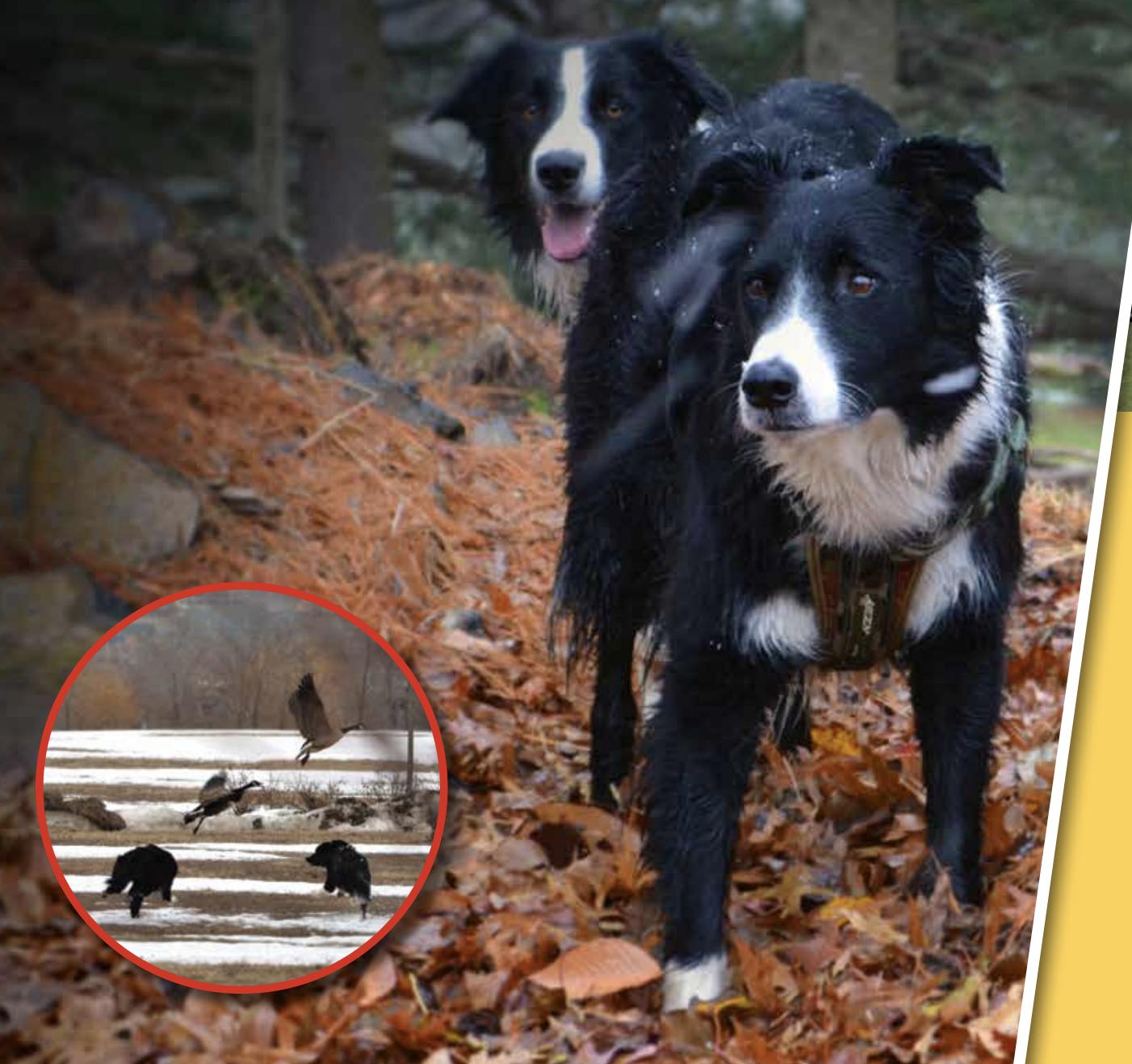 WHO WE ARE
Geese Chasers, LLC was founded in 1999 by Bob Young. While throwing a Frisbee to his newly acquired, pure-pred, Boder Collie "Boomer," Bob and Boomer were approached by a local golf course owner who asked if he would be interested in "Chasing Geese" off of his property in exchange for free golf. The rest, as they say, is history. Bob and Boomer cleared the golf course of geese and they have cleared thousands of acres since then.
WHAT WE DO
Geese Chasers™, LLC uses highly trained Border Collies in an integrated approach to rid client's properties of unwanted Canada Geese. While beautiful to look at, Geese are really "dirty birds!" They not only foul the ground with their excrement, they also nest and then attack anyone who comes near. Geese Chasers™, LLC is the fastest and most humane, effective and affordable method for Canada Goose control. Our method has been extolled on TV, Radio and print media for its humane effectiveness!

THE GEESE CHASERS FRANCHISE PROGRAM
Your Territory, Your Market Working closely with you, corporate will assist you in trade area definition of your exclusive market. Criteria employed will be based on our corporate model. The territory will include more than enough prospective customers for a robust and profitable business. These will include:
Homeowners Associations
Public Parks
Play Grounds
Schools
Business Complexes
Industrial Complexes
Golf Courses
And more…
Your defined market will be yours, exclusively, to work and profit by, with our constant help.
This is a true home-based business. No office or warehouse is needed or required and you don't need any special experience or education to be a successful Geese Chasers™ franchisee. You just need good common sense, a likable personality, and a desire to succeed.

A love of the outdoors and Border Collies is of course essential!

Geese Chasers™, LLC, the Northeast's leader in clearing geese has dozens of exclusive franchise territories available.

Spending time outside – with loyal, fun-loving border collies – has proven to be a profitable combination. To keep our customers satisfied and maintain a competitive edge, golf courses, public properties, commercial realty, and residential communities are committed to remove unwanted Canada Goose.

Geese Chasers™ has learned how to turn this need into a profitable enterprise. Now this is your opportunity. You'll get the training, support and marketing know-how you'll need to run a successful franchise.
Join the fastest growing geese clearing franchise in North America. Geese Chasers™ offers franchisees:
Specially designed training program
Sales development, service, promotion
Operating manuals continuously updated with latest successful marketing techniques and operating procedures
Advertising and promotional support
Website area on corporate site