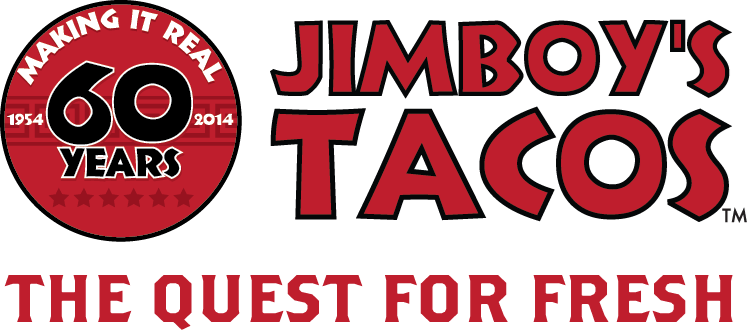 Jimboy's Tacos – Making it Real for 60 Years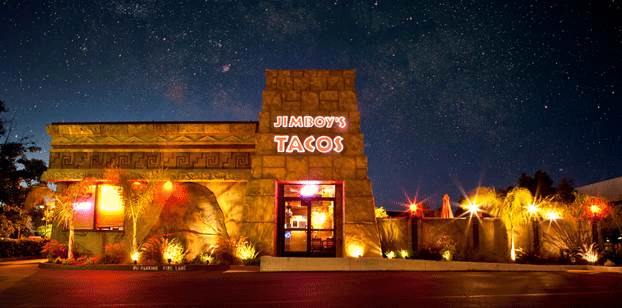 Founded in 1954 by Jim "Jimboy" Knudsen, Jimboy's Tacos of Tahoe, California has been serving up an exclusive treat focused on freshness and quality using only premium local ingredients cooked in small batches prepared from scratch daily.
It all began with Jim's recipe for his signature taco, packed with the perfect balance of flavors and textures, all encased in his famous crispy, Parmesan dusted sone ground corn tortillas – the same tacos enjoyed by members of the "Rat Pack", the stars of "Bonanza", and countless other celebrities of the 60s and 70s while filming in the Tahoe area.
In 1965, Jim began franchising and the Jimboy's Taco phenomenon grew into almost 40 locations throughout greater Tahoe and Sacramento where, today, a passionately loyal customer base have literally grown up craving his unique cooking style and his "Quest for Fresh".
Today, our franchise development is expanding across the county and internationally while all of our original locations are being remodeled to reflect an exciting new adventure-themed prototype reinforcing our branding around a fun place to eat while maintaining our eternal commitment to our food's integrity.
If you're considering a restaurant franchise and would like to learn more about a one of a kind beloved product with complete operating systems, a support service available for every phase of your business, and decades of "real" experience in both fresh food preparation and franchising, then come explore Jimboy's Tacos – where we've been making it real for 60 years.