Maid Right is the neighborhood, personalized residential maid service that delivers non-toxic and eco-friendly, floor-to-ceiling house cleanings. We're proud to provide a dependable and guaranteed clean that lets customers live their lives, without worrying about the cleanup.
Our cleaners aren't just cleaners — they're also neighbors and community members.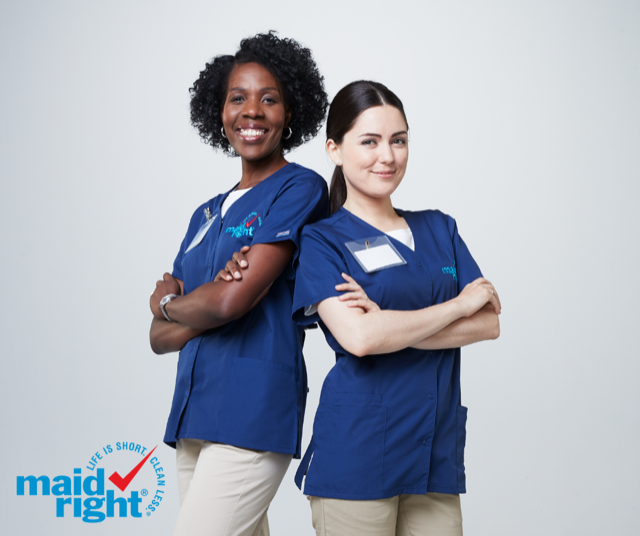 We combine exclusive Maid Right systems with smart strategies and leading technologies to provide unparalleled cleanliness. Our proprietary Enviro-Mist® system is the most advanced disinfection system in the business, while our ProTeam air filtration uses HEPA filtration vacuums to reduce air pollution and even color-code the microfiber cloths and mops used to clean bathrooms. We offer a variety of cleanings to fit every need: one-time cleaning, move-in/move-out cleaning, post-construction cleaning, apartment cleaning, and vacation rental cleaning. We are changing the customer experience from the ground up.
Proven Franchising Model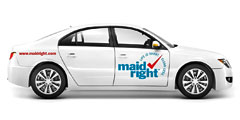 Maid Right is one of four brands within the Premium Service Brands family. We are an award-winning brand that Entrepreneur has ranked among the Franchise 500.
When you franchise with Maid Right you not only get access to superior training and business planning but you also enjoy:
An escape from the corporate rat-race,
A flexible schedule that allows you to balance your life while building a successful business,
Marketing & advertising expertise provided for you to grow your local business,
A central call-center staffed six-days-a-week that schedule leads and allows you to focus on running your business, and
On-going training beyond the initial start-up period including a yearly franchise-wide convention that supports new partners and boosts veteran ones.
Maid Right gives you all the tools you need to succeed in a fast-paced and growing market. With low overhead and one-on-one training, Maid Right is the industry leader in quality, service, and franchise partner experience. Franchising with Premium Service Brands has numerous benefits, including tripling your business success with special opportunities for multi-brand owners.
Superior training leads to superior business
Be trained with the best in the business! Our franchise and cleaning professionals give you the tools to succeed with none of the hassle. Once the on-boarding process is completed, you are immersed in a two-week boot camp that prepares you for an intensive, five-day hands-on training. After launch, partners are encouraged to set and exceed their goals with personalized business coaching, trouble-shooting sessions, best-practices webinars, and an annual convention that both supports new franchise owners and boosts veteran owners to ever-greater success.

Read what our partners have to say…
"One of the many reasons we purchased a Maid Right franchise was because of the opportunity to combine our skills and talents with a system led by an experienced franchisor that was willing to take input." — Tania P.
"Being a Maid Right owner has given me the flexibility to spend time with my children at ball games, plays and school events… it's made a huge difference being able to be home when I need to be to take care of my children" — Pricilla Y.