Overview
Mr. Pita is the fresh, fun alternative to burger, fries and pizza franchises. One of the strongest trends in the food industry today is the shift towards "fresh and healthy" dining. Mr. Pita is a business system positioned to take advantage of this well-established and growing market.

Our high quality foods sell themselves, including our very successful "UltraLite Pita" line which features less than 3 grams of fat per 7" sandwich. In addition to our delicious assortment of rolled sandwiches, we offer garden fresh salads, hearty soups, desserts and a children's menu. We also offer appealing "Pita Platters" for catering, office functions and other special occasions.
Products & Services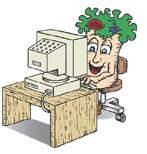 Mr. Pita is the healthy and delicious alternative to the same old fast food grind. We offer an extensive menu of rolled pita sandwiches, garden fresh salads, hearty soups, desserts and much more!

We now have 39 locations, so find a Mr. Pita location near you!
Training & Support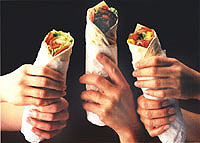 Mr. Pita provides franchisees with a comprehensive support program, in-depth training and:

Guidance in site selection and lease negotiation

Assistance in store design and development

Instruction in every inventory control technique, personnel management skills and in-store policies and procedures

Grand opening support and assistance

Guidance in advertising and promotional materials ordering

On-site and on-line support
Are You a Good Fit for Mr. Pita/Pita Depot?
Mr. Pita is looking for qualified parties who have restaurant related experience and a total net worth of over $200,000 to franchise our growing business.