Strengthen Your Business Life With On The Marc Training
JOIN THE MOBILE FITNESS FRANCHISE THAT HITS HOME
Welcome to the On The Marc Training franchise opportunity. This is your chance to do what you do best—get people into shape—while building a firm future for yourself at the same time.
You can get out of the big gyms, train high-end clients in their own homes and be your own boss thanks to our proven franchise model. We've done the legwork to build the strongest system in the elite home fitness industry, and we're here to hook you up.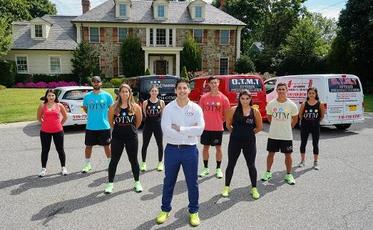 HERE'S WHAT YOU GAIN WITH OTMT
As an OTMT franchisee, you earn our wealth of experience in elite home training. Our founder, Marc Buccellato, has built a career on helping people get in shape and stay in shape, now he's helping entrepreneurs like you turn physical fitness into bold business.
You get access to our 365 days of pre-designed workouts, giving you a clear path to follow or a steppingstone on which you can build your own workout plans. And you get the respected On The Marc Training brand, helping you reach high-end clients that you can't find in the average gym.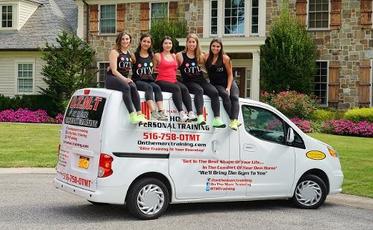 WE CAN HELP YOU BUILD A BUSINESS LIFE THAT DELIVERS:
Be your own boss and get out of the big gyms.
Score high-end clients that you can't get anywhere else.
Connect with partner companies in nutrition and fitness monitoring.
Recurring revenue from a steady stream of clients.
Build on a whole-health model stressing 360 degrees of fitness.
An easy-to-run model that puts you in charge of your business future.
WHAT WILL YOUR DAY LOOK LIKE?
You'll be meeting clients where they live, helping them stay fit and healthy with the expert instruction you'll learn from OTMT. All the equipment you need, including belts, bands, bells, and more is with you in your branded van, so from the moment you arrive you can get right to the training.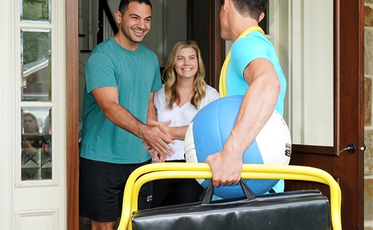 Here's How You'll Serve Your Clients:
Help youth athletes prepare for sports and activities
Keep adult clients focused on their fitness schedule
Assist seniors in fitness goals and injury reduction
Put rehabilitation patients on the path to healthier lives
HOW DO WE GET YOU THERE?
Gearing you up for your new franchise starts with our extensive training. For a full week at our headquarters we'll get you pumped up to run your business and train your clients the OTMT way.
Not only do you get the benefit of our templated routines, you also get the business knowledge you need to keep your schedules tight, your clients on track and your brand on point. Once you master the OTMT method, you'll be on your way to a strong business in no time.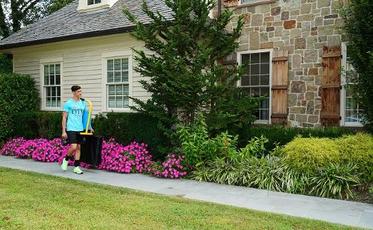 HERE'S WHAT WE NEED FROM YOU
Do you have experience training for physical fitness? Do you have a positive attitude and love helping people get in shape? Are you excited to get out of the gyms and start something you can call your own? Then we want to talk to you!
Are you pumped and ready to hear more?