Why Choose Outdoor Lighting Perspectives?
Run Your Lighting Franchise with Us Right by Your Side
Are you considering making a change and becoming your own boss? At Outdoor Lighting Perspectives, we are confident that our model is the best in the industry and can be a lucrative choice for prospective franchisees. When matched with the right personality, the right business, and the right value system, investing in and operating an outdoor lighting franchise can be an extremely rewarding career and lifestyle choice.
With a successful and robust franchise opportunity like OLP, you can be your own boss, build your own team and establish a great client base with a strong recurring and high-margin revenue stream.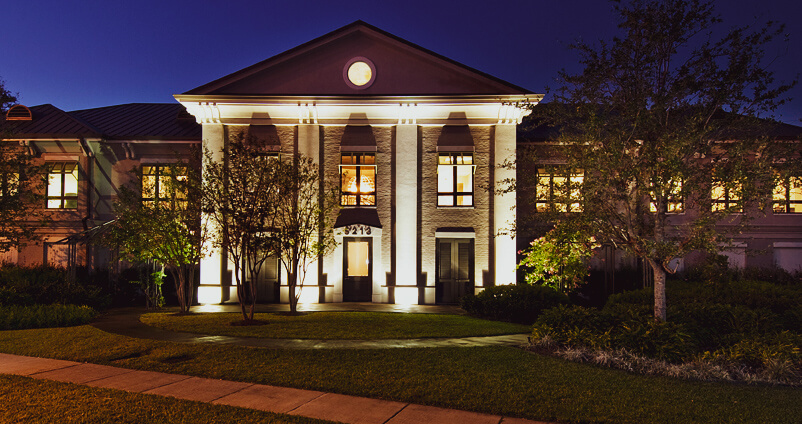 Proven Systems & Unrivaled Support
OLP is a company that offers advanced systems and established best practices to help guide you toward success. With us, you'll enjoy the benefits of ongoing operational support and training programs coupled with technology solutions that would be cost and resource prohibitive to create on your own. From day one, we will provide the tools and information you need to launch a successful business. With our ten-day training, you'll meet marketing managers, some of our directors, and even a few C-level executives. Together, they will arm you with insight, tips, and in-depth understanding of our business.
Why Choose Outdoor Lighting Perspective:
A Low investment franchise with a strong Return on Investment (ROI) after initial ramp-up
Strong Gross Profit Margins* that average 55% for the middle third of the system and 64% for the top third of the franchise system
Strong Average Unit Volumes* (AUV's) of $577,966
Three lucrative revenue streams: (1) Installation of residential & commercial lighting systems; (2) Maintenance agreements & service; (3) Holiday lighting
A home-based business that taps into American's desires to improve and maintain their homes, which is a core American value
An easy career change, successful franchisees have wide variety of career backgrounds
A resilient business model that continues to grow and thrive
The largest player in the outdoor lighting industry
With a successful, established brand like Outdoor Lighting Perspectives, you'll be able to leverage our recognized brand presence to help you maximize your local market.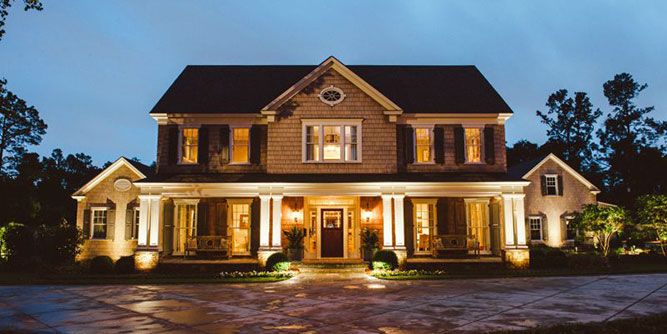 A Leader in Outdoor Lighting
When it comes to outdoor lighting, OLP is the leading national brand. We have the most locations, extensive experience, and our client base is the largest in the industry. When you join our lighting franchise, you are backed by a brand that is not only extensively experienced and successful but widely recognized and respected. We set ourselves apart from the competition by focusing on every step of service, including the little things.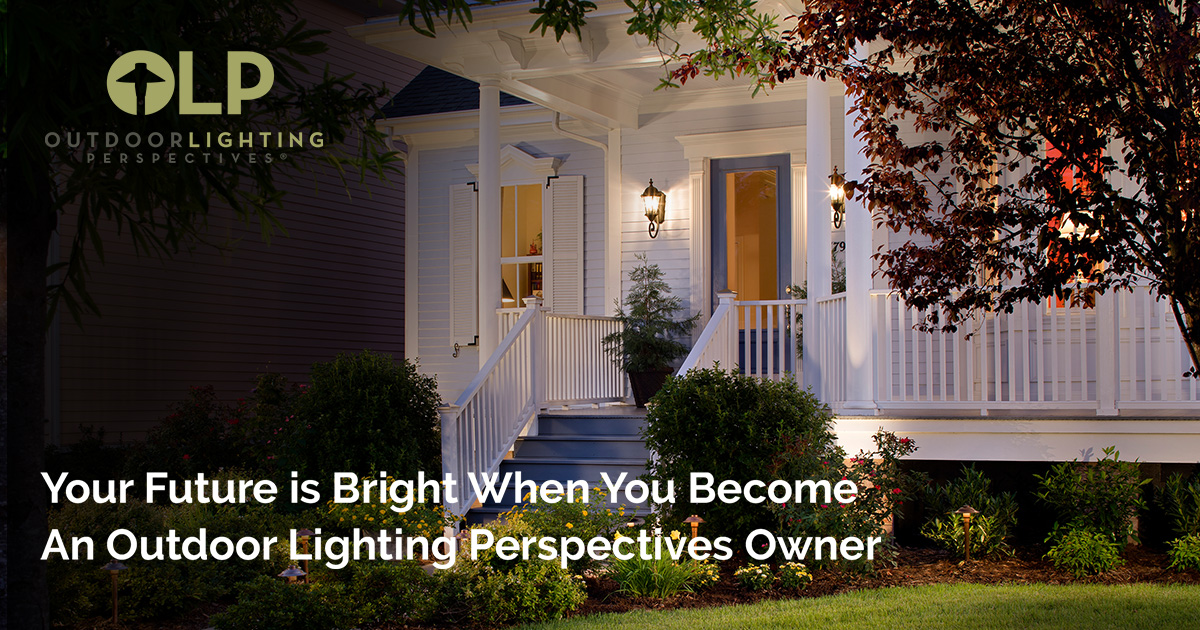 Low Investment Franchise
Scalable Business Model with Quick Ramp Up
As North America's largest full-service outdoor lighting company, we do one thing — outdoor lighting — with a passion for perfection. You'll see the difference in our premium quality materials, our attention to detail and consistently responsive customer service. But the biggest difference is our professional lighting design, which adds the "wow" to the watts and gives your system its stunning aesthetic appeal.
It all adds up to confidence: knowing that you'll be proud of your lighting every time the sun goes down. The Outdoor Lighting Perspectives business model boasts a quick ramp-up, very strong gross profit margins, and a recurring revenue stream making it an attractive franchise opportunity for franchise operators and investors along with home service business seeking an attractive diversification opportunity."