BEST OPPORTUNITY CHOICE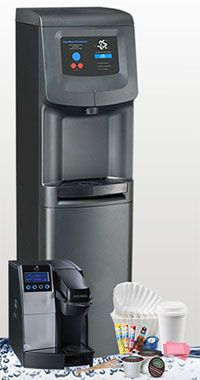 Become a PHSI Pure Water Technology® Dealer in one of the fastest growing industries in the U.S. market!
Who We Are
PHSI is a worldwide leader in point-of-use drinking water technology with over 100,000 water purification systems in businesses across the U.S. Since 1996, PHSI has offered a lucrative program to help individuals start their own company and become successful Pure Water Technology Dealers.
Why Pure Water Technology?
We give you the opportunity to replace outdated bottled water coolers with eco-friendly, sustainable drinking water systems that produce better-than-bottled water quality. With our turnkey business opportunity, you will have the best products, the most effective sales & marketing support and the highest profit margins -- all while being your own boss!
Make the BEST BUSINESS OPPORTUNITY CHOICE and become a Pure Water Technology Dealer TODAY!
YOUR DEALER BENEFITS
Once you become a Pure Water Technology Dealer®, we will provide you with a proven plan and numerous resources to ensure and your business success.
Future revenue and owner equity increases with each system you place!
Proprietary patented technologies and unparalleled product quality
Powerful marketing materials, sales training and technical support
On-site start-up sales and technical training with regularly scheduled field support from a dedicated Regional Manager
Access to the best Captive Rental Finance Program in the industry to support you and your customers
The PHSI Dealer program is designed for B2B business owners and entrepreneurs who want long term sustainability and become part of the BEST Water Program in the industry.
Fill out the form to the below to find out more!