We understand how busy you are, and we don't think your health should have to suffer due to lack of time. At QuickHIT Fitness Labs, we help you burn fat, build strength, and improve bone density in just 20 minutes, 1-2 times a week. You'll feel better and reach your fitness goals without having to spend all of your free time in the gym. QuickHIT Fitness Labs is not your average workout. Our training style is backed by science and our unique equipment uses top-of-the-line technology. Come in for a one-on-one workout with one of our certified personal trainers and see how our clients transform their health and fitness in less than an hour a week.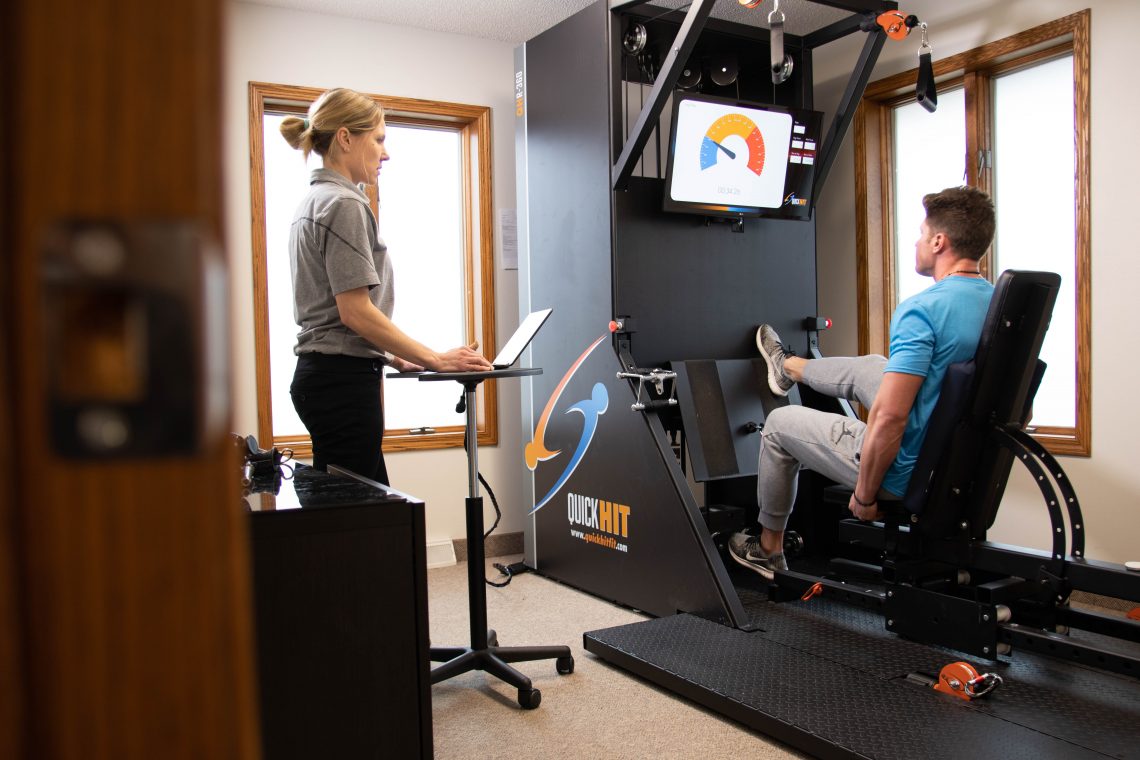 Imagine spending 20 minutes on your workout and achieving the maximum possible results.
Through a medical approach to muscle development, QuickHIT Fit has determined the most effective way to get a killer workout — and incredible muscle tone in the process. So how does it work?
We push all your muscle groups to exhaustion. It's that simple.
At QuickHIT we know that proper nutrition is every bit as important to obtaining and maintaining a healthy lifestyle as exercising, if not more. This is why we have developed comprehensive meal plans to meet your dietary needs every single day. Not only are our meal plans healthy, but they are delicious as well! Each meal plan is calorie specific and contains an assortment of recipes that you will enjoy.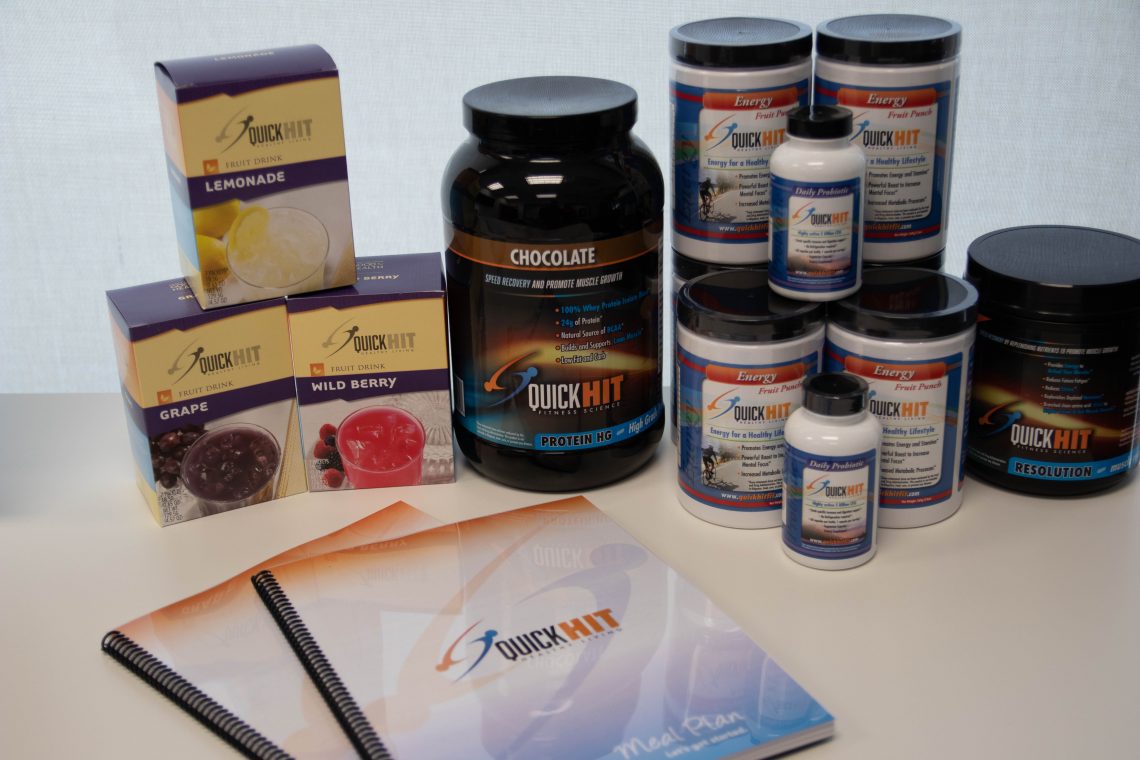 Along with our meal plans, we offer our own exclusive QuickHIT supplement line. We have everything you need from post-workout protein shakes and bars to ready-made shelf-stable meals and dietary cleanse. Combined with your 20-minute workout, our nutrition options will help you meet your goals as you work to a stronger healthier you.
PURCHASING A FRANCHISE.
Have you ever wanted to open your own gym or find your niche within the fitness industry? We have the perfect business opportunity for you! QuickHIT's Robotically Controlled Resistance™ training method offers an industry-leading proprietary fitness data platform that is backed by revolutionary science. As a franchise owner, you have the ability to provide your clients with a satisfying and time-saving workout in just 20 minutes, 1-2x a week. Join us as we revolutionize the world of fitness with the most robotically intelligent, efficiently simple, and easily scalable business model available.
Robotically Intelligent.
By utilizing our proprietary Robotically Controlled Resistance™ exercise machine and technology platform, we offer the world's most advanced fitness and exercise solution. This allows us to work with all clients no matter their age and fitness level. We are capable of maintaining high retention and satisfaction with our clients because of the data-driven results they can monitor. We achieve this with not only our machine but with the use of our integrated kiosk platform with body composition analysis. As an owner, you are delivering the best short, simple, and efficient workout that cannot be achieved anywhere in your market.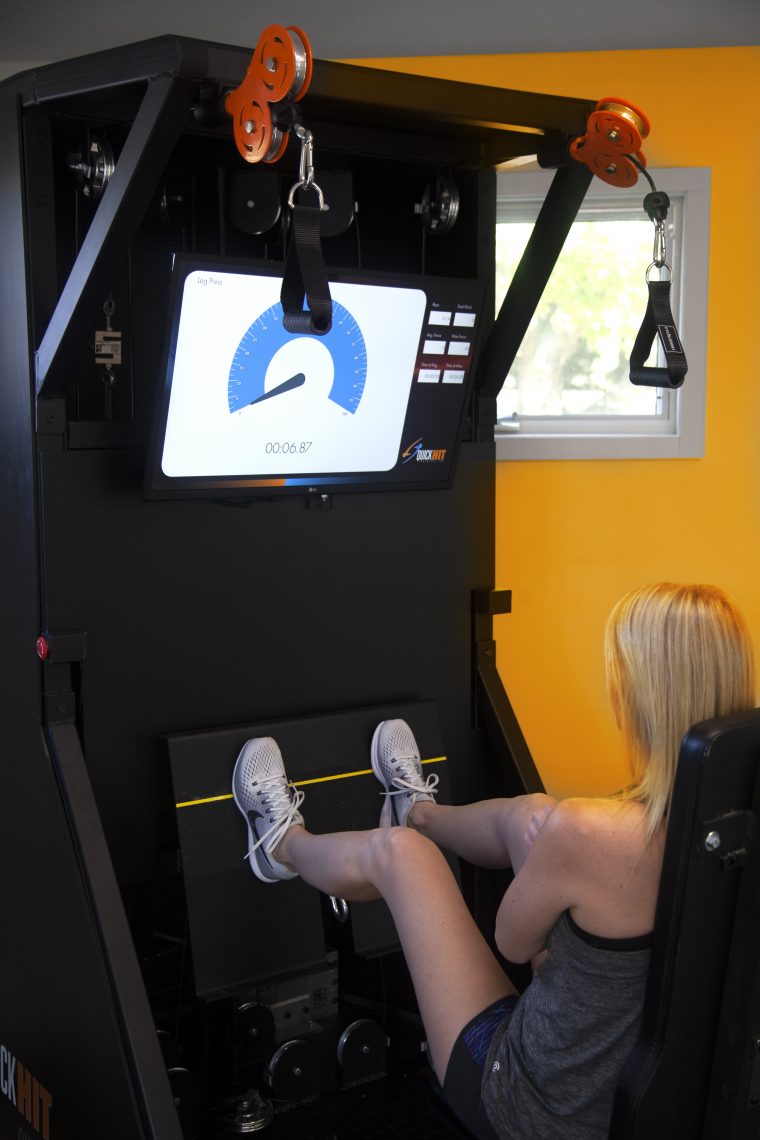 Efficiently Simple.
QuickHIT Fitness Labs represents a small-footprint and low start-up cost alternative to the large box gyms and group fitness studio franchises. A fully functional lab can be located in as little as 500 square feet and can be opened with 2-3 employees to start. We are here to help you operate, market and grow your business while providing an outreach to your community's overall health and wellbeing.
Easily Scalable.
Built with salability in mind, QuickHIT Fitness Lab has solutions for multi-unit franchisees. Each business system is tracked by an industry-leading CRM, giving you real-time access to crucial business and sales data. Individual locations can be managed by a Lead Trainer, which frees up your time as an owner to work on the business. Additionally, we provide sales training and a custom sales platform to confidently enable your trainers to follow up with prospective clients and close more sales.