CAN YOU AFFORD TO OWN YOUR OWN BUSINESS?
YOU BET YOU CAN!
Now is the right time to own your own restaurant business and Quiznos is making it even more affordable.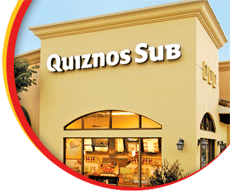 And with our financing assistance, you can afford to join the thousands of Quiznos franchise owners who have changed their lives and their futures. Take advantage of our franchise program designed to get you in business quickly, affordably and without requiring big financial qualifications.
Get started with an initial franchise fee of $10,000*
Benefit from Quiznos assistance in securing financing*
Own "The New Quiznos" – our new store design
Could you ask for anything more? Well, yes you can - and Quiznos will deliver
Here at Quiznos®, we believe in giving every aspiring business owner the head-start they deserve. And with our entrepreneur-friendly choices, we have an opportunity available for virtually anyone.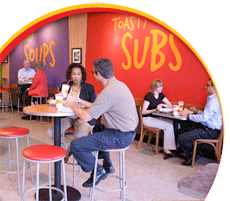 Now is your chance
Quiznos is a beloved brand in the largest, fastest-growing segment of the $566 billion restaurant industry.** Consumers crave our delicious, chef-inspired food - and our popularity continues to soar. As a Quiznos franchisee, you'll instantly benefit from:
An established, national brand adored by millions

A multi-million-dollar advertising fund designed to increase sales

Effective tools, resources and support systems that contribute to your success
If you've ever dreamed of owning your own business, now is your chance to own a BIG national brand without a big investment! Contact us today!

*$10,000 is the Initial Franchise Fee.
Quiznos financing opportunities are provided through third party institutions. Candidates are subject to the terms and conditions of such institutions.
Some candidates may not meet all requirements for these financing opportunities. "Quiznos" and all related marks are property of QFA Royalties LLC, 1001 17th Street, Suite 200, Denver, CO 80202. MN File No F-4135 copyright 2010 QIP Holder, LLC. All Rights Reserved.
** QSR, "2010 Media Information"