WELCOME TO THE BEST PART OF YOUR DAY
Unless you won the lottery or something. Then we're probably a close second.
Scissors & Scotch is the grooming experience every man deserves - where traditional barbering and modern spa services meet your favorite watering hole. We're not a clips joint. We're not your run-of-the-mill barbershop. We're everything you want your haircut to be, and then some. The Scissors & Scotch experience offers a complimentary cocktail, coffee, or cold one with every haircut, plus a full-service bar and lounge, because we know you'll be ready for round two.
Why Scissors & Scotch?
At Scissors & Scotch, you can expect the old-school barbershop spirit with a new age twist. Classic grooming services, a fully stocked bar and a sleek setting join forces to create a one-of-a-kind grooming experience for the modern man. We are looking for franchisees with a passion for providing a great experience and building lasting relationships. When you franchise with Scissors & Scotch, you have a direct impact on the confidence and good spirits of guys everywhere.
Your success is our success, and vice versa. That's why we have teamed up with experts to tackle every aspect of the business. From market analysis to advertising, each facet has decades of experience that will set you up for serious success.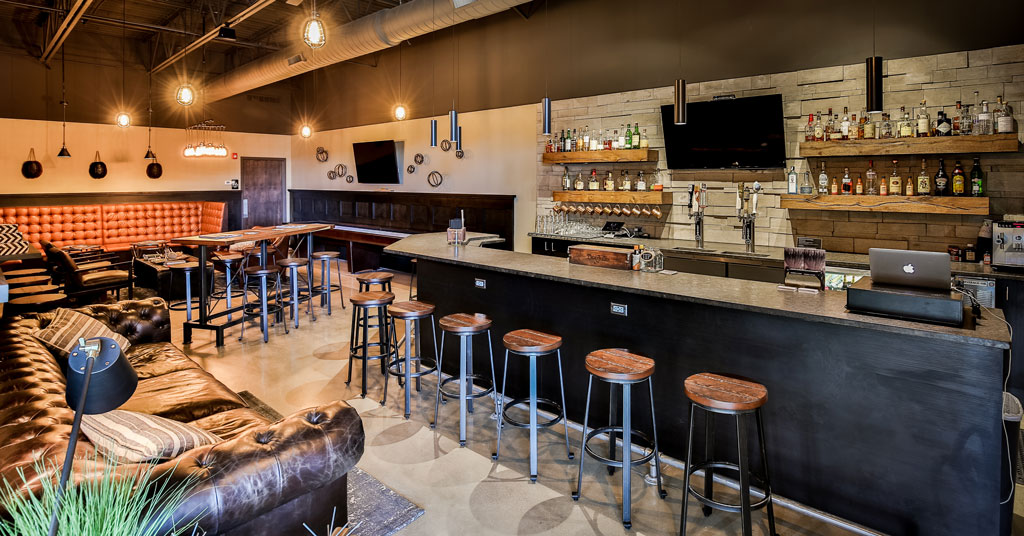 MARKET ANALYSIS
Statistics are vital to growing our franchise model. That's why we work with a highly experienced customer analytics firm to research your market's size, demographics and competition.
SITE SELECTION
We don't believe in guessing games; we believe in strategy. We've partnered with a real estate firm that provides information on landlord reputation, co-tenant strength, traffic patterns and other factors that will increase your likelihood of success.
PROJECT MANAGEMENT
Our team will guide you through the entire new shop experience, from signing to opening – coordinating architecture design, leading plan approvals, soliciting general contractor bids and providing step-by-step instructions for every buildout, procurement and step along the way.
HANDS-ON TRAINING
Maximized team efficiency starts with fully-prepared employees and operators. Our industry-leading employee training results in top-notch talent and high retention rates, while our operator training is streamlined, collaborative and customized to your contract.
MARKETING PLAYBOOK
Our marketing materials are polished and turnkey – you will have access to a library of branded assets starting on day one. Plus, our strategy is consistently optimized by a professional agency so we can provide you with best practices.
SYSTEMS AND SUPPORT
The moment your shop's doors open is just the start of a thriving partnership. From the get-go, we'll provide you with a live, searchable operations manual, complete with templates, tools and programs for every area of the business. Our ongoing assistance will help ensure your investment flourishes.
TARGETED ADVERTISING
Our goal is to help you reach capacity as quickly as possible. To accomplish that, we not only provide a catalog of branded content, but a strategy to ensure that content is hitting the right customers within your market. We'll help optimize your marketing dollars so you can focus on the franchise.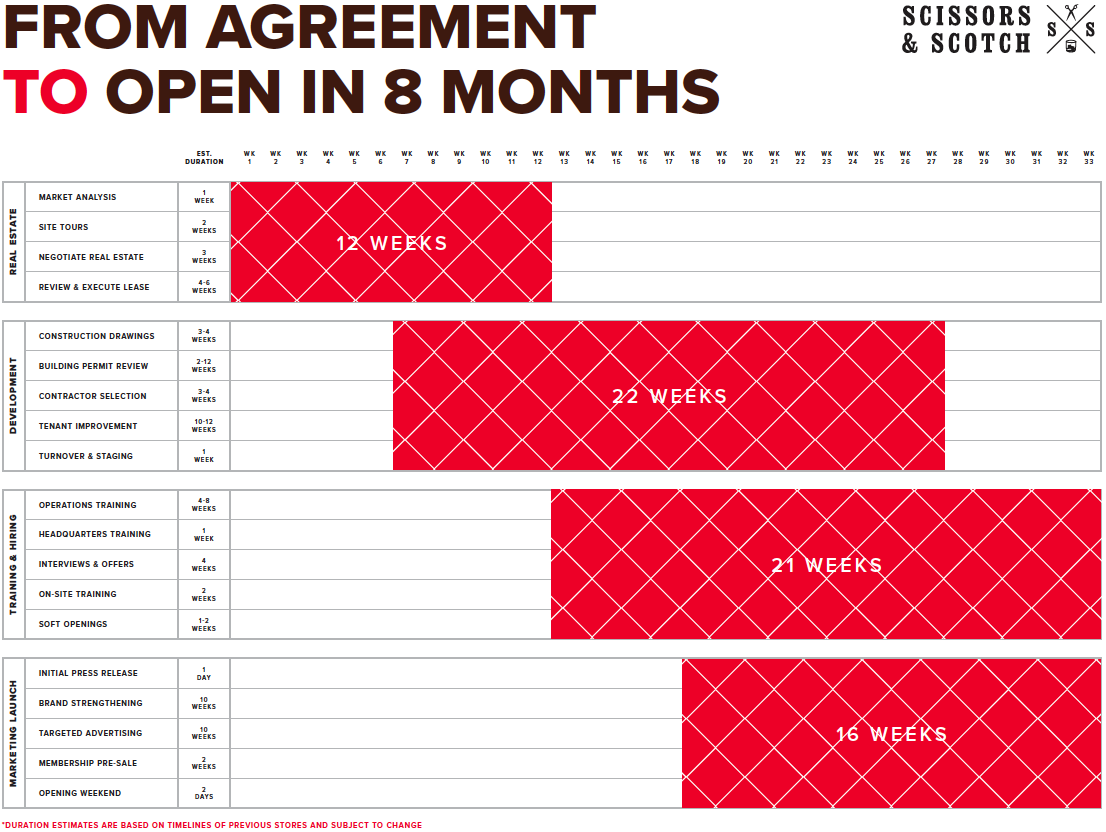 Scissors & Scotch has experienced great success since opening its first shop in 2015. Sure, the franchise model is solid and entry is affordable. But the real kudos goes to the forward-thinking trend analysis and strategic assessment of the market – which, unlike any shop beer keg, is virtually untapped.
THE INDUSTRY AT A GLANCE
Growing: more men are looking for premium grooming services
Recession-resistant: haircuts are not DIY
Stable: grooming will remain an in-person service (unless Bezos knows something we don't)
EXPANSION OPPORTUNITIES
First-to-market availability in most major cities
Well-positioned in the industry
Exclusive area development opportunities by metro
CREATIVE CONCEPT
Ordinary service evolves into an unparalleled experience
Manager-run model with proven success
Industry experience not necessary
FLEXIBLE LOCATION FOOTPRINT
Landlords attracted to experience-driven concept
Adjustable chair count for space and surrounding area
Optimized design to maximize revenue per square foot
CLIENT & STAFF RETENTION
90% of appointments are repeat customers
Over 45% of customers are members, proving loyalty model
Highest staff retention in the industry
---
Our Availablility
The Scissors & Scotch franchise model is optimized for multi-shop regional development. Capable of expanding anywhere in the United States, we utilize proprietary systems that provide market analysis and targeted site selection.
These tools allow us to identify the markets best suited for franchise development; determine how many shops should be in each market; and locate the highest potential areas within that market.
Due to varying metro sizes and demographics, the suggested number of Scissors & Scotch shops is different for each city:
8+ Shops

Example metros: Chicago, Houston, Los Angeles

4-7 Shops

Example metros: Phoenix, Detroit, Milwaukee

3 or Fewer Shops

Example metros: Raleigh, Louisville, Charleston
OUR FRANCHISE TEAM WILL WORK WITH FRANCHISEES TO FIND THE PRECISE LOCATIONS THAT MAXIMIZE THEIR INVESTMENT.