Own Your Piece of the Next Great American Franchise Brand
The Saladworks Experience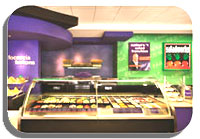 Saladworks is the nation's #1 franchise specializing in serving tasty, guilt-free, gourmet options as an alternative food offering for people on the go. For over 25 years, Saladworks has been at the forefront of healthy dining offering fresh, made-to-order, entrée-sized salads, wraps, sandwiches and soups at over 100 locations nationwide. Our goal is to turn customers into fans by providing a fanatical customer experience during every visit.
Creating "America's Best Salads"
Saladworks offers 14 signature salads, including favorites like the Buffalo Bleu and Fire Roasted Cabo Jack. The most popular menu item is the famous "create your own" salad which gives customers the power to choose their favorite fresh toppings from over 52 ingredients in our salad case which is then mixed right in front of their eyes.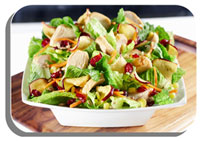 Every ingredient at Saladworks is chopped fresh daily in every location ensuring the highest quality salads served at the peak of freshness. Top it off with one of our 16 original recipes dressings, including Royal Caesar and Zesty Green Goddess.
Real Estate Flexibility
Rather than forcing a rigid set of site criteria on our franchisees, Saladworks offers tremendous elasticity during the site-selection process. Therefore, Saladworks offers all franchisee protected search areas and store territories in order to avoid crowding the market. Venues include:
Food Courts in Regional Shopping Malls and Airports

High End Suburban Strip Centers and Pad Sites

College Campuses

Urban and Downtown Locations
Business Model Strengths
Every new franchisee gets a personal visit from Saladworks executives to review and select real estate areas within 60 days of signing a franchise agreement

Franchise model has proven stable and scalable over 25 years with over 70% of franchisees owning more than one location

Fully customizable and calorie conscious menu with every salad averaging less than 300 calories creating a consistent and sustainable customer base

Large form catering and delivery menu available via the web or iPhone download so that franchise owners can acquire a supplemental revenue stream for prepaid orders

All food and paper products are delivered to Saladworks by US Foodservice, the nation's largest broadline foodservice distributor, effectively eliminating the need to manage multiple vendors on a daily basis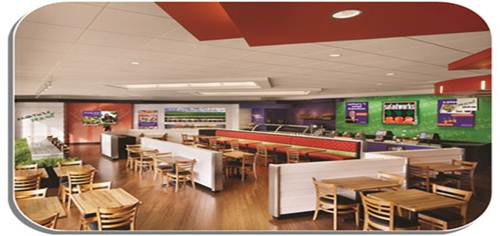 Training & Support
We take pride in our training and support system, from opening your first Saladworks to your fourth! From lease negotiations to site selection, Saladworks team members work with you every step of the way.
Before Grand Opening:
Exclusive Real Estate Broker – Find the top sites in your area

Design & Construction Assistance – We oversee every aspect of build out

5-week In-Store & Classroom Training – Fanatical teaching equals success

Volume Negotiated Pricing Assistance – Lower food costs

Local Store Marketing – Bring fans to your store
After Grand Opening:
Ongoing Operational Support – Dedicated business coach for your store

Cutting Edge Product Development – Always at the forefront

Distribution Procurement – Always looking for the best vendors

Marketing/Public Relations Support – Continuous promotion of your store
State-of-the-Art Technology:
Fresh Cart-

Online ordering system.

Compatible with iPhone and iPad.

MySaladworks.com

Franchisee-only Web site designed to deliver key information to franchise owners, including development manuals, news updates and guest relations.

EZ Connect-

Remote management system.