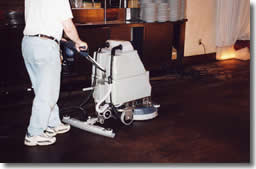 About Us
SandFree answers your customers need to refinish their floors without all the dust, mess, and disruption that a traditional sanding, staining and refinishing causes. We offer a variety of finishes that retain their appearance for 2-3 years or 6-8 years. You can offer your customers an array of options to enhance their floors and make them last longer while the owner stays in the house.
SandFree was invented to resolve problems:
Refinishing Engineered Floors

Refinishing floors under severe time constraints

Recoloring Floors

Improving stained floors

Improving localized damage - ie. in front of sinks and refrigerators

Adding a finish, when there was severe wood damage

Finishing and coloring floors that were too thin to sand
What's Involved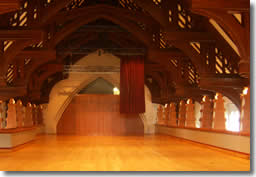 The Initial Franchise Fees start at $15,000.
Depending on the size of your franchise fee, payment terms can be arranged with no interest (terms not more than 12 months, 1/3 deposit is always required). In just a matter of months your business should be successful enough to pay the franchise fee for you.

Your Franchise Fee is based on the territory you select and its availability.

While SandFree was developed for commercial customers is has also been used in thousands of residential homes. If the customer wants a beautiful floor to provide years of great service, our system is the perfect answer.

As you'll see, when you get the Franchise Disclosure Document, there is no requirement that this be the only franchise you're involved in. We feel it is to your best advantage, to use SandFree as one service that you offer a customer, but you want to offer other interior services also - carpet, tile, c

arpet cleaning, etc. This is what we do. If you are a painter, carpenter, flooring installer, SandFree is an additional service that you should offer.

SBA financing may be available to qualified borrowers.
What's Included
In addition to the tuition for up to 2 persons' attendance at our Initial Training Program, the Initial Franchise Fee for your initial franchise also covers an "Initial Included Package" comprised of the following items/materials:
Lettering Services or Vehicle Wrap for Initial Vehicle Approved for Use in Connection with the Franchised Business
Sand-Boni Machine
Initial Inventory and Other Start-Up Equipment
Operating Supplies (Initial Amount)
Marketing and Promotional Materials
Uniforms
Initial Software License Fee (for our proprietary Contact Management System software)
Business Laptop that meets our standards and specifications for use in connection with the Franchised Business, which will also be pre-loaded with our proprietary software and bookkeeping software we designate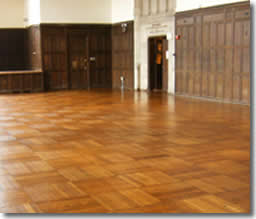 Ideal Candidate
We're looking for franchise owners who have sales and marketing experience and are interested in developing long-term relationships with their customers. Management experience will be helpful as your team develops and you expand to remote territories. You must have a minimum of $30K in liquid assets. You can comfortably transition from your existing career to a more stable and rewarding profession as you become a resident expert in your field.