Would you like to own your own 'Snapology'? Look no further.
Our Model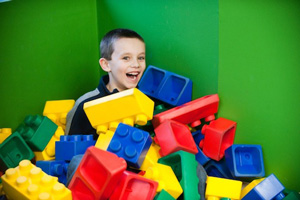 Snapology will provide all of the tools necessary to operate and manage a successful business. Spend 4 days with us to observe the successful operation of our Pittsburgh-based business. By the conclusion of training, you'll have the knowledge, materials and education to start selling and teaching your first class. Snapology's model is based on collaborative principles. We grow and keep a leading edge using the combined input from all Snapology locations. Our flexible model will allow you to grow your business the way you wish based on your personal goals. Snapology will be there for you every step of the way!
Fees & Commitment
Initial: $20,000 training fee
Ongoing: $6000 per year (flat fee, does not increase with revenue)
5 year contract, optionally renewable for an additional 5 years.
No additional fees. No franchise fees based on income. No advertising fees.
Why This Is The Right Business For You
Low start up cost
Low overhead
Flexible business model (part-time or full-time)
Quick profitability
High profit margins
Programs are affordable for parents
Unique combination of education and fun leads parents to enroll children in our programs even in a difficult economy
Use of Snapology's proven guidelines, lesson plans and techniques make ownership easy
Territory is broad
Continued access to new programs and fresh ideas
Freedom to own your own business and run it any way you choose

Training & Tools for Success

4-day comprehensive training program at our corporate training facility
Licensed use of Snapology® name, logos and trademarks
Exclusive use of Snapology's proprietary Operations Manual
Access to Snapology's proven systems and techniques
Development of Professional website
Assistance setting up your legal entity
Training on accounting software
Sales and Marketing Training
Access to teacher & employee training videos
Access to marketing & advertising materials
Access to hundreds of files needed to run your business
Listing of all schools in your territory
Materials for Snapology's Lego® Engineering class
Initial supply of Lego® bricks

Support

Ongoing support team of dedicated staff to assist you
Annual Licensee's meeting
Ongoing telephone and e-mail support
Email forums to communicate with fellow Snapology owners

Veteran Discount

We offer a 10% military discount to all veterans