Storage Authority, LLC
The Best Business For The Busy Professional!
You've got the dream. We've got the systems to make it real. Our field-tested processes and experience from the trenches will assist you at every stage from finding land, design, building, to managing and marketing your unique property. Take advantage of our innovative expertise and unconventional PR to make your dream come true and dominate your competition!
We Make Self Storage Simple!
If you have $400,000 liquid cash equity to invest in a self storage please complete the form to the right and we will give you a call to discuss Storage Authority Franchising.
Would you rather take a shot or sit in the bleachers and wonder what it is like to play?
Storage Authority's high demand manager driven operations, sales and marketing systems & platforms are revolutionizing the self storage industry. We are now offering an extraordinary opportunity of self storage ownership in your neighborhood to qualified individuals.
Seven Reasons Why Self Storage Now?
There Has Never Been A Better Time To Get Started.
Extremely Profitable - 30% Plus Returns Vs. 0-10% Returns For Other Real Estate Development Like Apartments Or Hotels. Self Storage Not Only Provides Present Day Income but It Also Provides Retirement Income.
Abundance of Financing Options With Equity Requirements As Low As 10% if you have excellent credit and a good location.
Significant New Construction Is Required To Meet Pent Up and Surging Demand.
Owner Life Style - Replace Your Income with A Manager Driven Self Storage Business With Automation: Franchising; Kiosks; Web Based Automation.
No Painting, No Backed Up Toilets, No Midnight Calls And Just A Couple Of Employees.
Self storage is a 26 Billion dollar a year business and projected to a billion dollars a year over the next five years. The smart money is going into self storage.
Storage Authority Franchising Is Ready To Provide You The How To Knowledge And Help You Need Get Off To A Fast And Provide You The Systems And Experience That Will Make A Difference.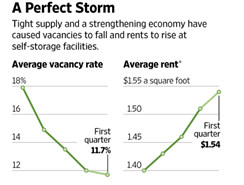 Self Storage & You:
You can enjoy the many rewards of owning your own business.
You can build an incredible income and retirement nest egg at the same time.
You can be your own boss.
Enjoy family participation in the business.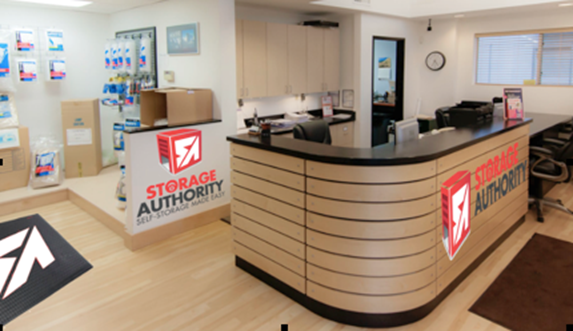 Self Storage & You & Storage Authority Franchising:
You can keep your job with our manager driven system. (Or you and or your spouse can quit your job when your ready.)
Better locations and faster start up.
Profit from Storage Authority Experience and networking with other franchisees.
Control your own future and security with a proven system of success.
Save time and money with a tested business plan and systems
Professional start-up training and on going programs.
Enjoy the many benefits like, higher profits, avoid costly mistakes, group marketing, better locations, group discounts, professional image from day one, brand recognition, internet platforms, etc. that most business owners can not obtain on their own.
A rare opportunity to have BOTH self experts and Franchise experts working for your you and your success! In business for yourself but not by yourself.
We've done the research and provide you National & individual web sites with SEO, on line reservations, Management programs, including Owners Insight program to better control and understand your operations and much more to make your job easier!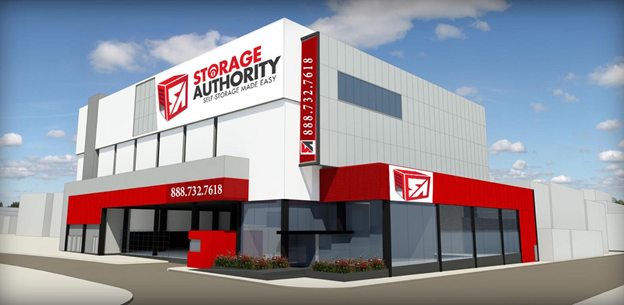 What the Industry is Saying about Storage Authority
"Trachte has long a standing relationship with Marc Goodin and looks forward to providing Storage Authority franchises top quality buildings. Storage Authority offers a one of a kind opportunity for developers."
Steve Hajewski, Trachte Building Systems
''Franchised self-storage is a good way to get into a very profitable industry without the costly mistakes of learning a new business. And Marc has put together an excellent team with expertise and experience every step of the way. At Space Control we have been working with storage owners for over 20 years and that is reflected in our software. With Storage Authority you're in good hands from day one.''
Ramona Taylor, President Space Control
'Self storage franchising combines the best of what can make self storage such a fantastic business: the independence that the successful entrepreneur loves and the proven systems and resources used by the 'big guys' that improve revenues, profits and values. The smartest people in our business surround themselves with smart people and this new concept combines the true independent spirit with some of the most experienced professionals in our industry to provide affordable and effective policies, programs and procedures. Taking advantage of these combined resources is smart and forward thinking.'
Bob Copper, President Self Storage 101
"Marc is not just a "franchisor"; he is a long time developer/owner/operator in this very fragmented industry. Experience counts in not only getting started in the right direction, but in maintaining the operating systems necessary to stay competitive in this "bigger is better" world. Our industry is long overdue for a national franchisor to compete against the public REIT's"....
Nick Malagisi, National Chair-Self Storage- Sperry Van Ness International.
Marc and I have worked together for several years helping clients get into the self-storage business. Marc's experience, has no doubt, helped give new entries into the industry a head start in doing things the right way without the normal learning curve or having to re-invent the wheel. I look forward to assisting Storage Authority franchisees with their financing needs.
Terry Campbell, Live Oak Bank
Why our Franchisees choose Storage Authority
"I have spent over a year researching self-storage before I started my Storage Authority Franchise. As a practicing dentist, I have found that copying genius is much better than creating mediocrity and that it will give you a 5 to 7- year head-start. So far in my venture, Marc with Storage Authority has delivered beyond my expectation in helping me navigate through this very fragmented market."
Cade F.
"When I first started to look into different franchise opportunities, I struggled to find one where I could continue my current career while building a successful business. Thanks to Marc and his team at Storage Authority, I feel like I am on the right track to meet my goals. The support from Storage Authority has been outstanding."
Kamal S.
Storage Authority Makes it easy for your clients to find and choose you!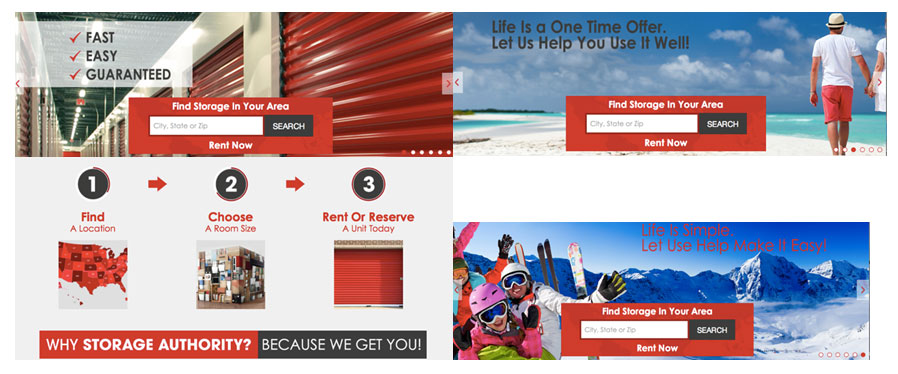 Why New Construction Vs Buying Existing Facilities.
1. Be Closer To Home. There Are Very Limited Quality Facilities Presently For Sale. As A Facility Owner I Get Unsolicited Request At Least Twice a Month If I want To Sell From Buyers Who Have The Cash To Buy Now.
2. Better Locations. "Build It and They Will Come" is a thing of the past. NOW "Build It in The Right Location And Market it and They Will Come".
3. Many Existing Facilities Are Over Priced Due To Bidding Wars And REITs Paying New Record Prices Every Month.
4. Buy 3 Million Vs. Build $2 Million = More Equity And More Profits.
5. New Facilities Can Be Developed For 1/3 The Equity Requirements Of Buying.
6.You Reap The Rewards Of Your Efforts Vs. Paying A Premium For Others Efforts. You have a significant built in equity the day you finish construction.
Question: What Does It Take To Get Started in Self Storage?
Three out of the following Four of the following items.
1 Time
2. Experience
3. Money
4. Web Based Platform For Branding, Rental And Operational Systems.
With Storage Authority on your side you will have the Experience and Web Based Platform. And we will help reduce both the time and money you will need to be successful.
This franchising information is not intended as an offer to sell a franchise or the solicitation of an offer to buy a franchise. Certain states regulate the offer and sale of franchises. If you are a resident of one of these states we will not offer or sell you a franchise unless and until we have complied with the applicable pre sale filing, registration, and disclosure requirements in your state.