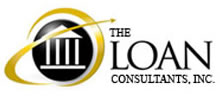 Don't Settle For Imitators!
The Loan Consultants, Inc. is the Nation's oldest and largest business opportunity of its' kind establishing successful financing specialists since 1983!
With our easy to follow, proven systems, we will show you how to become a respected member of the finance industry and earn an executive level income while providing a recession proof product … MONEY!
Unlike other business opportunities, The Loan Consultants will never compete against our Affiliates for business and you will always keep 100% of your income. Our Affiliates NEVER pay franchise fees, royalties or a percentage of their commissions. So when we say you will keep 100% … we mean it!
The Oldest & Largest Loan Broker Affiliate Program!
With more than 1200 Affiliate companies started in the U.S., Canada and the United Kingdom, we are the most complete and experienced Loan Broker Program in the world. No other company in our field can match our nearly three decades of success or the quality of training and tools we provide. With lifetime support from our staff of industry professionals, a network of over 100 aggressive lenders, cutting edge training materials, custom website, marketing materials and an operating budget of over $1 million, we stand ready to assist our Affiliates in achieving their entrepreneurial goals.
Turn-Key Opportunity To Start Your Own Business!

Our state of the art Business Finance Consultant training program is designed to teach everyday people, without any background in finance, the latest techniques in owning and operating their own Loan Brokerage company. Our funding sources require this initial two day training to qualify you to work directly with them as a Business Finance Consultant. Your certification classes are taught by seasoned finance industry experts with direct knowledge of how to operate a successful Loan Brokerage business and our unique "FAST-TRACK" program will show you how to start making money in no time.
When you leave our 2-day certification training, you will be able to start your business immediately. You will learn how to make big money funding transactions that are always in high demand for virtually any type of business. Funding for deals such as Equipment Leases, SBA Loans, Lines of Credit, Business Start-Up loans, Purchase Order Finance, Factoring, Commercial Real Estate Loans and much more will all be at your disposal. Because you'll have daily access to our team of Senior Loan Officers to guide you at each step of the loan process, you'll begin your career with confidence. Additionally, we'll provide you with our exclusive "100 POINT MARKETING PLAN" including a customizable website, networking techniques, postcards, direct mail letters and sales scripts to make finding customers easy. These tools, combined with our Senior Loan Officer support team, will enable you to engage your prospective borrowers and perform like a seasoned professional.
We Support You For the Life of Your Business!
For over 27 years The Loan Consultants has taken pride in its Business Finance Consultants and particularly in the many fine people that have achieved their financial goals as Affiliates of our program. From professional athletes to business executives to everyday people who have always dreamed of being their own boss, our Affiliates are proof positive that our system works. It works because The Loan Consultants invests in your success by providing free lifetime support for our Affiliates. We believe our responsibility to your success does not stop with the training systems and materials we provide. you to operate your business. That's why we support you for the life of your business!
You Are In Business For Yourself...But Never Alone!
Answers are always just a phone call away for our Network of Business Finance Consultants. By telephone, e-mail or fax, we are available five days a week for the life of your business at no additional cost. Our unique mentoring concept combines your desire to succeed with the knowledge of a seasoned professional. You are in business for yourself, but you are never alone!
Join Our Team!
If you have a desire to join a recession proof industry, be your own boss and earn executive level income, your timing could not be better. As retail banks continue to tighten their lending requirements, borrowers are seeking alternative funding sources with creative loan programs to satisfy their financing needs. Here is your chance to cash in on a vast, untapped market with a prestigious company rated "A" by the Better Business Bureau to assist you every step of the way.
We are currently accepting inquiries from motivated entrepreneurs within the United States and Canada.