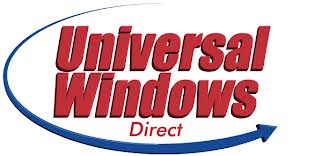 Not a Franchise - Dealership Opportunity
One Time Invesment,
NO ROYALTIES!!! No Home Improvement Experience Necessary
After years in the home remodeling business, childhood friends and founders William Barr and Mike Strmac, decided to go into business for themselves. In April 2002, Universal Windows Direct opened as a retail location with the goal of providing the highest quality home remodeling products to homeowners at the absolute best market price.
Universal Windows Direct has successfully achieved this mission, with 20-25% growth year after year. By leveraging tremendous buying power, running an efficient low-cost business, creating the exclusive UniShield product line, and developing a systematic approach to sales, marketing and operations; the Universal business model is a proven success.
Open Up Your Window of Opportunity!
Universal Windows Direct is a unique business opportunity offering a wide range of exclusive products including: replacement windows, vinyl siding, entry doors and other home improvement products; all through a national dealer network.

Why do people choose to go into business for themselves? For you, it may be the freedom to make your own schedule, enjoy more time with loved ones or unleash your earning potential for the lifestyle you desire. Universal Windows Direct can provide you with a profitable, recession-proof business and the financial growth and security you have been seeking.

All of our dealers benefit from our turnkey business model, industry leading sales training and ongoing dealer support. Factory direct pricing, competitive purchasing power and low overhead costs are also amongst our advantages. We partner with individuals in protected territories to help them achieve a level of success beyond their imaginations.
Why Choose Universal Windows Direct?
Superior Products
As a Universal Windows Direct dealer, you will be the sole provider of our exclusive UniShield line of windows, siding and doors in your protected territory. But as the owner, what does this mean for you, your business and consumers in your marketplace?
Offering the UniShield product line means you will have access to the highest quality features and latest technology for all the products you offer your market's consumers. In fact, the UniShield windows have consistently received top AAMA and NFRC energy ratings time and again. With Universal Windows Direct, you will be able to provide this superior product line to consumers at a better value because of our factory direct pricing, competitive purchasing power, and low-overhead business model. This allows you to offer premium quality home remodeling products to consumers for 20 to 30% less than the competition. And that's just good business!
Beyond the quality of the UniShield product line is its universal appeal to consumers, with our array of performance levels, styles, and options. From the house flip on a budget to the dream home of the neighborhood, the UniShield product line will always be a contender. And with the designer in mind, the UniShield product line's variety of styles and options are what consumers demand. Be it grids, wood-grain, or obscure glass, the options are endless. Universal Windows Direct also offers a full line of steel and fiberglass entry doors along with a premium line of vinyl siding, making Universal Windows Direct the source for all of a consumers home remodeling needs. As a Universal Windows Direct dealer, you will be able to provide a product for all price-points and styles, allowing you to compete successfully in any market.