Our Story
Bob and Edith's Diner has been a Washington, D.C. area favorite since 1969 when Robert L. Bolton and wife Edith Bolton opened the first beloved diner that continues to serve delicious diner classics today. Originally a 10-stool counter, the family-owned diner has continued to expand over the years in response to its overwhelming consumer demand.
For over 50 years, loyal customers ranging from D.C. natives, celebrities, athletes, politicians, and secret service officials have opened the doors to a Bob & Edith's to enjoy its always delicious eats and supreme hospitality.
"We want to make sure that each customer feels welcomed – that's why we have so many regulars who have been coming here since 1970. And who doesn't want breakfast anytime they want it?" Bob and Edith's owner, Gregory Bolton said.
Bob & Edith's Diner, beloved by all who have been to the establishment, is simply the best diner franchise opportunity.
Prime for inexpensive conversions of tired brands with excellent unit economics
Over 50+ years of strong, consistent customer loyalty at every location including a long list of celebrities, athletes, politicians, and secret service officials
Capitalizing on the quintessential American diner experience — American diner's are culturally significant, offering consumers a reliable and comfortable place to eat
Sets franchisees apart with limited competition around breakfast-oriented restaurants
Real estate, project management & full supply line support, plus training & operational support for franchisees, managers & employees
Target Franchisee
Bob & Edith's Diner is looking for qualified investors who share the same passion for serving customers our highest quality diner classics across the United States. Prospective franchisee should have multi-unit food service operator experience, be hands-on in the operations of their restaurants and adhere to Bob & Edith's Diner organizational structure requirements and brand guidelines.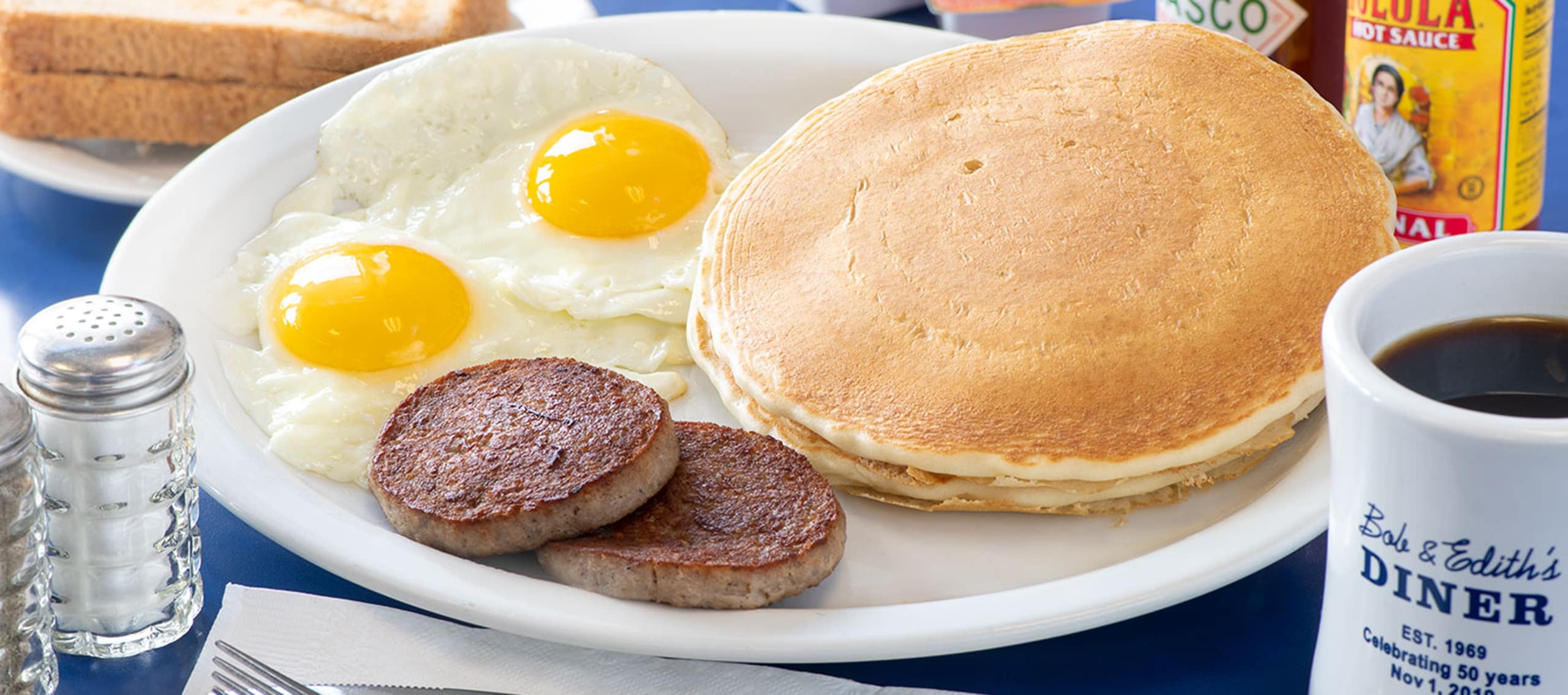 Franchise Support
Bob & Edith's Diner is committed to ensuring impeccable operations at every location. Bob & Edith's Diner provides our franchise partners with the all the resources and support necessary to continually succeed and grow.
Support provided to franchisees includes:
Real estate / site selection
Store build-out, construction
Training systems
Operational support
Recipe & menu development
Marketing & brand building
Vendor & equipment selection
Point of Sale system
Pre-opening, grand opening support