CHANGE PEOPLE'S LIVES.
MAKE MONEY DOING IT
Become a Pitman Training Franchisee and generate 6-figure revenues and high profit margins.
Many Pitman training franchisees make multiple 6-figures. Some even make 7 figures. So, why not you? You can do it. If you love building a team and making an impact on people's lives, this is the right opportunity. Voted the Top UK Training franchise, Pitman Training is looking for high calibre people who want to make a difference. We teach you everything you need to know. No training experience required.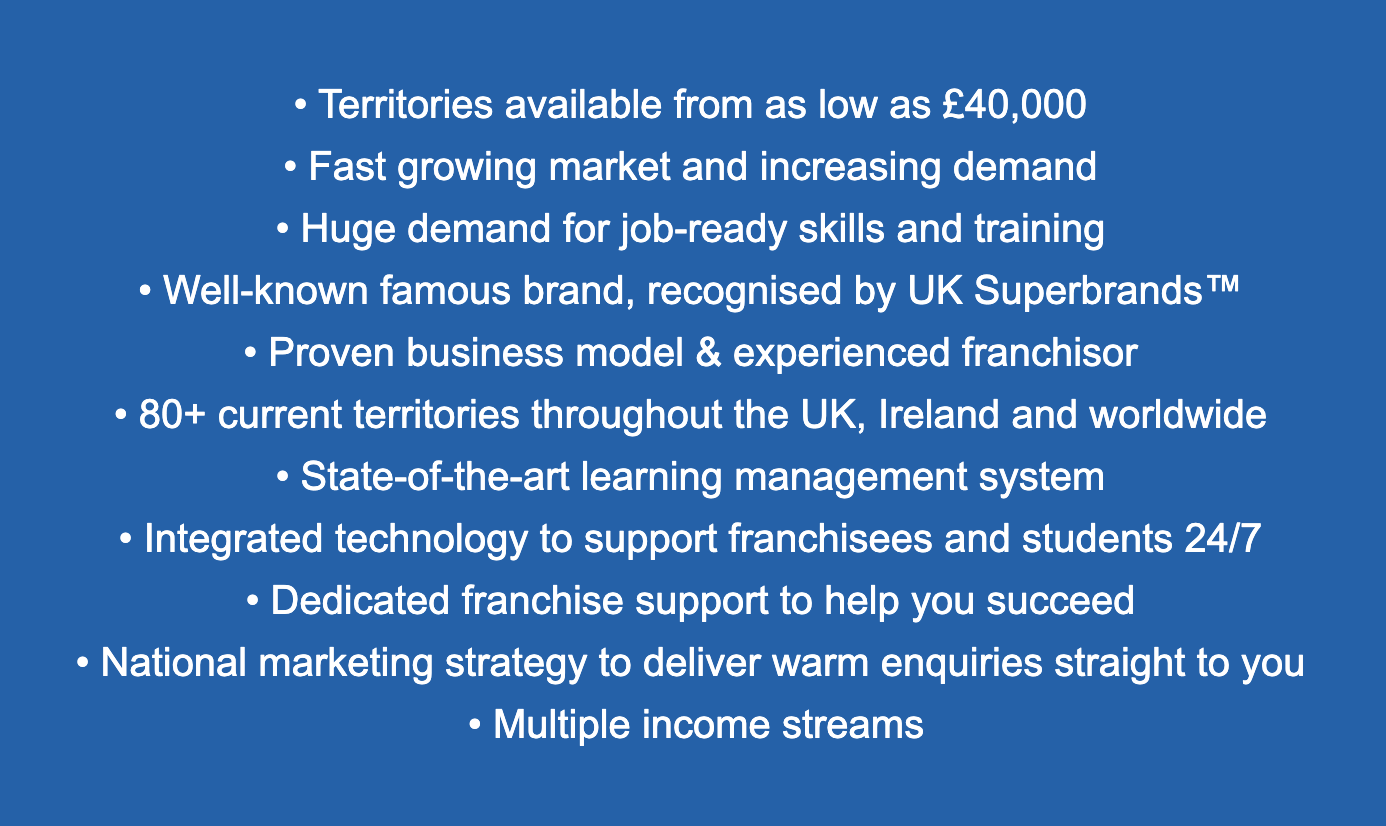 At Pitman Training we are on a mission to help people gain the skills to get the jobs they want. We will be opening more Pitman Training Centres in 2021 to make this possible.
If you are motivated to help change people's lives
and you want to join the mission, then get in touch TODAY!
With Pitman Training, it's not 1-2-3, its 5-6-7.
Low 5 Figure Investment, 6 Figure Income, 7 Figure Potential