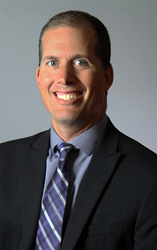 As an industry leader in business and sales coaching, The Growth Coach is constantly working to improve the lives of business leaders around the world. Now The Growth Coach is pleased to announce its revolutionary new program series designed to make dramatic differences in the lives of business leaders - the Foundational Series, the Fundamental Series and the Fast-Forward Series.
The Growth Coach is the largest provider of affordable group coaching workshops in the nation, but coaches also offer group and one-on-one coaching for sales professionals, managers, management teams, self-employed professionals and more through a wide variety of programs. With this new program expansion, clients will be able to more clearly pick a series for improvement based on their individual needs.
"We've used our experience with thousands of clients across 15 years of franchising to extend our services into these three new Series of services. The Growth Coach is at the cutting edge of what business owners and company leaders today need to build successful businesses and more balanced lives – whether they are new entrepreneurs or they are thinking about their exit strategy – and we are thrilled that the Foundational Series, Fundamental Series and Fast-Forward Series will help our coaches meet their wide variety of needs," Growth Coach President Ray Fabik said.
Here's a little about each new series, which include some existing programs as well as some new and expanded services:
Foundational Series
The Growth Coach was founded on the principal of driving success and balancing lives. This series includes some of The Growth Coach's most popular programs, including Strategic Business Owner, Strategic Manager and Sales Mastery. These programs are designed to help business owners and industry professionals embrace the Strategic Mindset Process to drive success and build more balanced lives by preparing business owners, managers and sales teams to think strategically in everything they do: selling, marketing, leadership, people management, sales habits and behaviors.
Fundamental Series
The Fundamental Series focuses on key opportunity areas within the organization to achieve maximum performance, development and results. The journey starts with self-discovery and continues through implementation to achieve business goals. Each module within this series includes four stages: a refresh of business knowledge, a strategic planning session, implementation and accountability. The programs in this series include Performance Management, Team Building and Team work and Building High Performance Teams.
Fast-Forward Series
The Fast-Forward Series focuses on taking clients to the next level, achieving both their professional and personal goals. In this series, coaches are focused on helping clients with continuous improvement and business development by addressing specific topics to move their company forward. This series includes Strategic Mastery, Closing the Generation Gap, Emotional Intelligence, Value Path Plus, DISC, Strategic Business Planning and Leadership & Influences, some of which are in the final stages of development.
"The Growth Coach got stronger the day we rolled out these new series – they are specifically designed to help each and every Growth Coach client reach their business and personal goals while helping our coaches have new and more relevant ways to continue to work with their clients long into the future. Whether a client is starting new with our Foundational Series and our Strategic Mindset Process or they are ready to talk about 5-year goals or their exit strategy, these new programs will help us provide the best services and guidance possible," Fabik said. "It's all about helping each client reach the goal of Better Business, Better Results, Better Life."
The Growth Coach, founded in Cincinnati, Ohio, sold its first franchise in 2003, but its leaders have a successful 20-year track record of helping business leaders find success and balance. Today the business and sales coaching franchise is in more than 100 markets worldwide. The Growth Coach was included in Bond's "Top 100 Franchises" and recognized in Entrepreneur Magazine's "Franchise 500" and "Best of the Best," in USA Today and has been featured on FOX, CBS and NBC.
To find a Growth Coach, call 1-855-300-2622 or visit http://thegrowthcoach.com/. If you're interested in The Growth Coach franchise opportunities, call (866) 407-8390 or visit https://growthcoachfranchise.com/.
ABOUT THE GROWTH COACH
The Growth Coach was founded in Cincinnati in 2003 and is the only pure business and sales coaching franchise aimed at driving success while balancing the lives of business owners, managers, sales people, self-employed professionals and executives across a wide spectrum of businesses and industries. The Growth Coach specializes in group workshops and individual coaching with the goal of helping clients gain greater focus and leverage to work less, earn more and enjoy more fulfilling lives. The Growth Coach is active in more than 100 markets in the United States and abroad and is always looking to expand domestically and internationally. For more information visit http://www.TheGrowthCoach.com.