We saw the untended void with fine men's hair salons and in just ten years, we've expanded into one of the fastest growing franchisees in the nation.
Here's how:
A truly differentiated, proven and trusted business model. Our customer experience is unlike any other.
Most men settle for "value" haircuts or are forced to go to women's salons. At 18|8 we provide premium hair and grooming services that can't be found anywhere else. We are trusted, experienced and authentic.
18|8 Fine Men's Salons are designed for discerning, successful men who want to look their best, feel their best, so they perform their best. They want exceptionally skilled stylists at locations near where they live or work. And they want privacy as well as a spectrum of true solutions for all their haircare and grooming needs.
The expansive salon industry is huge. Over 50 million in annual revenue and continues to grow at a rapid rate. Our unique market segment is untapped and ready for you to leverage to grow your personal income, lifestyle and long term wealth and equity.
Our 18|8 team has a combined century of experience of creating a proven path of success.
World class Stylist education and career paths create high client retention and reduces stylist turnover making 18|8 the most lucrative opportunity for stylist today.
Because our corporate stores are in the best locations, and we attract successful men, we attract the best quality, most experienced stylists
As you can see, 18|8 doesn't just lead the men's fine hair salon category. We own it. And we invite you to do the same.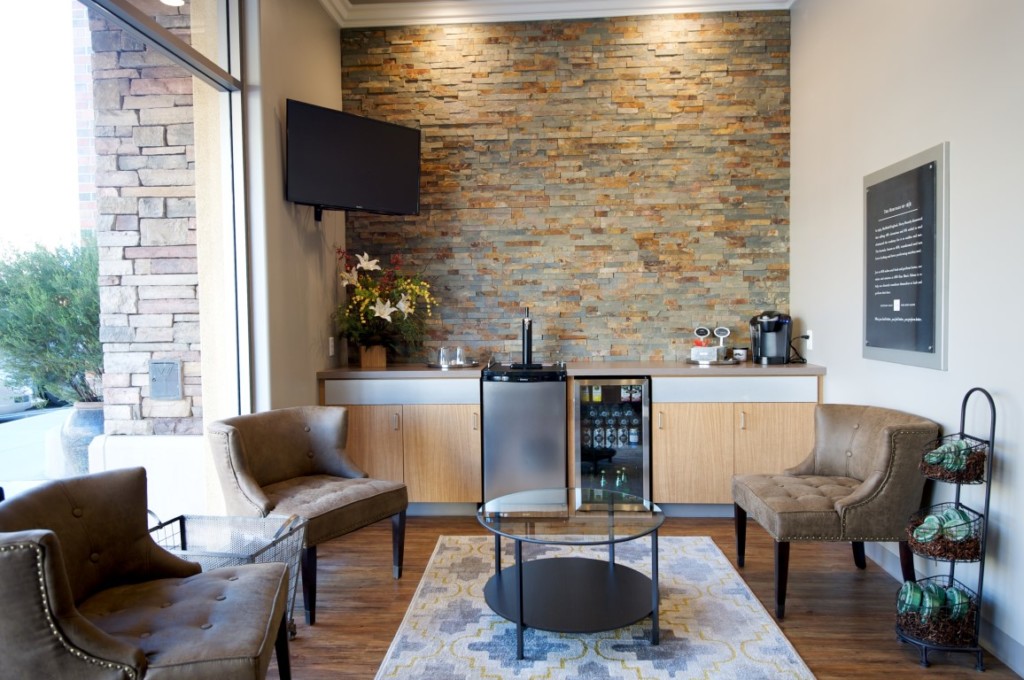 18|8 FRANCHISE FREQUENTLY ASKED QUESTIONS
Q: What Financial Qualifications are Required?
A: You must have at a minimum $100,000 liquid net worth, and $300,000 net worth, including retirement funds. Regional and Area Developers will require a higher net worth.
Q: Do I need experience in the haircare industry?
A: Business experience with an affinity to hospitality and managing small teams are the essential skills we look for.
Q: Can I maintain my current employment and still operate an 18|8 Fine Men's Salon?
A: Yes, absolutely. What we help you with is to find and train a quality behind-the-chair manager. With this key person in place, then the rest of the team can be hired and managed. Many franchisees also bring in family members to work for the franchise and help manage operations.
Q: Do you assist in finding locations to lease?
A: We have a first rate real estate team with long term relationships with the top landlords and brokers in the country. We'll help you locate, analyze prospective sites, and provide templates for lease negotiations. Many of the top landlords have already contacted us about locating in their centers. Because we are a premium men's concept, we can move into centers where there are existing women's salons.
Q: Is financing available?
A: We'll assist you with financing solutions: Investing through 401K and retirement plans, SBA lenders, lease financing and landlord contributions.
Q: What about construction and project management?
A: We have on our team one of the best project managers who can assist you with everything from site evaluation, through design, general/subcontractors, and landlord interface. We can provide the design template so you can bid with your local contractors, or you can hire and work with pre-approved third party teams.
Q: What about help with marketing and my grand opening event?
A: Marketing is our strength – our CEO has a thirty year background in marketing. We have great programs and materials already designed that will help get you customers and build a buzz around the brand.
Q: What about staffing and training?
A: We have recruiting programs for securing your behind-the-chair manager and your front desk manager. Through our Company owned stores, we have filtered through the techniques that work quickly and affordably. Once we have identified your key people, hired and helped train them, then we work with your new team to find and hire a team of stylists, barbers, and front desk talent. Our team of educators and trainers have worked at Vidal Sassoon, Carlton International, and American Crew. They are the best in the industry.
Q: What ongoing marketing support do you provide?
A: All franchisees contribute to a marketing fund for regional and national advertising programs to generate awareness, trial, and improve retention.
Q: What are your core values?
A: Our name, 18|8 comes from the original formula for stainless steel. Simple elements of 18% chromium and 8% nickel combined with ordinary steel produced a phenomenal product that looks and performs better than steel. From the original formula for stainless steel come all our stylist tools. But we also look at the 18|8 formula as a metaphor for what we bring our clients. We help them to look better, to feel better, so they perform better. When we meet, we'll share with you other values, such as our "inverted pyramid", and how to create a climate based on hospitality – much more than service.
Q: Why buy a franchise and start my own business?
A: We have spent almost a decade perfecting our business model and investing hundreds of thousands of dollars to get it right – from knowing how to choose the right locations, the interaction of the front desk with the stylists, the perfect store design that can be built out affordably, to proving the concept with top landlords, to crafting and positioning a brand that stands for a premium men's experience. All of this has been tested and ready for you to execute and reap the rewards of our hard work and dedication. If you follow the formula, there is every reason for you to be very successful.