Thriving Home Care Industry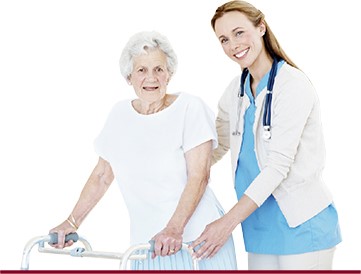 The home care industry is still in its early stages of growth and holds a wealth of opportunity for those interested in a vital-compelling business model.
• 10,000 Baby Boomers are Turning 65 Every Day Through 2030
• The Average Life Expectancy Of The Senior Population Is 84
• In 2010, The Senior Care Market Was a $16 Billion Business
In-home care services can be provided to people of any age, yet the vast majority of the clients served are America's seniors. At 49 million, those over the age of 65 currently represent 20% of the US population. As the baby boomers (born in the US between 1946 and 1964) continue to age, their numbers will increase the senior market to represent one-quarter of the US population.
---
Rewards of Owning your ABS Franchise
Additional revenue streams. Seniors and their family members utilize many different options to find care. Our model includes:

• Traditional Home Care

• Assisted Living and Board and Care Placement

• The option to own ABS Senior Care, a complete internet caregiver referral company

Why choose A Better Solution? Lia Smith-Pratt is a working owner, who knows firsthand the potential challenges of home care and has created solutions for your success. Lia began her career as a caregiver and has been in the business for over 25 years. "I am excited everyday to make our care better, to keep our seniors healthy and independent as possible, and to infuse the government with knowledge that these people are not forgotten." Out of her deep commitment to seniors, she established A Better Solution in Home Care, Inc. and has grown it into a multi-million dollar operation. Our franchise opportunity provides these advantages and more:
---
High-Demand Franchise Opportunity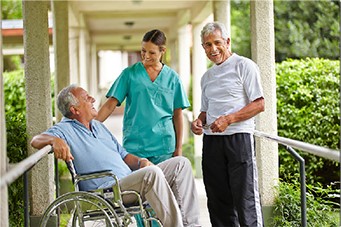 Nearly a quarter of all American adults currently provide some kind of daily assistance to a family member. A Better Solution In Home Care enables seniors to live independently while bringing peace of mind to their families. Our caregivers serve those who don't want to be placed in an institutional setting, or need a little more assistance in a facility or senior community, also those who prefer to convalesce and get assistance in the comfort of their own home, in order to maintain safety and independence.
---
Training and Support
A Better Solution not only gives you the model developed from successful home care ownership, we provide professional training and development for continued growth.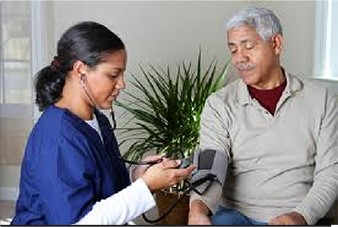 Direct coaching by successful owner/operators:
Learn daily operations such as payroll, staffing, client care, marketing, and more from those who have already succeeded. Coaching sessions are held weekly for your first 6 months, then monthly up to 24 months.
A 4-3-2-1-Approach
Site coaching is provided 4 days during the opening month, 3 days the second month, 2 days the third month, and one day every quarter. Quality assurance audits and continuing education are provided at each visit.
BONUS!!
We reward success. You'll qualify for a $5000 rebate when you reach the ABS Target goal incentive. use it towards royalties, marketing collateral, or just put it in your pocket!
---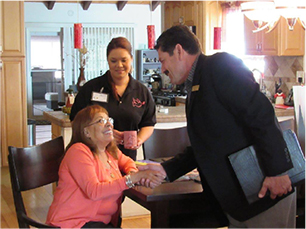 Do You Have What it Takes
Our franchisees come from all walks of life, experience, education and vocational backgrounds. Successful ABS franchise owners possess a distinct set of qualities and key skills, which include the following:
• Committed to owning and operating your own business.
• Desiring to help others improve their quality of life.
• Communication and relationship-building skills.
• Ability to impact your community, and provide jobs.
• The financial capacity for investment.
---
Next Steps
Submit a Request for Information. One of our franchise development specialists will contact you to verify your qualifications and schedule a meeting for you to speak with our Chief Development Advisor, who has 30-plus years of franchise experience.
Get Started Today!