Introducing ARCpoint, a low cost of entry, home office franchise program for the medical industry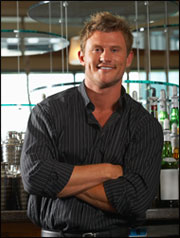 ARCpoint is a full service third party provider and testing facility, with affordable Drug, Alcohol, DNA, Steroid, Background Screening and Corporate Wellness Programs. In addition to being nationally recognized and accredited by the Drug and Alcohol Testing Industry Association, ARCpoint is the nation's largest drug testing franchise, with an affiliate collection network of over 1,000 locations nationwide.
As we continue to expand, we're seeking franchise partners who possess a strong entrepreneurial spirit, that share our vision for achieving nationwide brand dominance in a proven system. Previous medical industry experience is not required to become an ARCpoint franchise owner.
Companies are now utilizing third party providers to come on site for random drug testing and corporate wellness screens. This franchise opportunity offers our franchise partners the ability to build their client base from their home office and develop into a full service testing facility within 12 months.
Benefits from owning a turnkey in-demand business that features high margins and low overhead:
For less than $50,000 you can be part of a home based lucrative medical testing industry where minimal inventory is required

Large volume drug kit purchases with a national distribution network providing extremely low costs

Protected territories with the opportunity to grow into a full service testing facility

Established national accounts and national lab collection network

Proprietary drug testing software

Internal intranet communications portal

A customizable local internet site with built-in marketing tools including links to blogs and social networking sites that drives business

Site selection and build out design

A full support staff with comprehensive training and certification

Sales coaching and lead generation

ARCpoint has been named, "one of the world's 55 fastest growing new franchises," by Franchise Times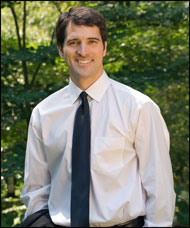 The multi-billion dollar drug testing and clinical testing industries continue to experience strong growth; encompassing all areas of business, government, judicial agencies, school systems, large and small businesses. However, the industry remains very fragmented with no well-known national brand dominating the market. That's where you and ARCpoint have the advantage. ARCpoint has developed a comprehensive business system and testing programs that you can leverage. As an ARCpoint franchise owner you'll offer a vast customer base a wide-range of much-needed services, including:
On-site and off-site urine, hair, saliva, sweat, fingernail, and alcohol testing

DNA / paternity testing

Clinical Screening & Corporate Wellness Programs

Infidelity testing

Background screening

Instant and lab-based environmental testing

Steroid testing

Passive exposure testing

Federally mandated and non-mandated testing
Join us and own an in-demand business in the flourishing medical industry.