ATAX
Accurate, Reliable & Convenient Tax & Business Services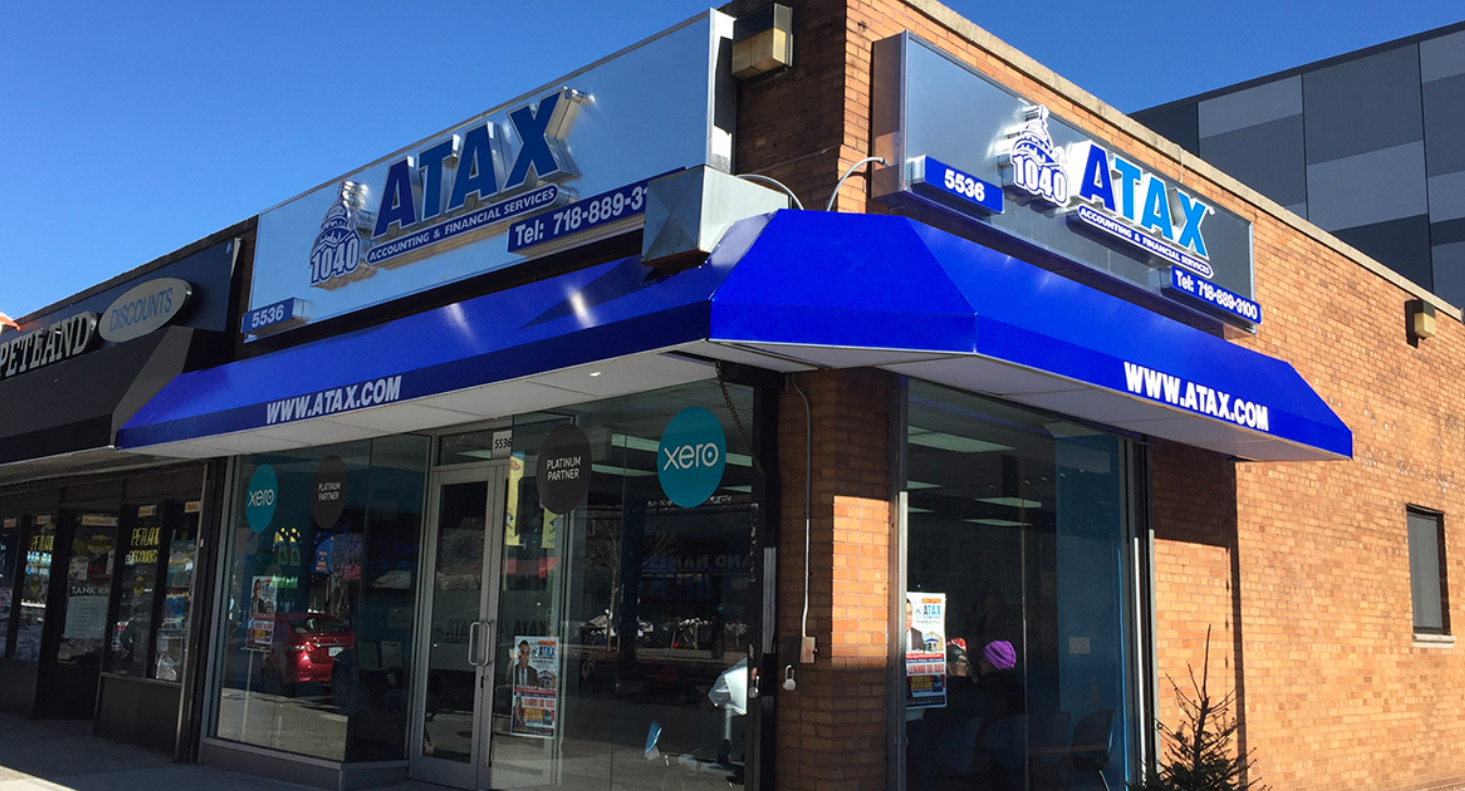 About Us
In the last decade, U.S. Latinos launched 86% of all new businesses in the U.S. ATAX is a leading provider of financial services for both individuals and businesses.
Founded in 1986, the mission was to offer tax preparation services to the Washington Heights, NY community. After starting with $200, 2 computers and a fax machine the company became one of the largest tax preparation providers in New York.
In 2007, ATAX Franchise Inc. was launched and began expanding along the East Coast of the US. We are proud of the fact that we are 100% Latino-owned, and that we serve clients in both English and Spanish.
"We see the need in our communities for high-quality services. We do not want to build 'another tax chain,' rather we see an opportunity to create a place where our customers can get access to a number of services by trusted advisors and in the language they feel comfortable speaking." - ATAX Founder
We offer many services to help with your personal and business finances:
Personal Taxes
Business Taxes
Bookkeeping
Payroll
Incorporation Services - Business structure creation, including C-Corp, S-Corp, LLC, Professional Corporation, and Not-for-Profit
Whether clients need help untangling personal finances or are simply overwhelmed in managing their business' accounting needs, we are able to help.
Backed By Loyalty Brands
With 40 years' experience in tax preparation, Loyalty Brands is here to help with a tax and financial services franchise opportunity to meet the unique needs of nearly 40 million bilingual residents in the U.S., who will also be able to enjoy a single point of contact for other official Loyalty services such as driver's license assistance, notary services, immigration help, and insurance analysis.
Headquartered in Virginia Beach, Virginia, Loyalty Brands is an umbrella franchise company founded in 2018 by serial entrepreneur John Hewitt. The Loyalty Brands consist of business brokerage, small business accounting, tax preparation and added services (focusing on the Hispanic market) and networking and bartering. The company maintains a community first outlook, meaning that involvement in local communities and giving back is a core value. The multi-brand concept involves businesses that are synergistic and compatible, so potential franchisees can possibly own one or more of the brands for additional customer acquisition and co-marketing opportunities.
Why Franchise ATAX?
WORLD-CLASS TRAINING & SUPPORT - Get access to on-going training, support, weekly webinars and one-to-one coaching.
A BUSINESS MODEL THAT WORKS - Our franchise opportunity is based on a successful business model, with a wide range of services and a year-round revenue streams.
HIGH-PROFITS, LOW INITIAL INVESTMENT - Everyone should be able to start their own profitable business, and achieve The American Dream, so we've kept our franchise opportunity affordable.
Franchise Opportunity Support and Education
The ATAX franchise opportunity is more than just a job – it's a chance to help people with financial issues across the board, from tax preparation to immigration issues and small business accounting.
This task requires ongoing learning and training to keep our franchisees continually growing and learning, as well as making sure they're up to date with the most current tax codes and forms. ATAX sets its franchisees up for excellence – nothing makes us happier than seeing our franchise partners build thriving businesses and accomplish their goals.
You don't need to be a tax professional or CPA to join the ATAX franchise system. We understand the complexities of the tax world and we take it upon ourselves to ensure that you're totally prepared and educated on everything from personal taxes and payroll services to how to use our software.
ATAX training and education includes five days of ATAX management training, six weeks of training at ATAX Tax School, ongoing training and workshops throughout the year, weekly conference and training calls and two annual conferences.
Additionally, we provide 24/7 total team support on everything from operations to technology and software, including on-site consultation. With ATAX, we're with you every step of the way.