The Advanced Degree Carpet Cleaning Franchise Opportunity
We are different. With our proven, highly differentiated business model, commitment to delivering superior services and dedication to our franchisees' growth, there is practically no limit to the potential of your business. We've posted strong, consistent year over year growth while competing against major brands and independent providers alike, and we'll prepare you for success as well.
Why should you choose the Advanced Degree franchise opportunity?
The Advanced Degree Carpet Cleaning franchise opportunity offers a highly differentiated elite service capable of commanding premium pricing, a scalable, quality-focused business with an affordable initial investment and the ability to begin operations from your own home. You'll be able to take advantage of established relationships with suppliers and will benefit from a supportive and collaborative culture.
We've built a great business, and we're committed to building a great family of successful franchisees. To do this, we're focused on delivering the best support infrastructure available. This includes:
Intensive introductory training (the Advanced Degree Carpet Cleaning MBA) that includes follow up onsite support from a home office senior technician
An extensive video and documentation library, along with business hour phone support
Use of our proprietary, end-to-end customer relationship management system
Instruction, assistance and materials for implementing our proven marketing strategy
Finally, the carpet cleaning market segment is growing, and is estimated at around $5 billion today. Customers are frustrated by the many rush in / rush out or gimmicky services they see and are looking for a high-end solution. The Advanced Degree Carpet Cleaning opportunity delivers super-premium services along multiple product areas, including:
Carpet cleaning
Tile and grout cleaning (ceramic, natural stone and linoleum)
Upholstery cleaning
Emergency water extraction
Wood floor deep cleaning (available once a franchisee has mastered the core services)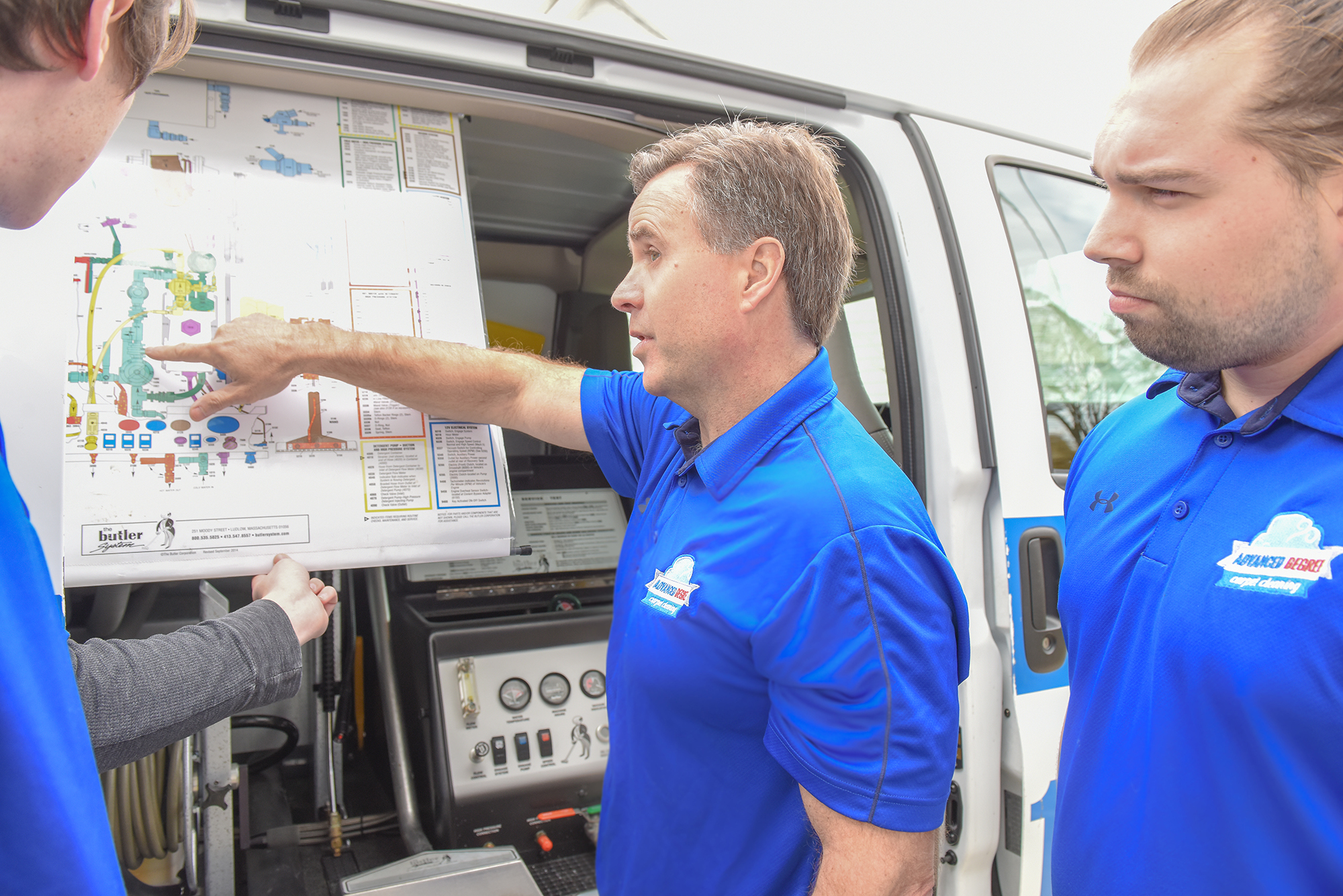 Who are we looking for?
It takes great people to build a great business! We're looking for smart, motivated perfectionists who want to grow their own business while becoming an important part of a team committed to building the most respected brand in the carpet, tile and upholstery cleaning industry. Are you passionate about delivering exceptional customer service? Would it energize you to improve the lives of your customers by changing how they feel about their home or business? If so, you may be a great fit for this opportunity.