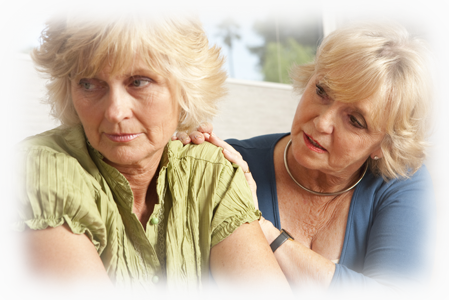 Age in Place Home Care was founded in 2012. Since then, the privately owned, full-service provider of non-medical home care has enhanced countless lives. The company is committed to assisting seniors and the physically disabled who prefer to stay at home where their quality of life is enhanced without the stress and hardships of interrupted routines and changes in daily habits. There is a growing demand for the services offered by Age in Place Home Care. Because of this, Age in Place Home Care is expanding through the implementation of a franchising model –that you can be a part of! Age in Place Home Care is dedicated to being the premier full service provider in the booming in-home care industry. As a franchisee of Age in Place Home Care, you will have direct communication with experienced franchise partners and extremely beneficial coaching from Age in Place Home Care management and support staff.

As a franchise owner of your own Age in Place Home Care business, you will receive support in countless areas, insider information from the founders, up-front honesty about costs and investments, and exclusive territory rights.

At Age in Place Home Care, we are about providing care to our clients, our employees, and our franchisees.
8 Factors that Make Us Different
• Privately Owned and Growth Oriented

• Work Directly with the Founders

• Client Engagement Program

• Dementia/Alzheimer Stimulation Program

• Quick Start Lead Referral System

• Fast Start Back Office Support

• Large and Exclusive Territories

• Quick & Responsive Call Center
Age in Place Home Care offers training programs & on-going support for all of our franchisees to help streamline their business before and after launch. The support available ranges from marketing, accounting and even operational.
Even though our franchisees are ambitiously reaching out to their local community and networking with organizations, we still coordinate development of advertising materials and strategies for the benefit of all franchise members. At Age in Place Home Care we supply franchisees with consumer marketing plans and materials for use at local or regional levels.
Purchasing
The Franchisor or its affiliate will negotiate quantity discounts on behalf of all of its members, passing some or all of these savings on to the franchisees.
Accounting/Audit
Reporting directly to administration, this department is responsible for the financial and legal oversight of franchisees.
Our training programs are thorough and will give you all the tools necessary for running a successful franchise.
"When you join the Age in Place Home Care team, you will get support in many areas of ownership.
We won't leave you to do it all by yourself!"