Why Garage Doors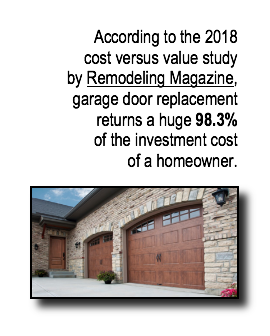 More than 82 million American homes have a garage. At least 75% use the garage as the primary entrance to their house. Garages are not just for cars anymore. They transform into game rooms, fitness areas and man caves. With advances in technology now you can have a Smart garage. Choosing an Aladdin Doors® Franchise is a smart move that puts you in front of an audience with a perpetual need for professional garage door sales and service. Let's talk more.
The Market, The Trends
The garage door has become a hot new design statement for those who want the latest in character, sophistication and beauty. Curb appeal is more important than ever before. New garage doors are stronger, better insulated, require less maintenance and have better safety and security features. Add an internet savvy garage door opener and combine it with a video cam and you've got the best garage door system in town! It's all from Aladdin Doors® and it's what people want.
| | |
| --- | --- |
| | In 2004, we opened Action Doors®, Inc. In 2013, we changed our name to Aladdin Doors® and formed Aladdin Doors® Franchising, Inc. We awarded our first Franchise in January 2014 and have continued to grow across the country and into Canada. We're a full-service garage door company providing professional sales, service, repairs and maintenance on garage doors and garage door openers. It breaks down to 40% garage door sales and replacements, and 60% repairs and service, representing a constant flow of revenue. |
Recession Proof, Low Inventory, High Profit Potential
As home improvement continues to rise, consumers are investing in remodeling their homes rather than buying new ones, focusing on garage door repair and replacement now more than ever. Add the commercial market and you've got garage door systems for apartment buildings, condominiums, car dealerships, auto service centers, warehouses, fire stations, etc. that need service and upgrading, too. With multiple income channels, the possibilities are endless.
Our business model supports unsurpassed customer loyalty that has a low investment, high profit potential and a vital, year-round market. Start an Aladdin Doors® Franchise as a home-based business, just as we did. Add employees as you grow and expand into a light industrial space for display and storage possibilities.
"An Aladdin Doors® Franchise was a great way to start my new career. It provides a great opportunity to work in a concentrated area and build a more personal customer base. With the right system in place, franchising was fun, easy and financially rewarding."
Aladdin Doors® Illinois Franchise Owner

"I wanted to be in the service industry where high margins were attainable but where the cost of entry was manageable. Aladdin Doors® is driven and passionate about what they do, and they genuinely care about the Franchisees and their success."
Aladdin Doors® Texas Franchise Owner
Support as Dependable as our Garage Doors
At Aladdin Doors® "our garage doors open like magic" and we're opening our doors to a great future as an Aladdin Doors® Franchise owner. We have created a business model with unsurpassed customer loyalty that has a low investment, high profit potential and a vital, year-round market. We'll give you everything you need for a fast start and the right tools to expand your business.
In-Depth Technical and Administrative Training at our headquarters and at your Franchise location, complete with a comprehensive "how to" Operations Manual.
High-Tech Web-Based Business Management Software Programs and on-site point-of-sale systems using smartphones and tablets.
Marketing and Advertising Strategies, including individual website design and placement, product and marketing materials and action plans to grow the Aladdin Doors® brand in your local territory.
Corporate Website Presence, including blogs, social media assistance and local web page promotion.
Franchise Buying Power for garage doors, parts, and accessories from top manufacturers and suppliers. We provide a four-year warranty on most parts, and an aggressive lifetime warranty on others. Labor is guaranteed for one year from date of service.
Our Guarantee Advantage. To help secure and retain a strong customer base, we guarantee same day service when customers call by 2 pm, or the service call is free. When repairs require immediate attention and the schedule won't allow, we avoid losing business to our competitors by paying the service call fee for next day repairs.
Ongoing Support. Operate your Aladdin Doors® Franchise for yourself but never by yourself. We promise to be with you every step of the way through constant communication and regularly scheduled Franchise meetings, as well as one-on-one support.


---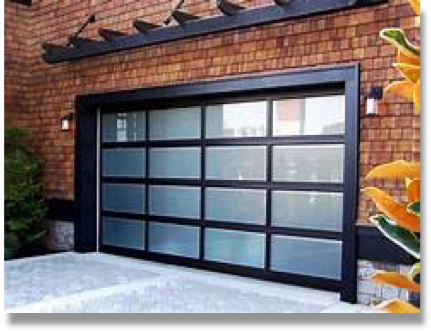 Our vision is to become an industry leader in quick, high-quality, and comprehensive garage door services. In just the last two years, we have outgrown our competitors 5 to 1. Our A+ rating from the Better Business Bureau and staggering five-star reviews is evidence that we've done just that.
We're not just interested in selling and installing a garage door and walking away. We're committed to maintaining and servicing every door throughout its lifetime and ultimately make a customer for life. Let Aladdin Doors® grant your wish for a new and exciting career direction.

---
Act now and be in business within three months.
At Aladdin Doors® you can be your own genie; no magic lamp required.
We welcome the opportunity to talk with you soon.
---
EXTRA! EXTRA! READ ALL ABOUT US!
"I highly recommend this company. Extremely polite, professional and great service. They delivered everything they promised when they promised. Mike and Tim were excellent to work with, quick, clean, and really, I can't say enough. We've had a lot of work done on our house, met a lot of contractors, and they were by far the best. The product is excellent, it's everything we wanted and more."
Sheri D., North Carolina
"I've had Mark out to the house twice now to fix my garage door and both times I've been more than pleased with his professionalism, punctuality, knowledge, and genuine desire to make sure his customer is taken care of. If I have any issues in the future Mark will be the only guy I want deal with, he's the best!"
Doug H., Illinois
"This was the best experience I have ever received from a company on Home Advisor. I highly recommend Aladdin Doors and will be using them exclusively for all my garage door maintenance and repairs. I've also shared the story with all my neighbors. Ask for Moises, he's professional, super educated and expressed a level of integrity and trust I haven't experienced in a long time."
Shalave W., Los Angeles