Share the Bliss!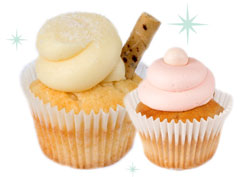 Sick of working for 'The Man' and ready to move to a place where smiles are a dime a dozen? These are just two reasons why owning your own Bliss Cupcake Café might be the leap of faith you have been waiting to take.
Bliss is the anti-DMV. People are excited as they stop by their favorite Bliss to drool over the cupcakes we make from scratch daily. They come to celebrate birthdays, to make an impression with clients, as part of date night or because it is Wednesday (or whatever day has their favorite flavor). You get the idea. Bliss is the place to be!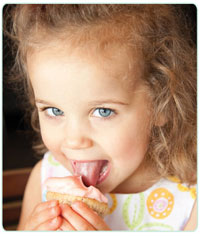 We value the customer experience greatly. At Bliss we deliver delectable treats with service as sweet as the cupcakes we bake. Any time a customer walks in any Bliss they can expect both. Our cupcake shops use well over 50 time-tested recipes. Each morning we start long before the rooster crows making fresh cupcakes. Our daily menu includes Red Velvet and Chocolate Milkshake and a total of nine to twelve flavors each day. We also make two flavors of gluten-free cupcakes daily.
We are looking for franchisees who love a Red Velvet or gluten-free Peanut Butter Brownie as much as we do. We want folks who want to share Bliss with their community all the while creating their own story.
Expect oustanding training and support
You and up to three of your bakers will spend two weeks learning the ins and outs of the business including time in a Bliss Cupcake Café kitchen learning how to bake our cupcakes from scratch. The initial training will take place in Northwest Arkansas. We will also send a minimum of one baker and one counter employee to assist you with opening week.
We will be with you every step of the way before and after you open your shop, so much so that we hope you don't get sick of our phone calls, texts, emails and on-site visits as we do our darnedest to set you up for success with your own Bliss Cupcake Café.

Create your own Bliss. Contact us today to learn more.