Overview
Buffalo's Southwest Cafe offers an appealing, value priced southwestern style menu, family friendly dining in a fun and unique casual atmosphere. Our value-priced menus feature many southwest style appetizers and entrees including our world famous Buffalo-style chicken wings, homemade dressings, chili, salads, fajitas, steaks, and desserts. We also provide to-go and catering services. We ensure our franchisees with all the resources they need to run a successful restaurant.
Products & Services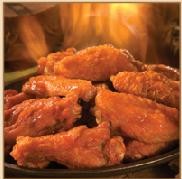 In 1985, at a time when there weren't very many themed restaurants aroumd, two friends-David Hyde and Ralph Perrella-got together and decided to create a new restaurant concept that had originality, character and warmth. Choosing a western theme, they opened one of the first restaurants in Atlanta to specialize in the now world famous Buffalo Wings. They called it "Buffalos Cafe." Perrella, a Georgia Tech graduate and professional architect with an extensive background in construction, designed and build the first restaurant.

The concept was an immediate hit with the locals and after opening four restaurants in just four years, it was apparent that franchising was the next logical step. Perrella and Hyde began franchising in 1991 under the name Buffalos Franchise Concepts Inc. In May 2001, the concept's name was changed to Buffalo's Southwest Cafe. This change occurred after many focus group studies helped determine adding the word "southwest" to the name would help identify the concept's newest strength, which is now not only world-famous Buffalo style chicken wings, but a menu filled with tasty southwest-flavor inspired favorites. The company was recently sold to two of the company's franchise business partners, Drew Alexander and Shelli Lang. BFCI co-founder and former president Ralph Perrella will remain as a consultant to the company. Alexander is BFCI's president and CEO and Lang is vice president, secretary, and treasurer.
Training & Support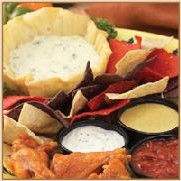 New Franchise Business Partners receive a two-day Owner Orientation as they begin the required "Critical Path" to opening. General Managers and Managers receive five weeks of classroom and hands-on training at one of our corporate restaurants. Additionally, we offer a two day Bookkeeper training program. The extensive curriculum overseen by our Director of Training embraces the full spectrum of casual dining restaurant operations and administration, including food preparation, cost control, hiring, customer and employee relations, restaurant management.
Why Buffalo's Southwest Cafe?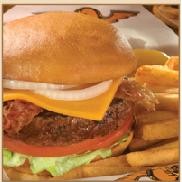 Franchise Business Partners can easily get the ear of senior corporate management and other Buffalo's Southwest Cafe owners. In fact, on an annual basis, the corporate staff ubutes Franchise Business Partners and dozens of vendors to attend a two to three day business conference at which new products, services and ideas are shared. We believe the relationships that develop from constant personal contact and involvement with our customers, owners, corporate team, and vendor partners are the key ingredients to heightened brand awareness and loyalty system strength and success!
Are You a Good Fit for Buffalo's Southwest Cafe?
Franchise Candidate Requirements

$300,000 Liquid Capital

Previous Industry Experience Preferred

Successful Business Background