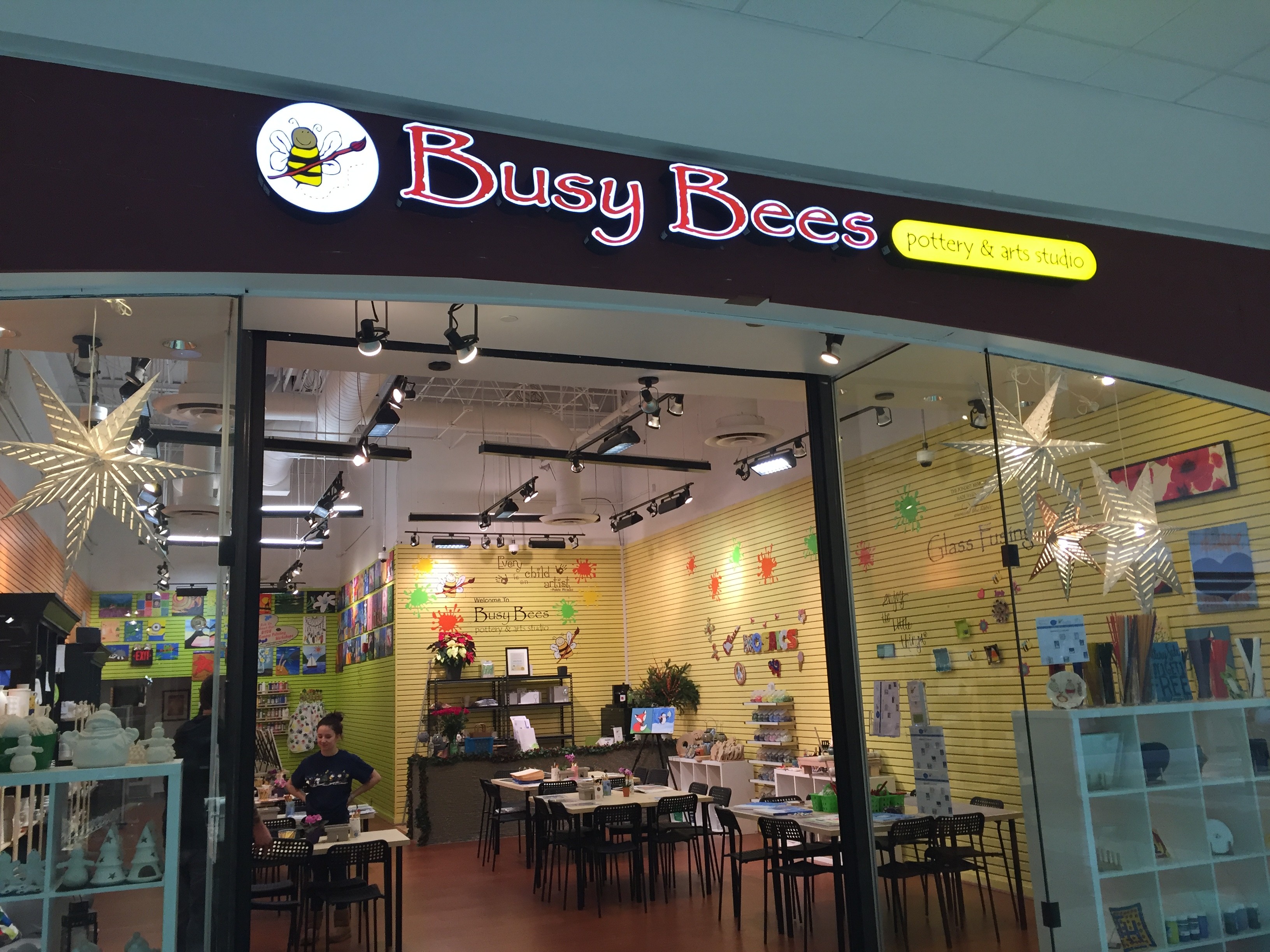 Busy Bees Pottery & Arts Studio is now offering Franchise opportunities. "Bee" your own boss and have fun in the process!
Each Busy Bees Pottery & Arts Studio offers art as entertainment that the whole family can enjoy! Customers enter a bright, relaxing environment, choose from one of our art medias (unfinished ceramics, mosaics, glass fusing, or clay hand building), and spend an hour or two creating their own masterpiece. Ceramic and glass pieces are left to be glazed and/or fired, then picked up at a later date.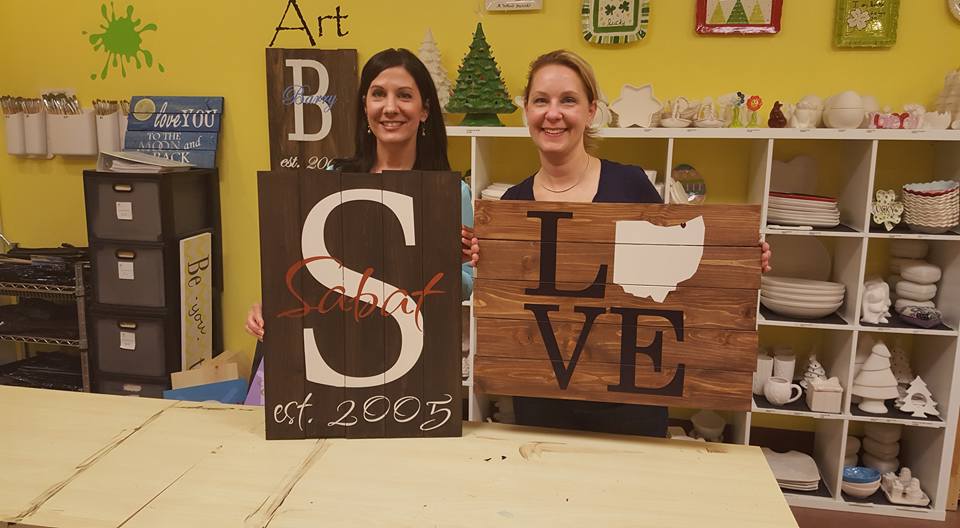 Based in Mentor, Ohio, Busy Bees Pottery & Arts Studio was founded in 2010. There are multiple locations currently under development on the East Coast. Busy Bees Pottery & Arts Studio's primary priority is providing the support our franchise owners need to be successful.
Busy Bees Pottery & Arts Studio's focus is on long-term market presence through multiple product offerings, relevant innovations, centralized marketing, and an operating system that are difficult and expensive for independent operators to achieve on their own.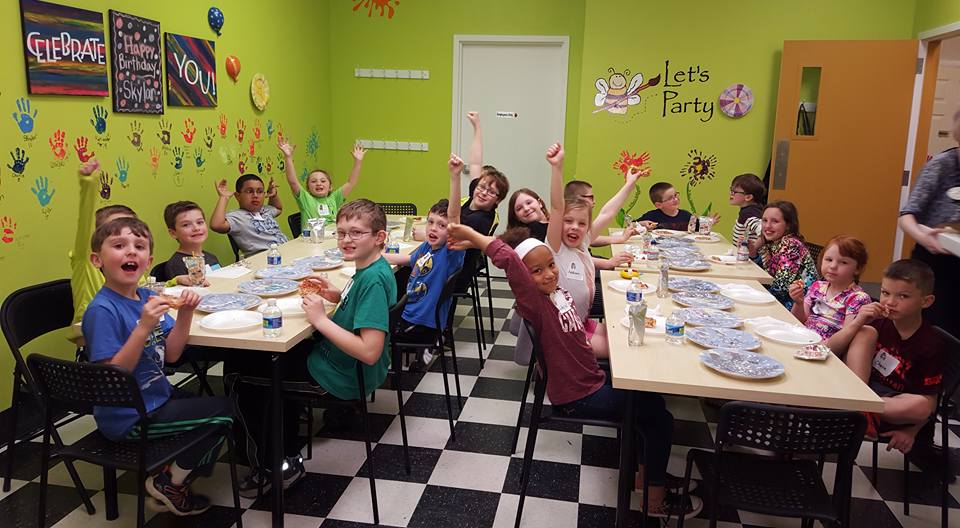 When you own a Busy Bees Pottery & Arts Studio you gain several important advantages over independent operators. As a franchise owner, you are part of an established system of operations from the moment you open your studio. You receive a full week of comprehensive training and have access to experts with years of experience in the contemporary and arts fields so that you don't have to rely on trial and error. You become part of a team of informed operators who share experience and expertise, have access to marketing ideas and materials, and become part of an organization that has strength in numbers.
Busy Bees Pottery & Arts Studio's unique concept offers the franchise owner a business that requires low start-up capital, is fun to operate, is difficult to compete against, and that makes a worthwhile contribution to the community.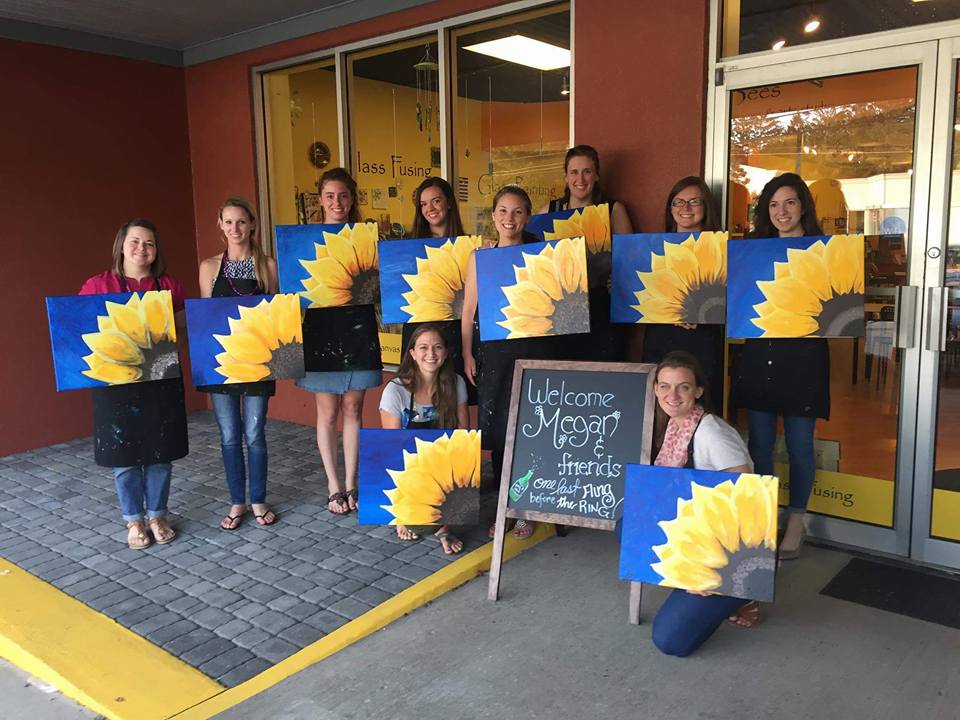 Busy Bees Pottery & Arts Studio is wholly dedicated to supporting its franchise owners.
Real Estate Analysis with demographics to help with territory selection.
Financing Referral for an SBA, conventional loan, or 401K borrowing options.
Construction Assistance, including plan submission, floor layout, bidding and ongoing support during construction period.
Comprehensive Hands-On Training for one week, both in-studio and in the classrooom.
Opening Assistance by a company representative on-site for up to a week when you open.
Operations Support with a computerized operating system and thoroughly detailed manuals.
Marketing Support with marketing materials and franchise resource center with ideas/instructions to support you.
Information Services with point-of-sale software, systems and internal control reports.
Ongoing Support by a company representative for all phases of your operation.
Research and Development to continually evaluate new products, techniques and services to build studio sales and help to keep costs down.
Annual and Regional Webinars for introduction of new procedures and processes, strategic planning and input from franchise owners.
Continuing Education through new instruction manuals, regional webinars, videos, and technical support.