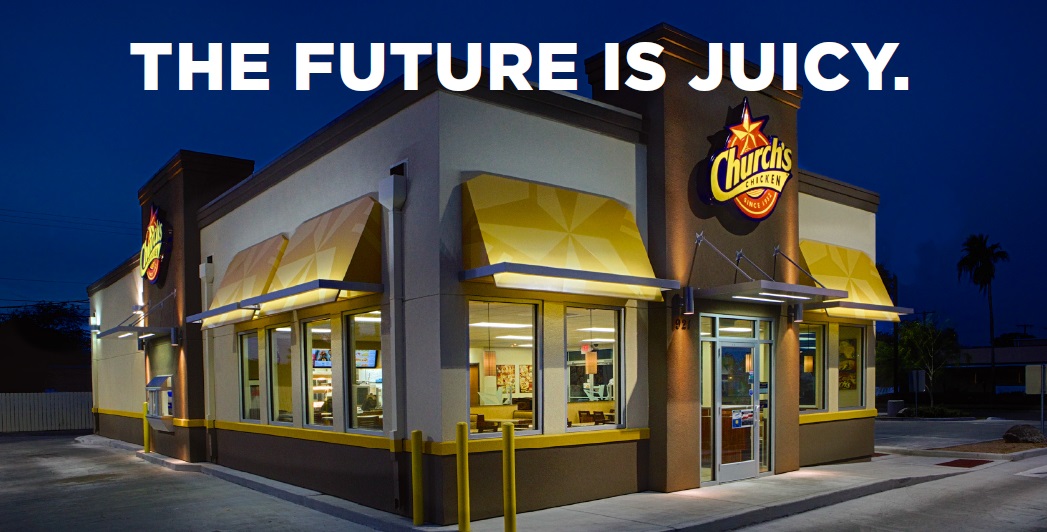 EXPANSION STRATEGY
We want you to be successful. It's as simple as that. At Church's Chicken®, we believe in giving our franchisee owners plenty of support to get up and running. That's why we offer flexible real estate and construction programs with exceptional development opportunities in markets all over the country, and help guide you all the way from site selection through construction. Isn't that the way it should be?


OPPORTUNITY
It's all here–great product, restaurant support, and best of all, brand momentum. Something amazing is happening at Church's Chicken® and we want you to be a part of it. With the launch of our new restaurant designs, Church's® is entering an exciting new chapter in our 62-year history. And now's a great time to join us. You'll belong to one of the largest chicken QSR concepts in the world whose brand recognition and unit economics mean the potential for profitable growth.
CHURCH'S CHICKEN®GROWTH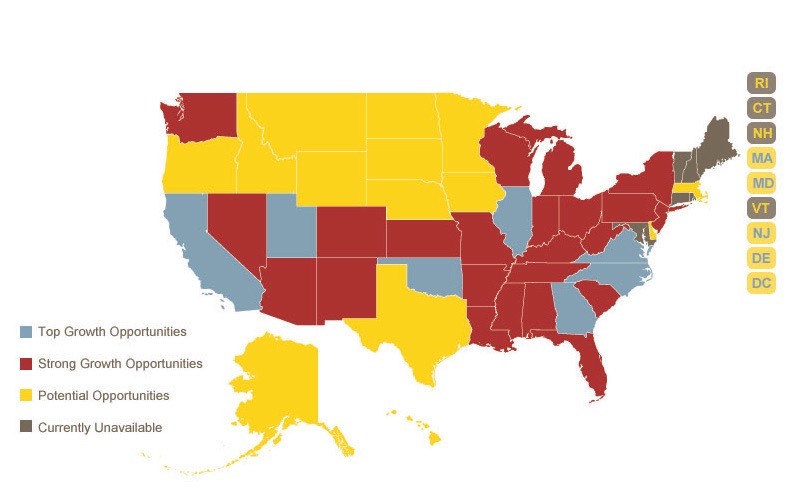 PREFERRED ATTRIBUTES
• High customer flow (vehicle or pedestrian) with strong retail, residential and/or office back-up
• Convenient access and unobstructed visibility
• Ability to install prototypical signage/identity package
• Minimum of 20,000 sq. ft. with 110' frontage
• Minimum of 25 parking spaces (or per code)
• Minimum of 20,000 VPD (vehicles)
• Finished – 9'0 Clear Height to Bottom of Structure: 11.4"
• 30 seats for 1850" sf., 60 for 2200 sf., exterior seating a plus
• Freestanding Buildings with Drive Thru
• 5 car stack from pick-up window to menu board


OPPORTUNITY
Founded in San Antonio, TX in 1952 by George W. Church, Church's Chicken® is one of the largest quick service restaurant chicken chains in the world. Church's® specializes in Original and Spicy Chicken freshly prepared in small batches throughout the day that are hand-battered and double-breaded, Tender Strips®, sandwiches, honey-butter biscuits made from scratch and freshly baked, and classic, home-style sides all for a great value. Church's® has more than 1,645 locations in 27 countries.
RANK & AWARDS
• One of the 50 Top Franchises for minorities as selected by World Franchising Network from 2008 – 2013
• Ranked 43rd in Entrepreneur Magazine's Franchise 500 for 2013
QUALIFICATIONS
Church's Chicken® is seeking new franchisees with a minimum of five years of current restaurant operations experience, who are willing to grow with a proven brand and open a minimum of 3 locations. Our financial requirements consist of a minimum of $650,000 liquid capital to invest and $1.5 million in net worth.
SITE LOCATION ASSISTANCE
Church's® franchisees are matched with a Real Estate Manager and receive assistance from our Architecture and Engineering group to guide them through the site selection and development process.
DEMOGRAPHICS
30,000 – 40,000 population in 2 mile radius (urban and subur­ban) and 15,000 in trade area for rural areas (small town). We prefer sites with high visibility, full movement access, maximum signage, on high traffic roads, signalized corners, drive-through allowed, mall/out parcels and off-highway locations.
FAST FRANCHISE FACTS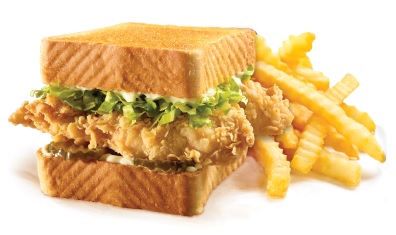 • Franchising Since: 1964
• Multi-Restaurant Franchising Operating Restaurants: 765 restaurants
• Total Franchise Operating Restaurants: 1,645+ (1,100+ domestic and 500+ international)
• Company Operating Restaurants: 251
• Capital Investment: $413,300 - $1,336,600* (not including real estate)
• Franchise Fee (per restaurant): $15,000 franchise fee per restaurant, $10,000 development fee per restaurant. 3-restaurant requirement.
• Royalty Fee (per restaurant): 5%
• Marketing Fee (per restaurant): 5%
• Build-Out Options: Free-standing, Inline, Travel Plaza, Conversions, Airports, Colleges/Universities