High Margin / Minimal Employees
Dry cleaning is a multi-billion dollar industry. It offers a high margin while requiring minimal employees.

Why Choose A Comet Cleaners Franchise?
Over the last century, dry cleaning methods gradually evolved resulting in cleaner, well preserved garments for its clients. Due largely to the pioneering efforts of Jack Godfrey & Sons Inc. since the 1920's, Comet Cleaners' equipment efficiency and reliability have improved. In addition, the continual experimentation of cleaning solvents over the years has produced safer, more effective methods of dry cleaning.
In the 21st century, Comet Cleaners shall remain a worldwide leader in the dry cleaning business with its revolutionary concepts of providing price, quality and convenience to its clients. We invite you to consider the Comet Cleaners opportunity today!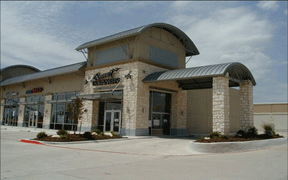 The Comet Advantage
An $9 billion dollar industry

60+ year brand history

90+ years industry experience

Largest family owned dry cleaning chain in the USA

Tremendous success rate

Continues to survive tough economic times

Ease of operation

Low initial investment

No shrink or inventory spoilage

No late nights, no Sundays

Minimal labor …Low employee to gross sales ratio
Franchise Support
We have over 90 years of successful dry cleaning expertise to assist you in the operation of your Comet Cleaners location. Our operations consultants will assist you in all aspects of your store -- from the initial store design and development to store operations. Our franchise package includes:
Professional Store Design and Layout
We will assist you with the layout of your store plan to maximize production and efficiency. We also provide a vendor list detailing all the supplies needed to complete your store.


Expert Installation


Our technicians are experienced in plant construction and equipment installation according to Comet specifications. A typical equipment installation takes 10-14 days.




Training


We provide a comprehensive training program at a company location. You will be instructed in the essentials of dry cleaning operations, labor management, administration, marketing and a broad range of other subjects needed to successfully operate your Comet Cleaners location. In addition to this program, ongoing support is provided upon opening your store.




Real Estate


We will provide you with real estate site selection assistance. A corporate evaluation of the site is conducted in order to assist you in selecting a prime location.




Marketing


We provide advertising guidelines and suggestions in the promotion of your store.




Initial Investment


The total initial investment necessary to begin operation of a single Comet Plant Store ranges from $570,000 – $979,000. The total initial investment necessary to begin operation of a single Comet Pickup Store ranges from $95,000 – $252,000. Must be a current Comet Cleaners plant owner to purchase a Comet pickup store.

Additional investment is required in the event that land acquisition and building construction are desired. This includes everything needed to operate your own Comet Cleaners location. Actual costs will differ based on variances like location and equipment upgrades. Included in the initial investment is a one-time franchise fee of $30,000 for a plant and $15,000 for a pick up store. However, Comet does offer a 3-store package with one plant and two pick up stores for an initial franchise fee of $50,000. The ongoing royalty fee is 5% per month.