Design your future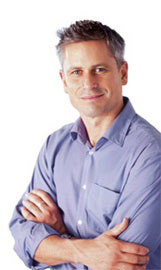 Floor Coverings International is the leader in the mobile flooring industry. With a powerful business model in an enormous marketplace, estimated to be $65 billion and growing, Floor Coverings International is an outstanding opportunity for entrepreneurs to build a large business that can maximize their potential.
Floor Coverings International services the upper quartile homeowner by delivering a customized and personalized flooring solution truly unique to each customer. Your Design Associates inspire customers to dream about what is possible for their home. Your Project Coordinator and network of professional installers bring these dreams to life by delivering a perfect floor reflective of their decor and tastes - and a personal experience each and every time.
We offer products from all of the top brands from around the world and continually add new products, ensuring that our customers have access to the very latest flooring materials, styles, colors and textures.
About our franchisees
Floor Coverings International franchisees typically are not interior designers, flooring experts, or home improvement gurus. Our franchisees are smart, successful and highly motivated business leaders. They have a disciplined acumen for maximizing opportunity and they know how to run a business. They are committed to building productive teams and long-term relationships. They know how to inspire and how to bring out the best in other people.
As a Floor Coverings International franchisee, your business is guided by a powerful business model. You will utilize Design Associates to guide your customers through the flooring selection process giving your customers a floor that will inspire them today and tomorrow. You will leverage a network of highly qualified flooring installers overseen by a project coordinator to deliver a customized experience consistently each and every time.
Resources and information for your success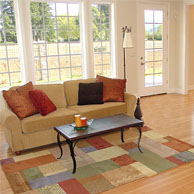 We inspire entrepreneurs to build large businesses utilizing training, support, and systems designed to drive revenue growth, profitability, and equity power in a fragmented industry waiting for a leader to emerge. This is an exceptional opportunity for goal driven individuals to combine a passion for a boutique customer experience with a desire to run an outstanding business - not be the business.
If you're an entrepreneur seeking to leverage your leadership skills and business savvy, let Floor Coverings International demonstrate the value of our brand of business. Let us inspire you!
Ready to be your own boss? We're looking for passionate, people-focused individuals who want to run their own business. Drive the future of the floor covering industry literally! We would love to hear from you!

Franchise opportunities available in the USA and Canada only.