GARAGE STORAGE AND ORGANIZATION CONTINUES TO BE THE FASTEST GROWING HOME IMPROVEMENT CATEGORY IN NORTH AMERICA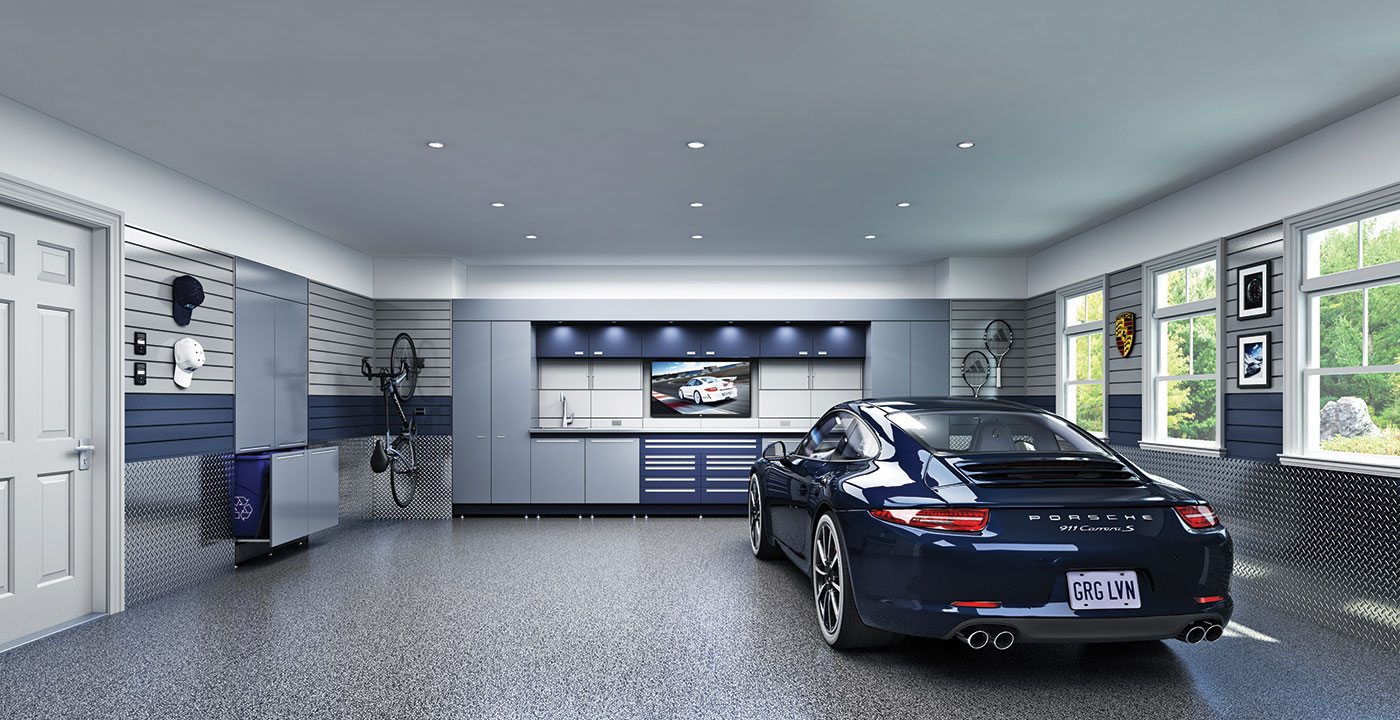 Garage Living has established itself as the premier full service, turn-key garage improvement company. Garage Living is currently building a franchise network and is looking for a select group of individuals who are passionate about design, construction and customer service. Our system offers our franchisees an opportunity to be your own boss while providing the support to build a successful business. More information about available territories will soon be available on this page. Please contact our office to find out more about Garage Living and franchise opportunities in your area.
GARAGE LIVING – A PREMIUM HOME IMPROVEMENT FRANCHISE
Garage Living is full-service, single-source solution for any garage remodeling needs. Over the years, we have developed and refined a solid business concept dedicated to helping our clients understand the importance and benefits of organizing and remodeling their garages, with a wide variety of components that are in keeping with the high quality finishes in other areas of their home.
As a Garage Living franchise owner, you, too, can provide your clients with specialized, high-end garage solutions that can be customized for their individual spaces and budgets. And, you can do it all with confidence, with full access to all our exclusive tools, resources, programs, and sales techniques to help grow your own business!
Picture yourself owning and operating a premium home improvement franchise business in a compelling and growing industry sector, backed by the support of a team of experts that is there for you every step of the way.
Contact us today and find out how you can take advantage of an incredible home improvement franchise opportunity – make a difference in the lives of discerning clients in your local area.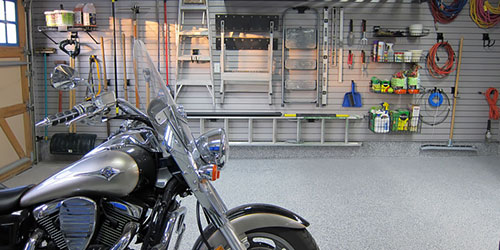 A GARAGE REMODELING FRANCHISE OPPORTUNITY UNLIKE ANY OTHER
Garage Living is part of the multi-billion dollar home storage organizing systems industry, which is expected to reach $9.4 Billion by 2017. Garage organization products are expected to post the fastest gains in the industry, rising by up to 7.5% per year.*
But in this enormous and growing garage remodeling franchise market, we pride ourselves on being different. We are uniquely focused on selling a lifestyle for our targeted clients, and dedicated to transforming overloaded and cluttered garages into a professionally designed, organized space that matches the luxury finishes of the rest of the home.
The Garage Living garage remodeling franchise opportunity offers you, as a franchise owner, multiple potential product lines and revenue sources, from cabinetry to flooring to organizational systems – and even any necessary demolition and construction services needed to create a deluxe garage space.
Best of all, our program is backed by the support of a professional team with years of expertise in making garages beautiful from the floor up!
THE ADVANTAGES OF OUR GARAGE ORGANIZATION FRANCHISE PROGRAM
As a Garage Living franchise owner, you will benefit from our custom designed support system, so that you can run your garage organization franchise business as efficiently and effectively as possible:
Location Selection & Development Guidance: including choosing an appropriate location, plus guidance on layout and equipment for your high-end showroom.
Pre-Opening Training: including classroom and hands-on exercises, plus on-site training with a Garage Living representative at your location.
Our Confidential Operations Manual: including all important details of running your business, from specific hiring techniques to proper installation methods, client project management and business reporting functions and more.
Equipment, Product & Technology Access: including the best tools and equipment from approved vendor lists, CRM and CAD technology tools for optimal business management, and exclusive and branded product lines.
Ongoing Support: including updates, remote assistance, refresher training programs and business planning meetings.
Marketing Assistance: including a professionally-developed library of project photographs (before and after), customizable marketing materials, online tools, and more.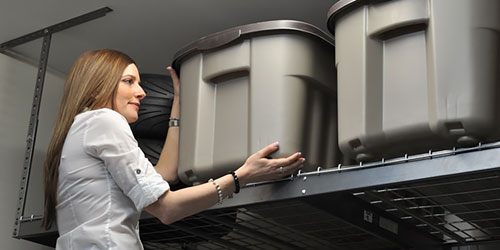 FREQUENTLY ASKED QUESTIONS
What will I receive as part of the Garage Living franchise system?
We will provide up to three weeks of pre-opening training at our corporate training center, including both classroom sessions and hands-on training with corporate sales and installation staff. We will also provide you and your staff with on-site training around the time of your location's grand opening, lasting up to three days. As a franchise owner, you will have access to all of Garage Living's trademarks, approved product suppliers, and our exclusive business model and procedures. We'll also present you with a copy of our confidential operations manual to help you run your home improvement franchise business properly on a day-to-day basis.
What type of prior experience do I need to have?
Garage Living franchise owners are not required to have prior construction or remodeling industry experience, but it can be helpful to understand the basics of running a business like ours. In fact, we welcome the opportunity to open a dialogue with existing similar or complementary home improvement businesses who wish to add the Garage Living system to their current operations. In general, we are seeking franchise candidates who have good communications and customer service skills, a strong work ethic, and a dedication to the local community. A solid understanding of business management is also important, and sales skills are also helpful. We expect that franchise owners have adequate capital to invest in the business, and we also expect franchise owners to be directly involved in the daily operations of the franchise business. But regardless of your background, we will provide the training and tools you need to run your Garage Living franchise effectively.
How much will the Garage Living franchise investment cost me?
The projected initial investment range for a single start-up location is between $157,200 and $216,100 (Canadian dollars); this investment amount includes a franchise fee of $45,000. As with any new business venture, it's important that you have the capital needed to adequately fund your new business.
Is financing available?
We do not offer direct financing to franchisees. We may be able to provide references to qualified financing or lending resources, on a case-by-case basis.
Are there other ongoing fees paid to the franchisor?
Franchisees will be required to pay royalties at a rate of 6½% of gross revenues. These royalties allow us to fund our ongoing support services and the continued development of products and procedures, marketing tools, training programs, and systems upgrades.
Are there any advertising fees?
Franchisees will be required to spend 6% of gross revenues toward local marketing efforts in their territory. Franchisees will also contribute up to 2% of gross revenues into the system marketing fund. Collected funds will be used to develop marketing strategies to promote the Garage Living brand and fund the creative costs to develop any local franchise marketing materials and campaigns.
What is the term of the franchise agreement?
The initial term of your franchise agreement is five years, with three subsequent renewal terms of five years each.
How do I get started?
If you're interested in finding out more about the Garage Living franchise, click the request form more information about our program.