Show the World How Delicious Nutritious Can Be.
Garbanzo Mediterranean Fresh is the hottest Mediterranean fast casual concept in the space. Ranked in Fast Casual Magazine's #4 top 50 Mover and Shaker brand in 2019 and featured over 50 times in consumer and trade publications like Franchise Times, FORBES, QSR Magazine and Nation's Restaurant News. GARBANZO is on a mission to make scratch-made Mediterranean cuisine a mainstream favorite across the United States.
Join the GARBANZO movement and help show the world how delicious nutritious can be.
About
Garbanzo is the leader in making fresh Mediterranean cuisine a mainstream favorite across the country. Our authentic, nutrient-rich dishes are inspired by tradition but not bound by it. Every order is customized to the guest's liking, with choices from top-quality meats and plant-based proteins to authentic laffa wraps and perfect, pillowy pitas baked in-house throughout the day. Garbanzo is dedicated to satisfying every palate – including vegetarian and gluten-free diners.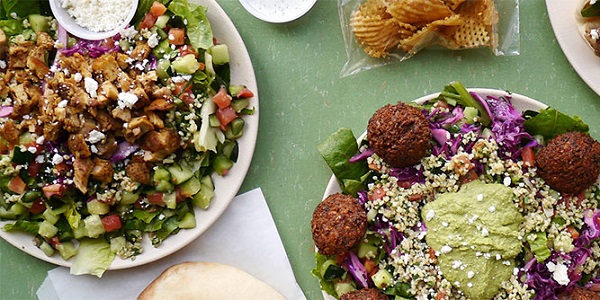 What Makes Garbanzo stand out?
Simple is Best - Our food is created using basic ingredients responsibly sourced straight from nature. Our unique earth-grown favors, like olive oil, paprika and hummus, make each dish simple, clean and good for you.
Strikes a Balance - We strive to make every Garbanzo dish a balanced blend of ?avor and nutrition to ensure each visit brings you something fresh, simple and different.
New Twist on Tradition - We take Old world recipes and GARBANZO-TIZE them. We'll dial up the herbs or tweak the culinary technique to create an experience that is unmistakably rave-worthy. And our inspired dishes will leave our guests hash-tagging "#How'dTheyDoThat?!?" "#EATGARBANZO"
Demographics
Data shows the time is right to open a Mediterranean cuisine restaurant:
82% of Americans are open to trying new flavors – Mintel
75% of all adults are now "interested in food and food culture" – Mintel
62% of Millenials consider themselves "adventuours eaters" – Mintel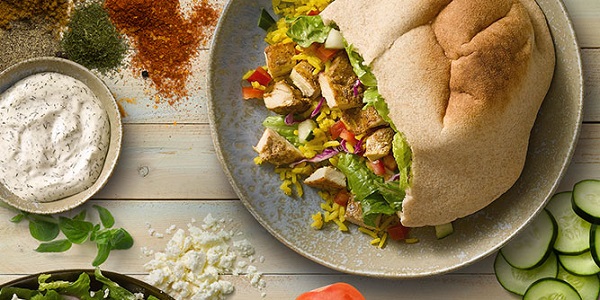 Ideal Candidates
We're looking for franchisees with a passion for delicious and nutritious food who are looking to invest in an established concept ready to be the leader in the Mediterranean fast-casual category. To invest in a Garbanzo Mediterranean Fresh franchise, candidates must have a minimum net worth of $250,000 and a minimum liquidity of $150,000. A background in franchising and an intimate knowledge of the territory they wish to develop, or be qualified investors who want to join the country's largest and fastest growing Mediterranean fast casual franchise. If you believe that you meet these requirements, please get started today.