Show the World How Delicious Nutritious Can Be.
Garbanzo Mediterranean Fresh is the hottest Mediterranean fast casual concept in the space. Ranked in Fast Casual Magazine's #4 top 50 Mover and Shaker brand in 2019 and featured over 50 times in consumer and trade publications like Franchise Times, FORBES, QSR Magazine and Nation's Restaurant News. GARBANZO is on a mission to make scratch-made Mediterranean cuisine a mainstream favorite across the United States.
Join the GARBANZO movement and help show the world how delicious nutritious can be.
About
Open for lunch through dinner, Garbanzo offers guests the opportunity to dine-in or take away meals in addition to off-premise platforms including online ordering, restaurant delivery, third party delivery (GrubHub, Uber Eats, Door Dash) and catering for office meetings, in-home gatherings or special events.
The concept is versatile in accommodating various types of real estate, from end cap and in-line restaurants in strip centers, free-standing units, food courts, to transportation centers, ground floor sites in major office buildings, and street-side locations with high pedestrian traffic. A prototypical Garbanzo restaurant will measure 1,600-2,000 square feet in 2021. Some Garbanzo locations are owned and operated by the franchisor, but most are franchised, ranging from one-store operators to multi-unit franchisees.
In addition to incorporating its Eat Better - Feel Brighter brand positioning that appeals to its external stakeholders (e.g., guests and communities), the Garbanzo Mission also includes the Power of "WOW!" which serves as a filter to help guide the priorities of its internal stakeholders (e.g., team members and franchise partners).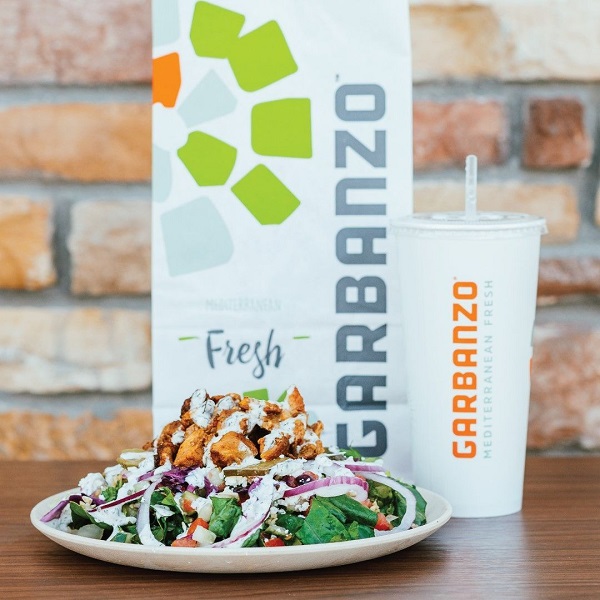 What Makes Garbanzo stand out?
Simple is Best - Our food is created using basic ingredients responsibly sourced straight from nature. Our unique earth-grown favors, like olive oil, paprika and hummus, make each dish simple, clean and good for you.
Strikes a Balance - We strive to make every Garbanzo dish a balanced blend of ?avor and nutrition to ensure each visit brings you something fresh, simple and different.
New Twist on Tradition - We take Old world recipes and GARBANZO-TIZE them. We'll dial up the herbs or tweak the culinary technique to create an experience that is unmistakably rave-worthy. And our inspired dishes will leave our guests hash-tagging "#How'dTheyDoThat?!?" "#EATGARBANZO"
Demographics
Data shows the time is right to open a Mediterranean cuisine restaurant:
82% of Americans are open to trying new flavors – Mintel
75% of all adults are now "interested in food and food culture" – Mintel
62% of Millenials consider themselves "adventuours eaters" – Mintel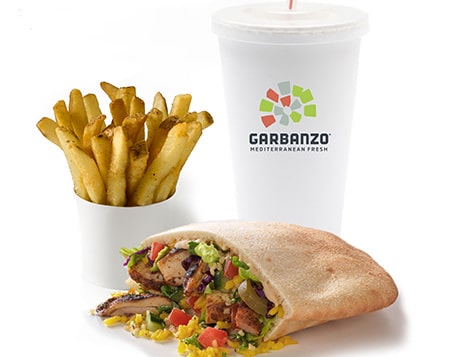 Ideal Candidates
We're looking for franchisees with a passion for delicious and nutritious food who are looking to invest in an established concept ready to be the leader in the Mediterranean fast-casual category. To invest in a Garbanzo Mediterranean Fresh franchise, candidates must have a minimum net worth of $250,000 and a minimum liquidity of $150,000. A background in franchising and an intimate knowledge of the territory they wish to develop, or be qualified investors who want to join the country's largest and fastest growing Mediterranean fast casual franchise. If you believe that you meet these requirements, please get started today.