About Us
How One Family Changed the Lives of Many Others
Who are we? Simply put, Goldfish Swim School is the premier learn-to-swim facility dedicated entirely to infants and children, ages four months to 12 years old.
What does our cutting-edge swim school model have that makes us the leader in the industry? We like to think it's something you can feel the moment you walk in. It's more than the vibrant colors and tropical environment. More than a curriculum crafted to teach kids how to swim and build their confidence – all while having fun (something we call The Science of SwimPlay®).
More than a shiver-free pool heated to 90 degrees. It's something unexpected. Something that propels Goldfish Swim School Franchise beyond a typical swim school. It's not just a passion for kids or a passion for swimming…it's a special passion for changing – even saving – lives by teaching kids how to swim.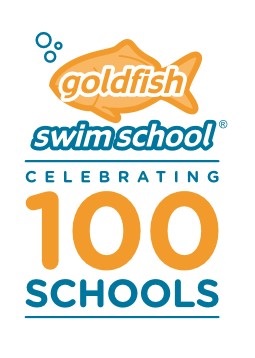 Pursue Your Passion for Something More
Family-owned since its inception, Goldfish Swim School is more than a franchise – it's a business that franchisees truly treasure. Goldfish Swim School is more than an investment to its franchisees – it's a tropical, family-friendly environment that teaches kids crucial, life-saving and life-changing skills. We know what it takes to help a franchisee thrive in this industry and in the franchisee's community. What we need from you is passion – for kids, for the water, for owning a business, and for the chance to make a difference in the lives of children.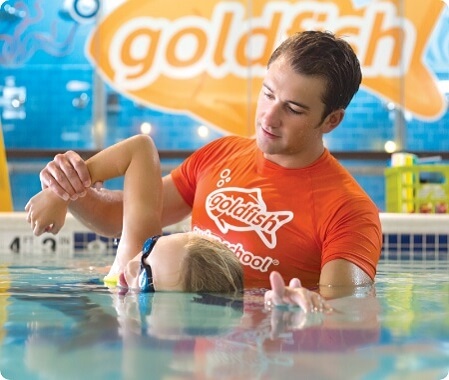 Behind the Business
As a life-long swimmer that achieved national prominence, Jenny McCuiston realized the need for quality swim lessons focused solely on children in a family-friendly environment. She and her husband, Chris, traveled the country and thoroughly researched the learn-to-swim industry before starting a business that would grow to benefit communities nationwide.
At Goldfish Swim School, we recognize the need for quality, fun swim instruction in communities across the United States. We have spent years developing The Science of SwimPlay® to produce successful students, and this proven process translates to success for our franchisees.