A Taste of the Great Steak Brand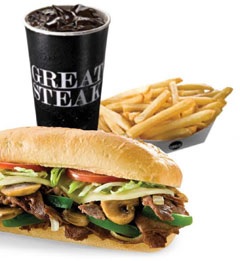 Since 1982, The Great Steak and Potato Company® has been serving the finest cheesesteaks in hundreds of locations across the United States and abroad. Now known simply as Great Steak, our menu has grown from a single cheesesteak to a complete line of specialty sandwiches, fries and baked potatoes. Our recipe for loyalty? Authenticity. Our cheesesteak may look like a sandwich, but its heart is red, white and blue.
Invented in Philadelphia, the cheesesteak is anAmerican original that's become a tradition. At Great Steak, we make our cheesesteaks with only the finest American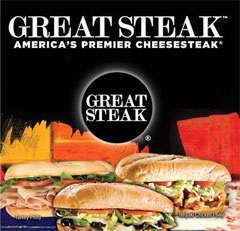 ingredients, from the specially cut and marinated beef to our freshly baked bread. Grilled to perfection, it's a genuine slice of homegrown comfort food. Our own unique sauce, Great Steak Philly Cheese, and a proprietary blend of seasonings round out the recipe that makes each cheesesteak truly unique.
In addition to cheesesteaks, Great Steak restaurants offer a variety of other mouth-watering meals. Guests can build their own baked potatoes, Great Fries and fresh salads. A selection of specialty grilled sandwiches is also available and prepared with the same commitment to quality and freshness as the original Great Steak cheesesteak.
The Great Steak brand was founded in order to introduce the rest of the world to the delectable sandwich synonymous with Philadelphia - the cheesesteak. Though times have changed since the first Great Steak restaurant opened in 1982, we're proud to carry on the tradition of the distinctive, unforgettable, nothing-like-it cheesesteak. Today, with more than three decades of experience, we continue to introduce the world to America's Premier Cheesesteak®.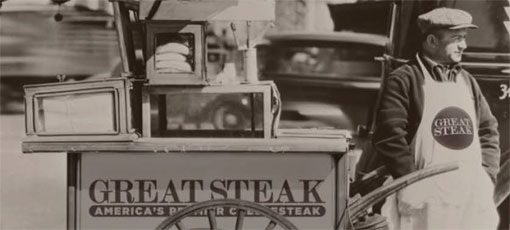 Ready to take the next step?
Contact us today to learn more.