For more than 50 years, our passion for crafting the perfect flavors and creamiest textures using only the finest ingredients is what has set the Häagen-Dazs® brand apart. We've never wavered on the principles that made us who we are from the very beginning. Today, the Häagen-Dazs® brand continues to transform the finest ingredients into extraordinary experiences bite by bite.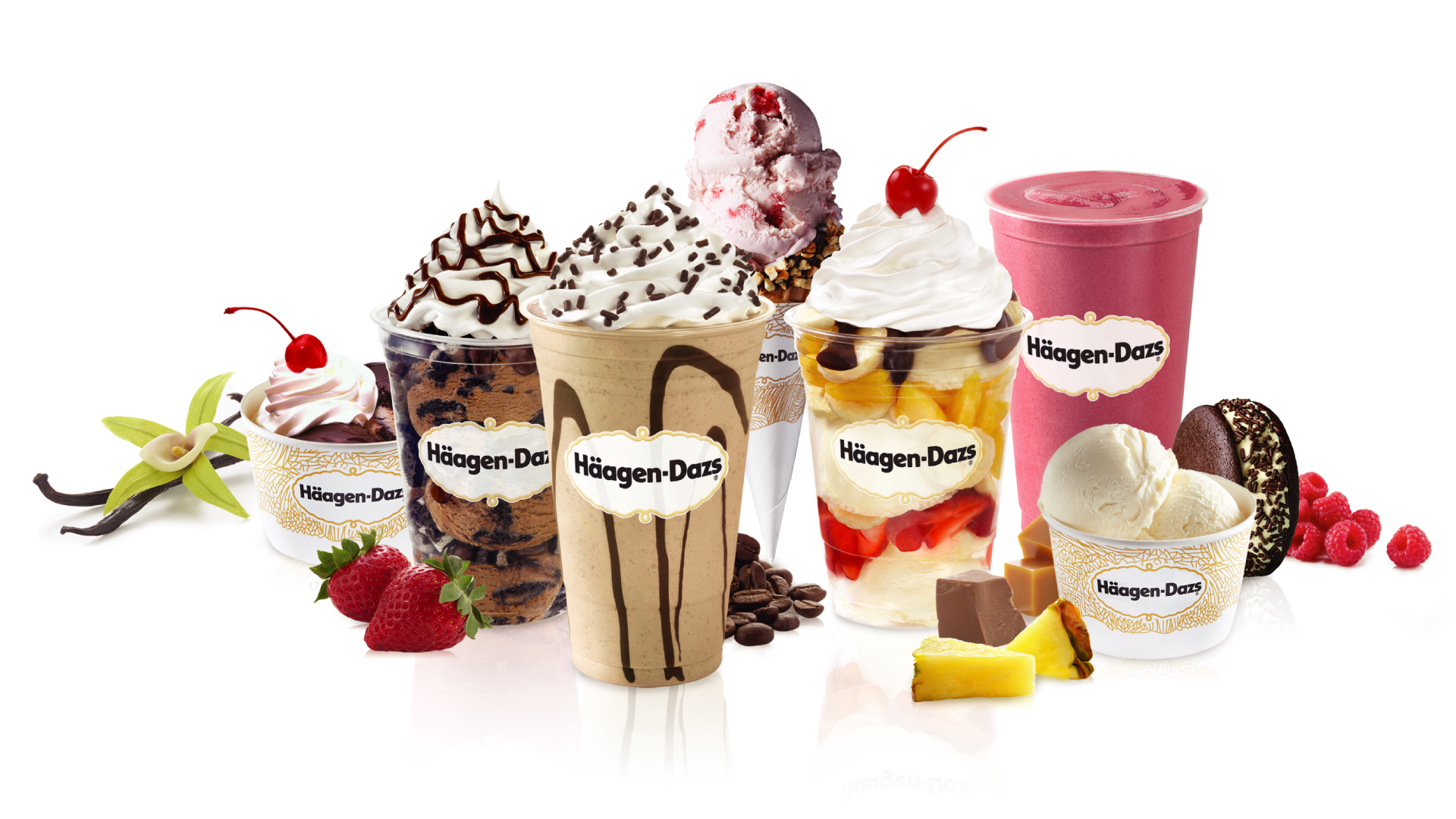 WHY HÄAGEN-DAZS?
More than an ice cream shop, since 1960, it has been our mission at Häagen-Dazs to deliver memorable experiences with every bite by using only the finest ingredients. If you share our passion and want to offer outstanding products while pursuing entrepreneurial success, now is a fantastic time to take advantage of our dessert business franchise opportunity.
TRUSTED BRAND
Häagen-Dazs boasts worldwide brand recognition with an enduring reputation of exceptional, high-quality ice cream. With a 50 year heritage of excellence, the Häagen-Dazs brand provides the unique benefit of owning a dessert franchise.
PREMIUM QUALITY
At Häagen-Dazs, we are passionate about quality. This is why people reach for our brand when they want the best ice cream. We make sure it stays that way by crafting the perfect flavors using only the finest ingredients and no artificial colors or flavors so that every scoop is nothing short of extraordinary.
EXCELLENT SUPPORT
When you join us, you can be sure that we'll have your back the entire way. We'll help you from the very beginning of the design process all the way to day-to-day functionalities to ensure you are set-up to perform.

FINANCIAL QUALIFICATIONS
$200,000+ Net Worth
$80,000+ Liquid Assets
Initial Franchise Fee $30,000
Travel & Living Expenses for Application $1,159
Travel & Living Expenses During Training $2,749
Leasehold Improvements $55,000 - $300,000
Deposits and Licenses $7,500 - $17,500
Equipment, Fixtures, & Furnishings $50,000 - $115,000
Opening Inventory $6,000 - $10,000
Insurance $1,500 - $2,500
Additional Working Capital Funds - 3 months $10,250 - $63,500
Royalty Fee 4% of Gross Sales
Local Marketing Contribution 1% of Gross Sales
General Marketing Contribution $5,520
TRAINING & SUPPORT
SHOP SUPPORT
Our franchise development team will help you learn how to open a franchise and our regional operational field team will assist you with running the day-to-day operations of your store. We offer inventory and labor control assistance, product mix and food cost analysis, a customer concern hotline, and business planning support. Additionally, our national and regional meetings put you in touch with other owners from all over the country to facilitate growth and ongoing success.
MARKETING
We supply both national and local marketing support to all franchisees to ensure their store is top of mind for all potential customers. As a Häagen-Dazs Shops franchisee you will receive customized national campaign promotional materials, local store marketing toolkits as well as access to our system-wide loyalty program. The Häagen-Dazs in-house marketing team is part of your ongoing support system to help drive customer traffic and increased sales.
ONLINE TOOLS
We help streamline the operation of your shop with several easy to use online tools accessible via a private Häagen-Dazs app. Designed specifically for our franchisees, the app provides access to online training modules, recipe guides, inventory management tracking, employee scheduling, as well as social networking to share news and keep up to date with other franchisees.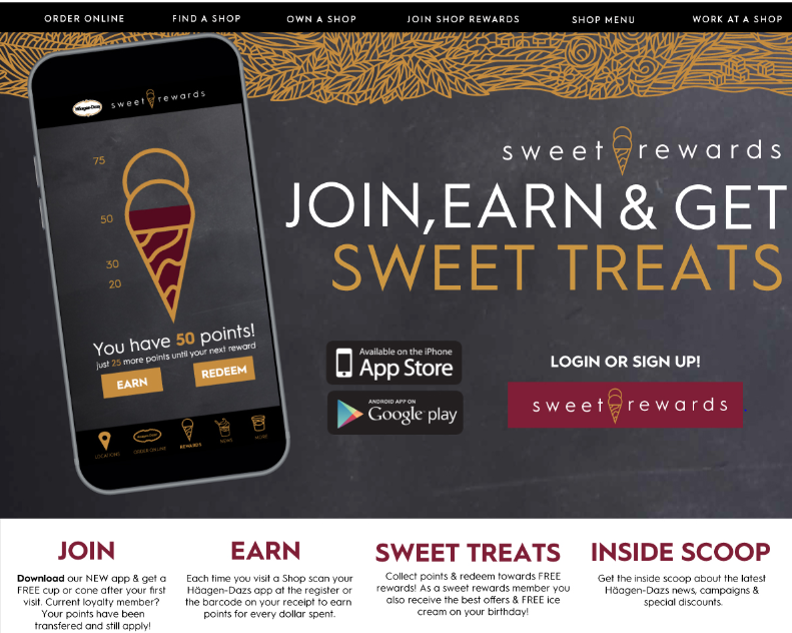 SHOP STYLES
MALLS/MIXED-USE/LIFESTYLE CENTERS
500-1200 SQFT
With thousands of new and familiar faces regularly browsing both indoor and outdoor shopping centers, mall and lifestyle ice cream franchise locations present a business opportunity unlike any other. Our efficient store layouts help streamline in-store operations while our forward-facing branding calls shoppers to the front counter.
STREET LOCATIONS
600-1200 SQFT
Do you want to own everyone's favorite store in the neighborhood? Opening a local Häagen-Dazs franchise shop is a spectacular business opportunity if you are looking to make a big impact in your community. With our internationally renowned branding, super premium product, and extraordinary service , our shop locations call both passers-by and those living miles away to stop in.
KIOSKS
175-250 SQFT
Whether located in a mall, airport, or other non-traditional setting, our ice cream kiosks are a great way to start an ice cream business. Strategically designed to maximize efficiency, Häagen-Dazs kiosks have streamlined layouts and enticing branding. Our ice cream kiosk locations provide the same great product and experience while optimizing every inch of their smaller footprint.