The Hammer & Nails Story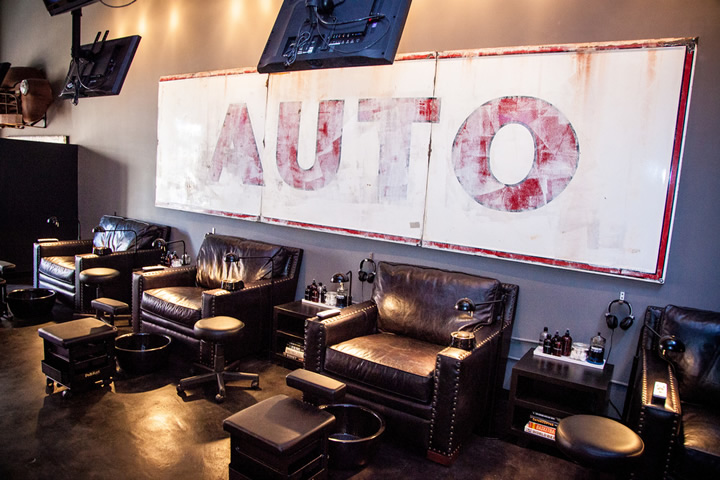 The Next Great Franchise Opportunity
Over the past 40 years franchise industry expert John Leonesio has consistently developed incredibly successful health and wellness franchises, including Massage Envy and The Joint Chiropractic. Now Leonesio has come on board as CEO of Hammer & Nails, where he will incorporate some of the key elements from his past ventures to build this franchise opportunity.
It All Started With A Trip To A Nail Salon
In March of 2013 Michael Elliot was really in need of a manicure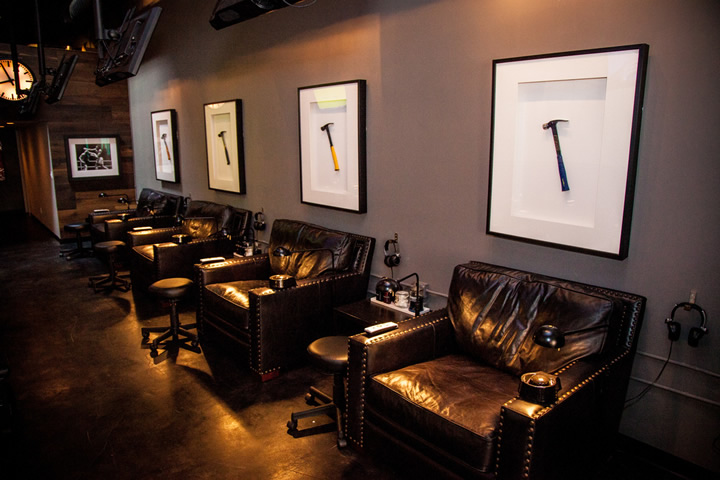 and a pedicure, so he walked into a nail salon. But after looking around at the pastel colors, women's magazines and televisions blasting "The Real Housewives of Atlanta," he felt like a fish out of water, completely uncomfortable.
This Trip Led To A Vision
Thinking that surely there are others guys that feel the same way about the traditional nail salon experience, Elliot began to envision a decidedly more male-centric environment for hand and foot grooming. More of a "man cave," complete with all of the accouterments of comfort and luxury: dark wood, low lighting, and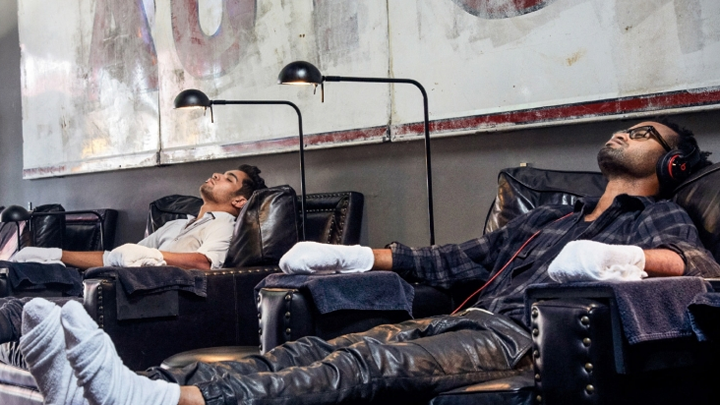 oversized leather chairs, with personal flat-screen TVs positioned above each chair. Clients would have their own remote, a set of high-end headphones and a complimentary beverage to enjoy while they relaxed and let the technicians work their magic.
The Vision Became Hammer & Nails
Elliot's vision was realized back in November 2013, when he opened the first men's nail salon in the country, his very own Hammer & Nails location in Los Angeles on iconic Melrose Avenue. This salon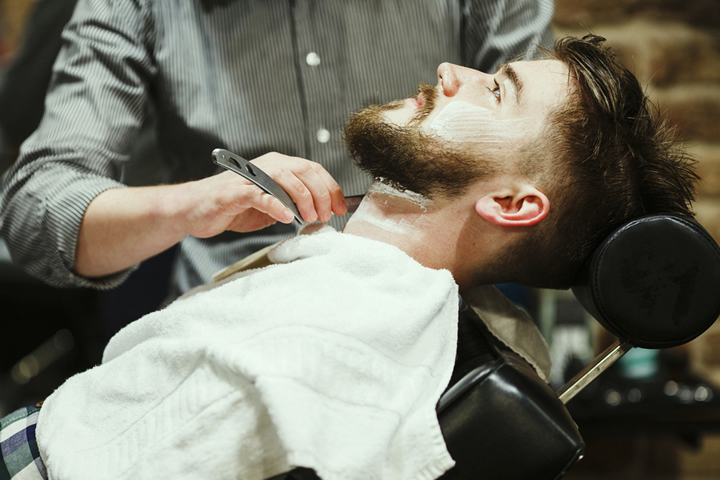 proved that there is demand for a place where men can take care of their hands and feet without feeling uncomfortable, out-of-place or judged.
Then Additional Services Were Added
Now Hammer & Nails is a unique franchise opportunity for entrepreneurs eager for a share of the $21 billion (annual sales) men's grooming industry. In preparation for our national roll-out, we have made a few improvements to the original business model, expanding Hammer & Nails into a "Grooming Shop for Guys" where men can also get great haircuts and old-school straight-razor shaves.
Today Hammer & Nails is Positioned to be a Market Maker
The men's grooming industry is growing larger every day. Hammer & Nails has the proof of concept and the experienced franchising team to be the market maker and market leader in this highly fragmented and under-served segment.
---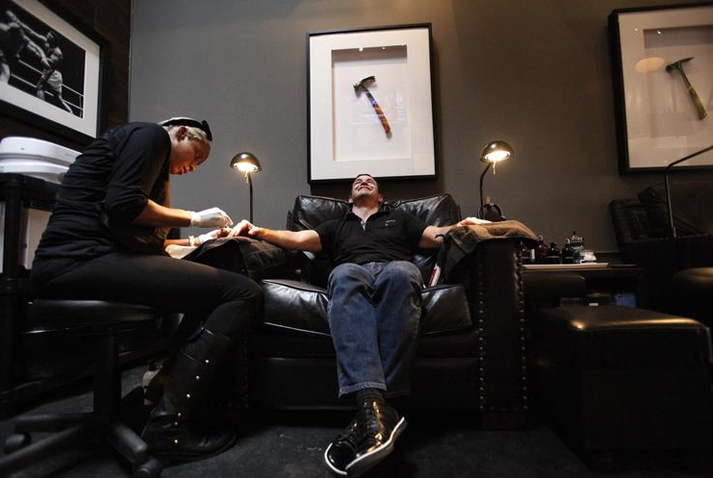 Give Men What They Crave: Relaxation & Pampering
Low lighting
Oversized leather chairs
Personal flat-screen TVs
Relaxing music
Complimentary beverages
Hammer & Nails' "man cave nirvana" atmosphere
---
The Benefits Of A Hammer & Nails Franchise
Extensive Media Attention
Featured on the hit ABC show Shark Tank, in an episode that has been re-airing multiple times each year.
Featured on a number of news and talk shows, including NBC news, ABC news, Good Morning America, TMZ, Home & Family and more.
The subject of articles in Entrepreneur, GQ, LA Times, Day Spa Magazine, Franchise Times, American Salon and more, as well as numerous blog posts.
Used as a filming location for 5 or 6 reality TV shows, all of which reached out to us because Hammer & Nails is a cool and different place that looks great on camera.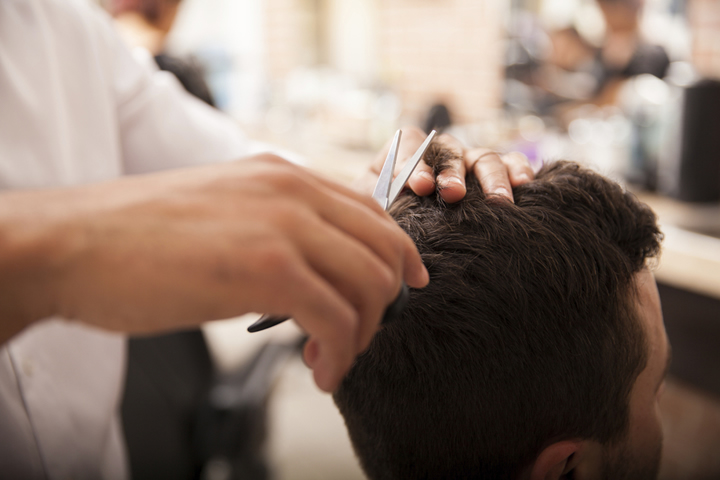 Multiple Income Streams
As a Hammer & Nails franchise partner you'll own a business with unlimited potential in the growing $21 billion a year men's grooming market. Hammer & Nails' multiple revenue streams include:
Memberships
Hand & Foot Grooming
Gift Cards
Barbering
Straight-Razor Shaves
Product Sales
Private Events
World Class Franchise Support
Real Estate
Construction, Equipment & Interior Furnishings
Training
Business Systems & Ongoing Operations
Marketing
Technology
---
Ideal Candidate
We're looking for qualified individuals who are excited about the Hammer & Nails | Grooming Shop for Guys brand and concept to help bring the vision to fruition. Prior business or management experience (not necessarily in salons or spas), coupled with personal financial qualifications, individual motivation, and the ability to follow a business model and work within established guidelines are all important factors in our franchisee evaluation process.