HOME INSTEAD SENIOR CARE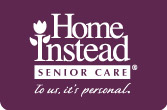 A Rewarding and Personally Fulfilling Franchise Opportunity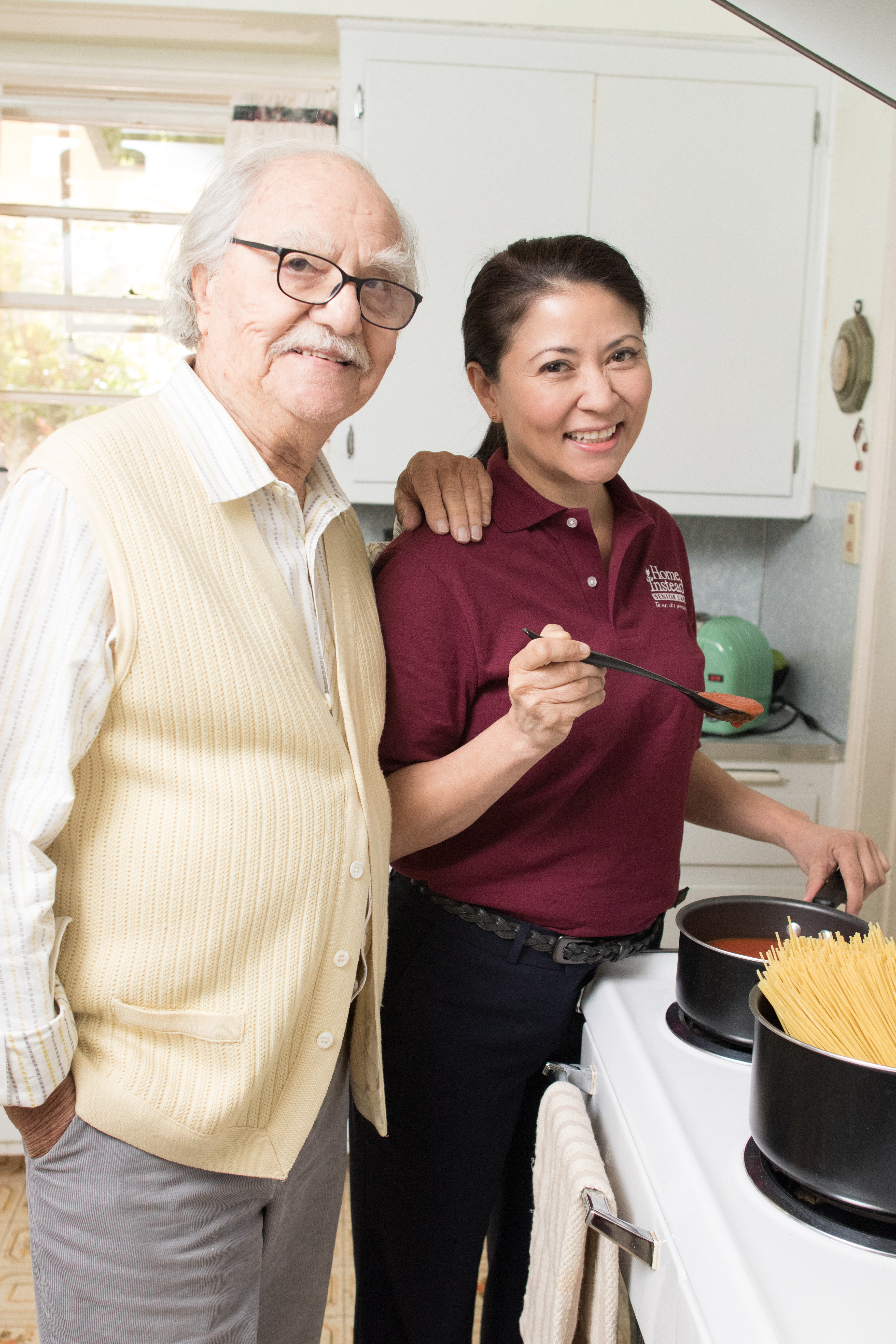 Welcome to Home Instead Senior Care®. We invite you to join our network of more than 1,000 independently owned and operated franchises providing in-home companionship and home care services to seniors around the world. Our owners are individuals with a passion for helping seniors and a desire to make a difference. If you're looking for a business that has a powerful brand name, relatively low start-up costs, growth potential, unprecedented corporate support and a most gratifying career path, then read on.
Leading the Way in At-Home Senior Care
An innovator in eldercare since 1994, Home Instead Senior Care has quickly become one of the world's largest and most trusted names in the industry. We are proud to have a successful systematic approach to help seniors live independently at home supported by a caring Home Office culture. This is truly a rewarding and meaningful business.
Explosive Industry Growth and a Vast Market Demand
The Wall Street Journal called Home Instead Senior Care one of America's top 25 high-performing franchises in part because a rapidly aging population creates exciting business opportunities. Consider these facts:
Before 2020, people aged 65 and older will outnumber children under age 5 for the first time in human history.
By 2050, the 65+ global population will be more than double that of the world's youngest citizens.
90% of seniors express the desire to continue living at home for as long as possible.
While we have more than 1,000 franchises worldwide, the rising demand for senior services means there are plenty of territories available.

Here's a quick summary of why we are so highly ranked in owner satisfaction.
The most recognized and respected brand in the industry
Belief in dignity and respect for clients, CAREGiversSM and colleagues
Unrivaled Home Office support
No healthcare experience is necessary
Freedom to set your own schedule
Exclusive, protected territories
A tested and proven approach
Technical support available 24/7
Training at our global headquarters
Cutting-edge marketing materials
National advertising campaigns
Complete materials start-up kit
A strong Internet presence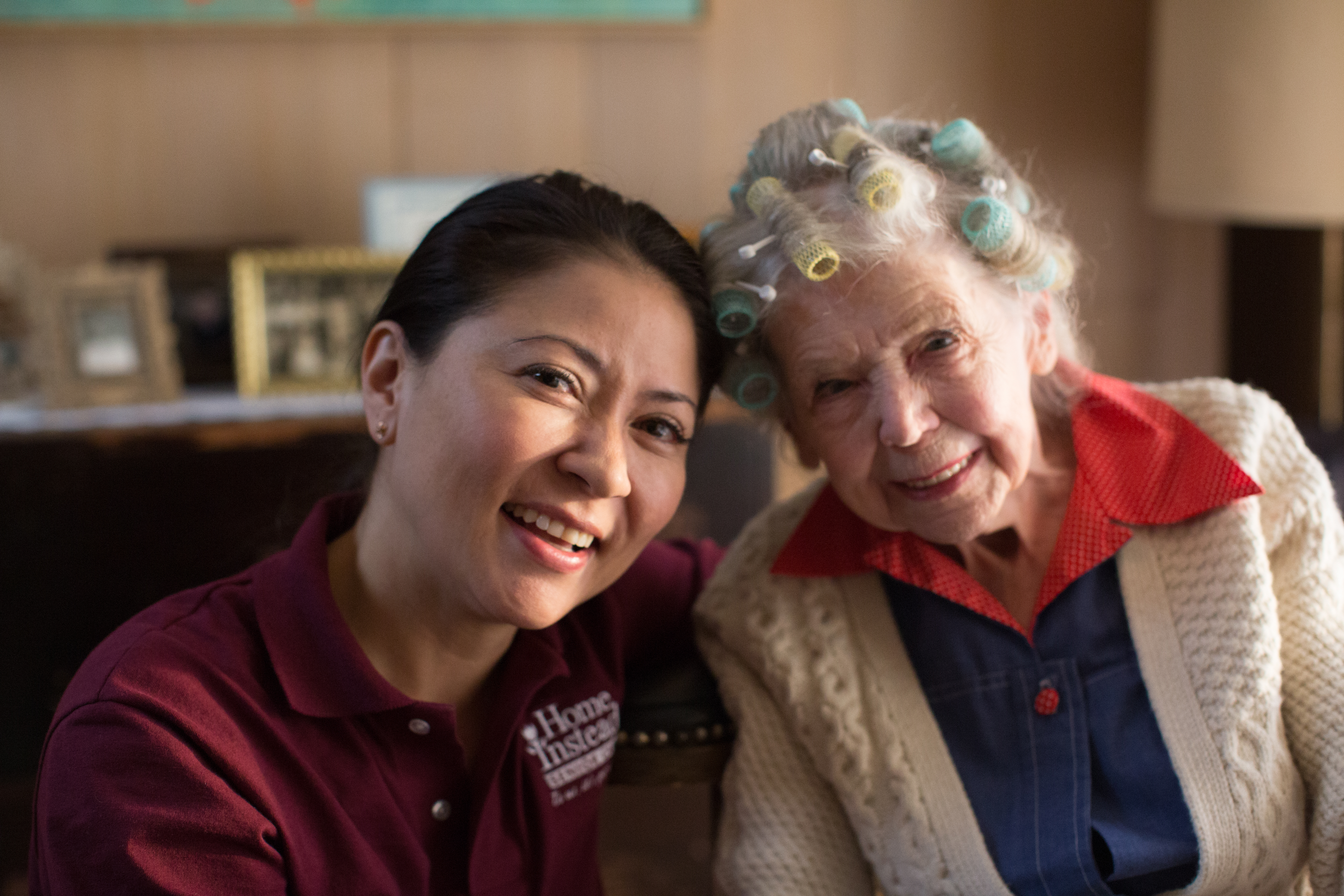 Unequalled Support from an Experienced Home Office Team of More than 150
From new owner training … to business development … to 24/7 technical support, our comprehensive services are designed to help you succeed. With the proven Home Instead Senior Care business system and knowledgeable staff you can confidently set up your business and begin recruiting CAREGivers and clients, following the same model used by hundreds of other Home Instead Senior Care businesses around the world.
Frequently Asked Questions

If I purchase a franchise, how much money can I make?
How profitable your business becomes depends on many factors including the level of operating and administrative expenses you incur, financing terms, and how effectively you market and operate your business. As you move through the franchise process, you will meet many owners happy to share their experiences with you.
What is the initial investment for a Home Instead Senior Care franchise?
Home Instead Senior Care is one of the most affordable options in all of franchising. Total estimated start-up costs range from $110,000 to $125,000, including the initial liquid capital of $55,000 (U.S. & Canada), approximately $20,000 for expenses to open the required commercial office space and acquire necessary insurances and roughly $40,000 to $45,000 in working capital to cover first year fixed expenses. Personal income and living expenses are in addition to this estimated start-up cost.
What do I get for my franchise fee?
A lot! First and foremost, you'll get the credibility and brand awareness associated with the Home Instead Senior Care name. You'll avoid many of the costs and frustration that come with the trial-and-error of starting a new business, because you'll be working with a proven business model right from the beginning. That means you can confidently set up your business and begin recruiting CAREGivers and clients following the same model used by hundreds of other successful Home Instead Senior Care owners. Your franchise fee also provides access to:
An exclusive franchise territory
Extensive new owner training at our global headquarters
Cutting-edge marketing materials
A start-up kit of all the materials you'll need to establish your business from day one
Access to the collective intelligence of successful owners
Membership in the Home Care Association of America (HCAOA)
Research based programs and systems to get you off the ground running
Your own customizable local website
Are there Home Instead Senior Care franchises available in my area?
You'll find all our available territories in the U.S. and Canada listed in the available territories section of this site. If you don't see an available territory in your area of interest, keep in mind that existing territories become available for purchase periodically.
Before you apply, we're happy to share basic details about the territory you're interested in, such as which geographic areas the territory covers and start-up costs for new territories. After you apply, we can discuss further details of the territory, such as senior population, demographics, and more.
When you inquire about a specific territory, you'll speak directly with the franchise development manager for that territory. They are credible resources to help you explore the franchise opportunity and get the information you need to decide if this opportunity is right for you.
How are territories determined?
Each Home Instead Senior Care franchise has a protected, exclusive territory determined by the number of potential clients it contains. In the 20+ years we have been franchising, we believe that the two main keys to a successful franchise are the right owner and a minimum number of seniors over the age of 65 and that geographic size of the territory and socio-economic factors are less important.
What kind of support do franchise owners receive?
We're proud of the extent of support we're able to provide our franchise owners. We have over 22 years of experience and more than 150 staff members at the Home Instead, Inc. Home Office to help you run your business efficiently. You'll have the support of our operational and technical support teams to coach you through any business and technology questions you may have. Support is available to you 24 hours a day, 7 days a week.
Will I be trained to run my Home Instead Senior Care franchise?
Every new owner starts with pre-training assistance to prepare for a week-long training class held at our global headquarters in Omaha, Nebraska. Each owner is then assigned a regional business team to coach them through the critical start-up phase and as they grow throughout their tenure as a Home Instead Senior Care franchise owner.
We also provide specialized coaching tailored specifically for owners who are starting a new franchise as well as owners buying an existing franchise.
Beyond this individualized training, we provide many learning opportunities with our annual convention, field training, owner accountability groups and webinars.
What kind of owner is Home Instead Senior Care looking for?
We know that our proven business model works, so finding the right type of owner is very important to us. They come from all walks of life and backgrounds, but we only award franchises to those who are willing to be involved in the business full-time. Also, while we can teach you to run a unique senior care business, our owners also must have a passion to make a difference in the lives of the elderly. Want to see if you have what it takes to be a Home Instead Senior Care franchise owner?
Awards
Here's a brief overview of the awards and recognition Home Instead Senior Care has earned in recent years.
J.D. Power President's Award Recipient for "Excellence in Customer Satisfaction", 2018*
Franchise Business Review Top Franchise Leader, 2018
Top 10 Franchise on Franchise Gator's Top 100 Franchises, 2015
Franchise Business Review Franchisee Satisfaction Awards, #1 Overall 2010, 2011, 2012, 2013, 2014
Franchise Business Review Franchisee Satisfaction Awards, Best in Category (Senior Care) 2007, 2008, 2009, 2010, 2011, 2012, 2013, 2014, 2016, 2017, 2018
Canadian Franchise Associations Gold Award of Excellence, 2012, 2013
Canadian Franchise Associations Silver Award of Excellence 2017
Canadian Franchise Associations Franchisees' Choice, 2011, 2012, 2013, 2014, 2015, 2016, 2017
Franchise Business Review Franchisee Satisfaction Awards, #2 Ranking (Top 50 Franchises--Large Systems) 2009
Franchise Business Review Franchisee Satisfaction Awards, #2 Ranking (Under $50,000 Investment) 2009
Elite Franchise Magazine, #1 Franchise in the United Kingdom, 2017
International Franchise Association, Entrepreneur of the Year, 2007
Franchise Times, Top 200 Franchise System, October 2007
French Franchise Federation, Business Award, 2007
Portuguese Franchise Association, 2007
The Wall Street Journal, 25 Franchise High Performers, May 2006
Franchise Times, Top 200 Franchise System, October 2005
Entrepreneur Magazine, #1 Senior Care Business, January 2005
Inc. Magazine, America's Fastest Growing Company, 2003
American Society on Aging, Small Business of the Year Award, 2003
* The J.D. Power President's Award is a discretionary recognition given to companies that demonstrate dedication, commitment and sustained improvement in serving customers. Your experiences may vary. For more information visit jdpower.com.
By submitting this form, I give my express consent for Home Instead, Inc. to email me information about its franchising opportunities. I understand that I can withdraw my consent at any time. For more details, please contact Home Instead, Inc. at 13323 California St., Omaha, NE 68154 or (402) 498-4466.